Accidents are occuring daily in our country. Surprisingly, they claim lives of many people leaving families in strange conditions. It is sad news that a road accident claimed the life of the teacher from Uriri Boys in Migori. The late was a Mathematics/Physics Teacher Uriri Boys.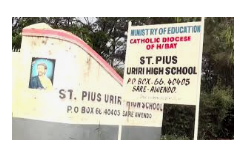 According report given by a journalist who communicated to the royal media services, the accident occurred early in the morning on 23/02/2021, while the Teacher was heading to school. It was said that the deceased was riding on a motorbike when the lorry which was heading to the construction site hit him from back. The Teacher died on the sport and was taken to Migori hospital mortuary.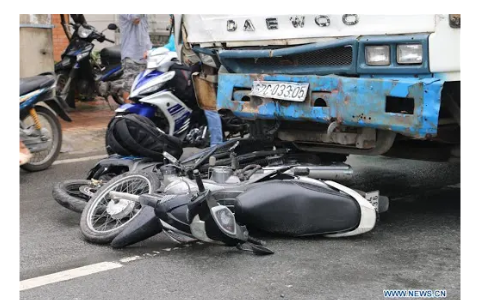 According to the report given, the Rongo-Migori highway has been undergoing construction for two years.A bodaboda operator in the area that is refered to Oyani said that rampant accidents have been occuring in the road. He explained that the cause of the accidents is because the road lacks bumps and the lorries' contractors drive carelessly. The drives are said that they do not slow down their speed even in corners.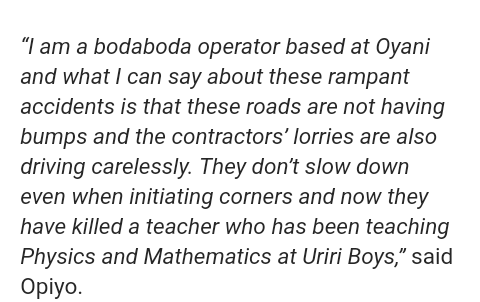 May the deceased Teacher rest in peace. On the other hand, all drivers are warned against careless driving. They are reminded to follow the traffic rules as means of preventing road accidents.
Content created and supplied by: Asuma (via Opera News )