Kisii is a municipality and a major urban center in south western Kenya. It is one of the fastest growing towns in the country. It has also grown following the increased number of investors setting up businesses in that town.
Witchcraft or black magic, if you like, is as popular as it is controversial even in Kenya with people claiming to be victims or beneficiaries of sorcery.
Witchcraft in Kisii is not something to hide about .Kisii community are famous for many things. Their bananas, for instance, or their marvelous strength in bed! Then there is that not so small matter of their short temper.
One day Netizens flooded the social media with photos of the bizarre incident in Kisii with everyone giving a conflicting account of what really happened.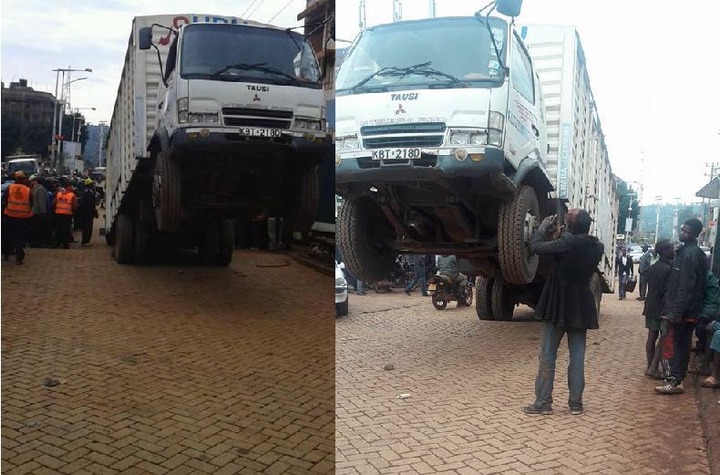 But those who believe in science claim gravity was what caused the lorry to lean upwards, apparently the truck was overloaded with goods that were mostly placed at the back so when it went over the bump the front side got lifted up leading to equilibrium of force.
There are those who claimed that the lorry was brought to a halt by witchcraft because it was ferrying stolen goods. With Kisii being known for incidents of black magic, the theory that the lorry was stopped by magic seem to convince many people.
Curiously, most of the so called witch doctors and magicians usually lead poor lives themselves. Just why is it that it is in Kisii that witchcraft is so rampant to the extent of the elderly being doused in petrol, necklaced with tyres and lynched before being set ablaze.
Content created and supplied by: Faithmusyoka (via Opera News )