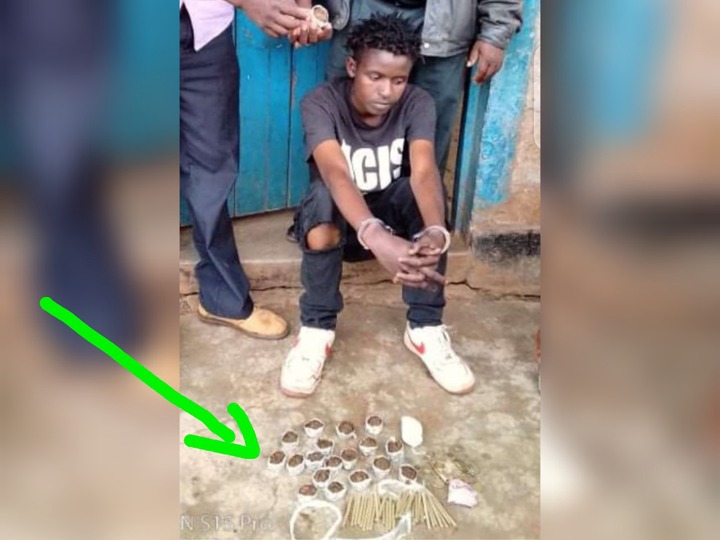 (photo courtesy).
Brian Opondo was arrested late yesterday in Mabati Murang'a county by the police after he was discovered of selling several rolls of bhang and marijuana to the youths.According to the police officers who held the suspect in custody,they say that Brian has been using a simple trick to ensure his business runs smoothly without any interruption from the outside.
The prime suspect is said to be baking cakes and using cannabis as part of the ingredient.This shows how this guy is so super genius in keeping his secret under water but has now been caught.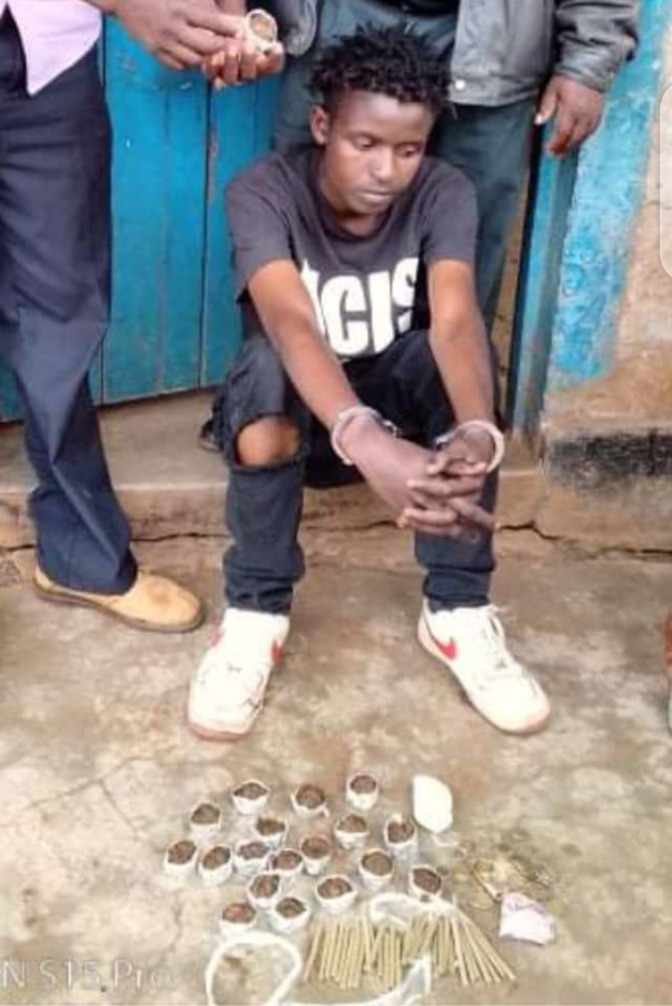 (photo courtesy|Brian Opondo-suspect).
The undercover police Saigonpunisher James who brought this information to the public through a famous facebook group Nairobi Crime Free,he has urged all the school management and principals to take note on the kind cakes and biscuits that might be supplied to their students.
This comes barely after we have experienced various various schools being burned down by students.The police cop now assumes that,the students might have been using this drugs unknowingly.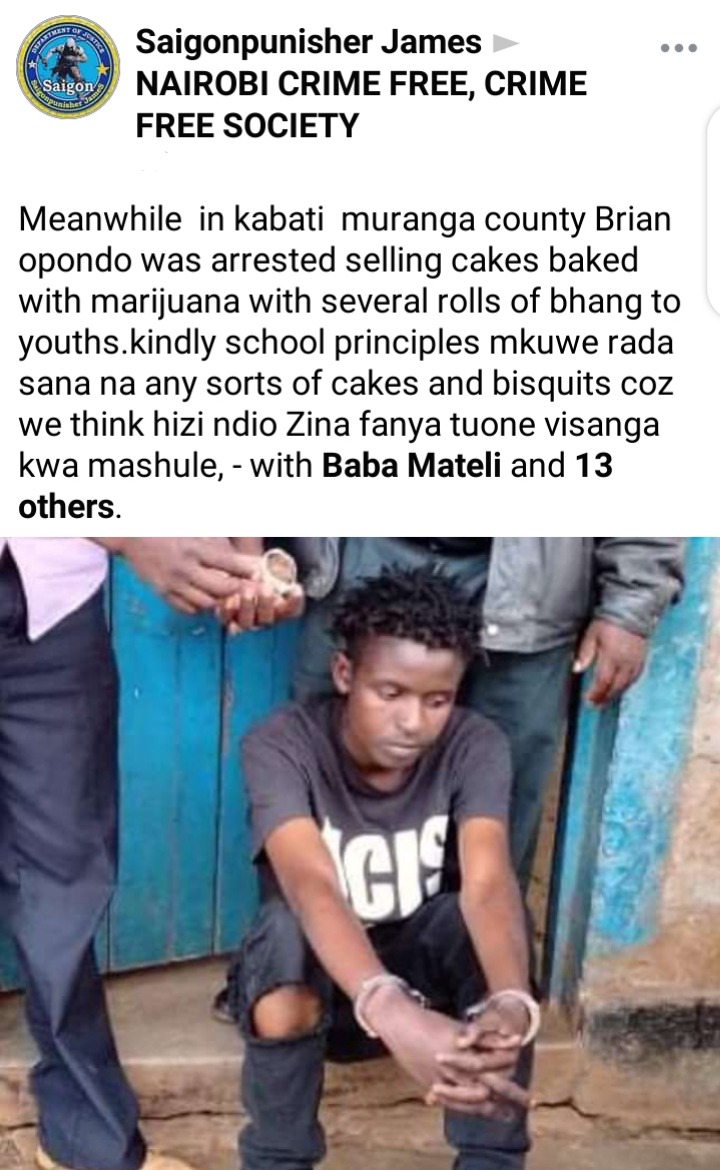 Source screenshot.
Please share.
Content created and supplied by: dukee (via Opera News )