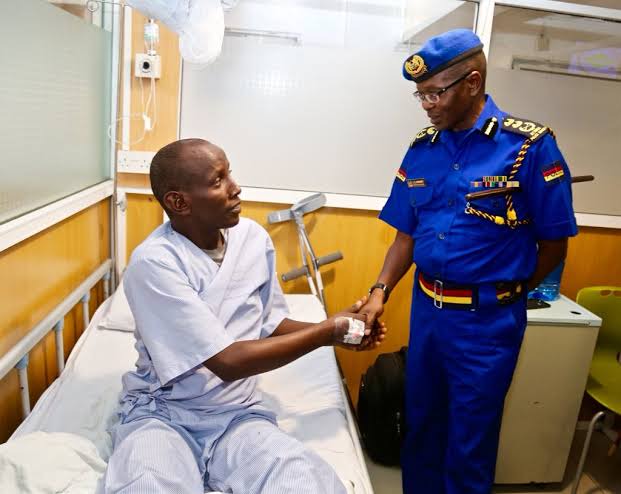 A bizarre incidence was experienced in Kibera, Langata Sub county when a lady who was caught flaunting curfew hours jumped on a police officer who tried to arrest her biting off his ear compeletely.
According to police reports, the incidence reported on Sunday 4th happened around Langata bypass last evening.
Sergent Moses is said to have been walking on his usual patrols making sure no one flaunts the curfew hours that starts around 8.00 PM.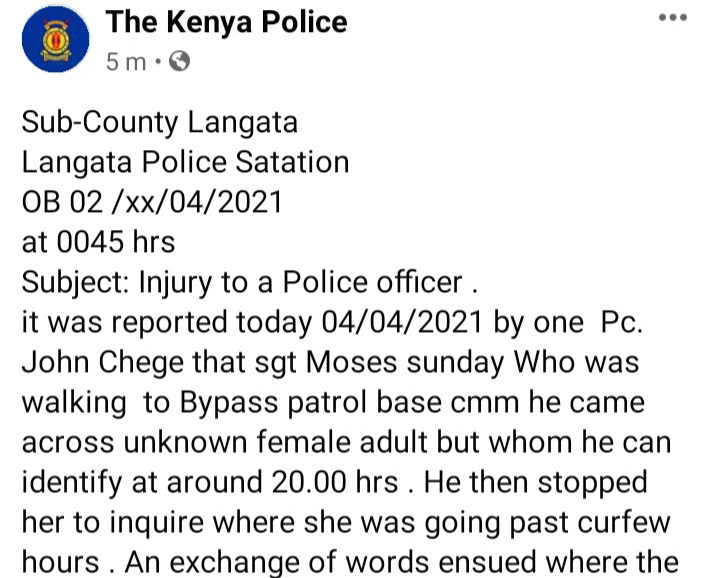 The lady who is yet to be identified started quarreling the officer when she was stopped by the officer who tried to enquire where she was going past curfew hours.
An exchange of words ensued leading to the furious lady to release her claws on the police officer biting off his right ear.
The lady then took off on her heels after noticing she had bitten off the ear.
The police officer immediately picked his ear and rushed to Nairobi West Hospital where he is undergoing treatment as he awaits reconstruction of the ear.
Police who visited the officer confurmed the incidence and are on the trail of the mady who has gone into hiding.
Content created and supplied by: TheKamams (via Opera News )