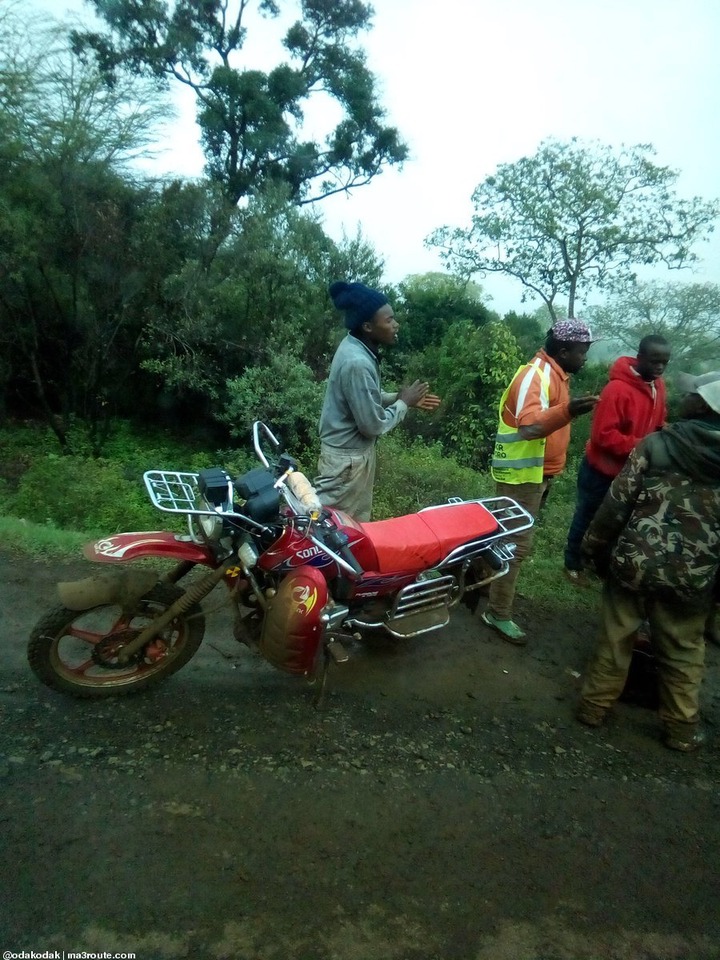 Photo Courtesy. 
Residents of Mai Mahiu woke up to mixed news after an accident was reported in the escarpments earlier today. The accident happened at the Mai Mahiu Stretch where a lorry that was Ferrying Alcohol Overturned in the area. 
The Lorry was heading to Nairobi when the accident happened. The driver managed to come out of the overturned car with minor injuries. Residents of the area immediately took it upon themselves to entertain themselves with bottles of a bear.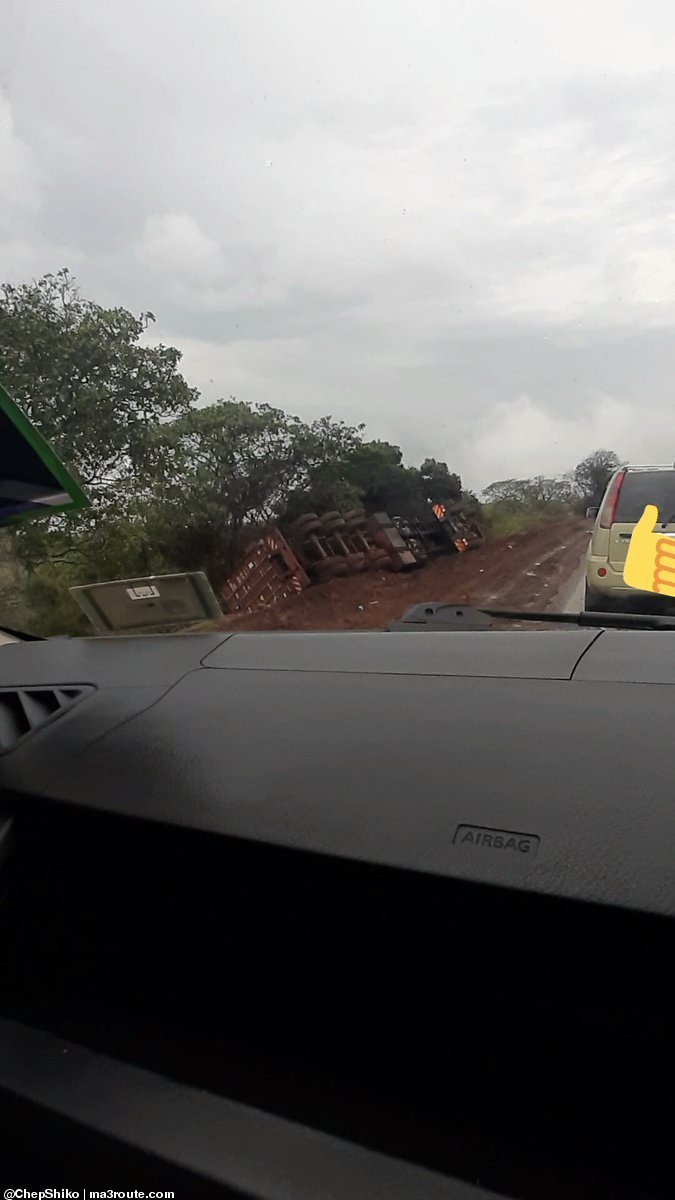 According to a video that was recorded by one of the motorists on the road, the lorry was carrying Allsopes type of bear. Residents are seen standing close to the scene while irrigating their throats with a free drink. Here is a video.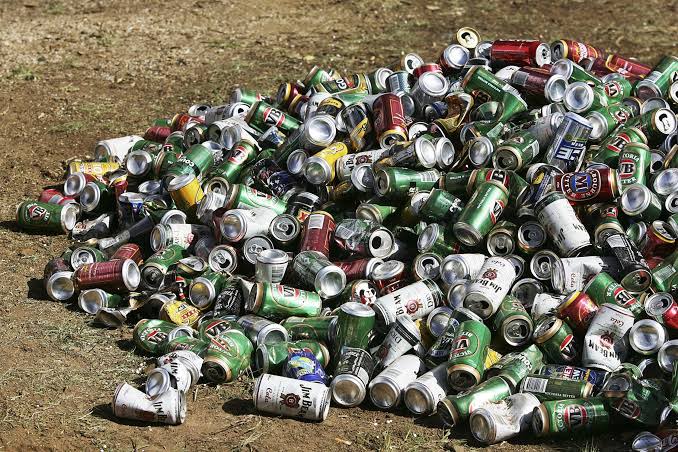 Such incidents are not new in Kenya. A few months ago vehicle carrying Alcohol bottles was involved in a horrible road accident in the Roysambu area where again residents took the opportunity to drink their sorrows out as they say.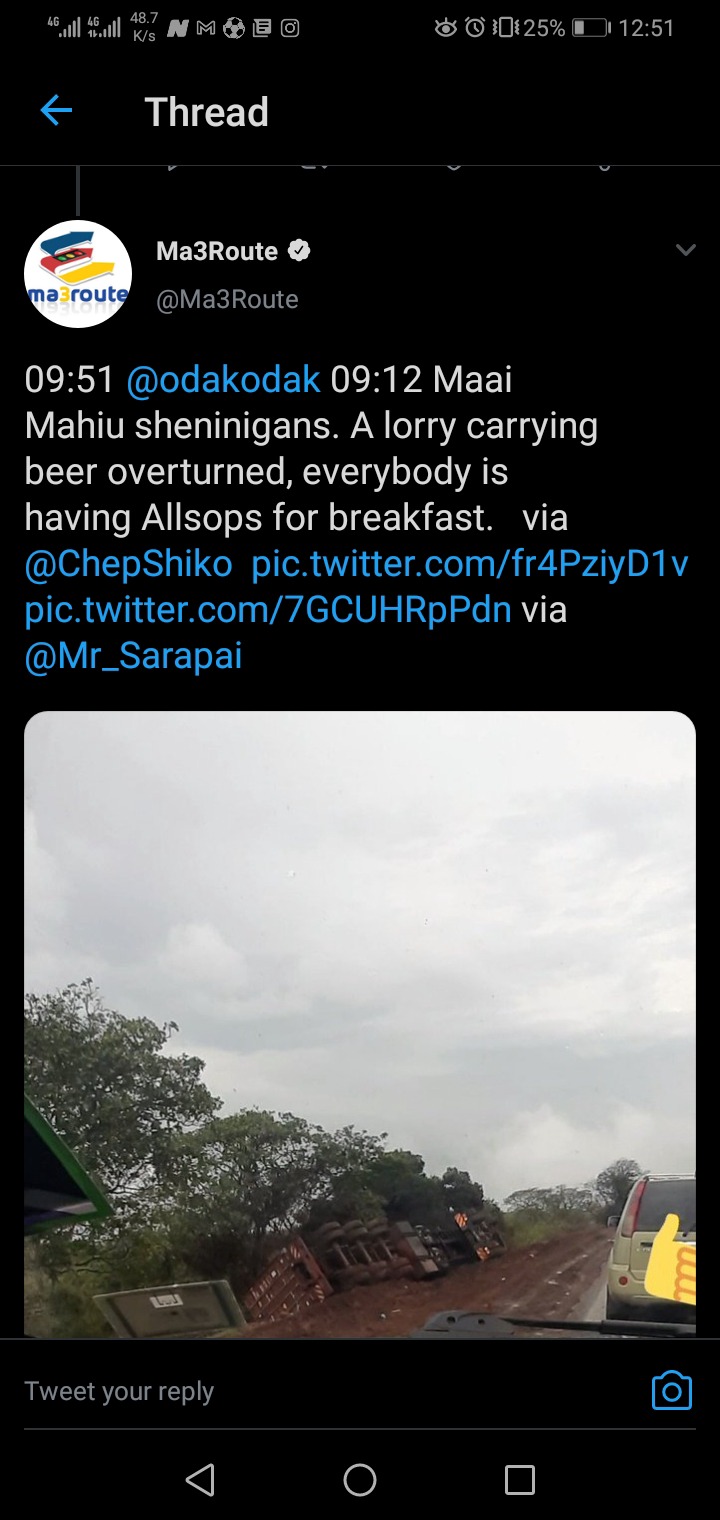 Meanwhile, share with us your thoughts on the matter kindly. 
Content created and supplied by: lemmymbelle (via Opera News )