A body of middle-aged man was today found dead in Bomet town main stage.His body was found lying in the ground by members of the public on Thursday morning.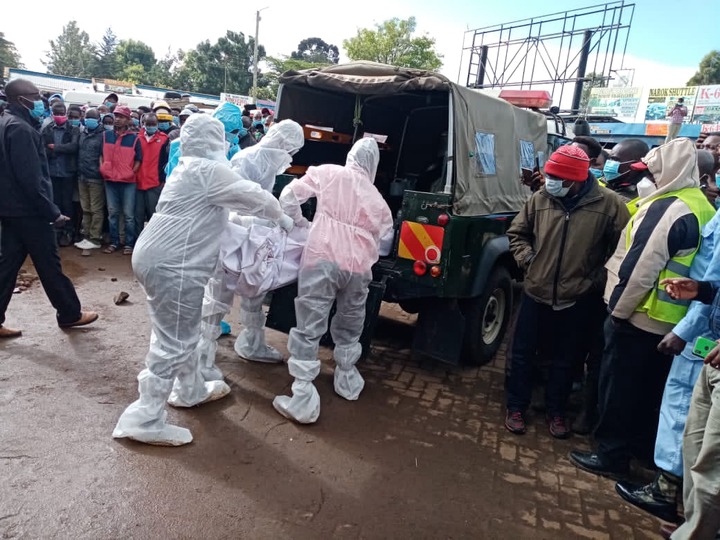 The cause of death was not immediately clear but he is suspected to have succumbed to covid-19 complications.
Members of the public informed the county government's public health officials who mobilized themselves to pick up the body.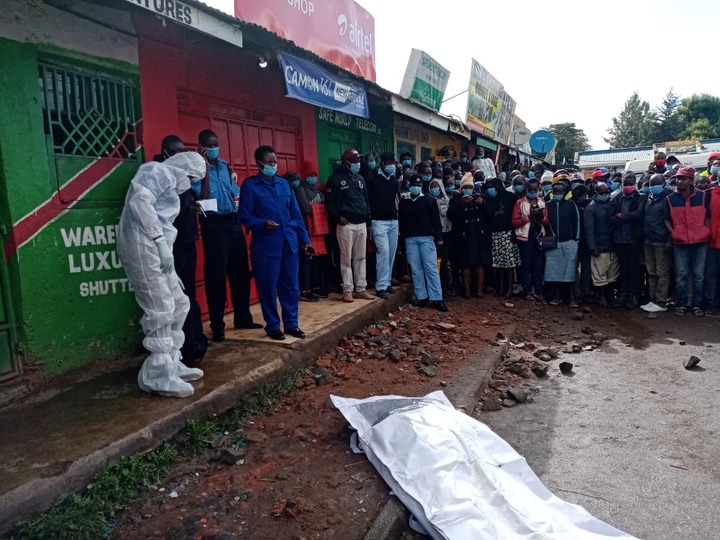 Downed in protective gear, the public health officials together with members of disaster of arrived at the scene within the shortest period to evacuate the deceased body.
The body was taken to Longisa county Referral Hospital mortuary.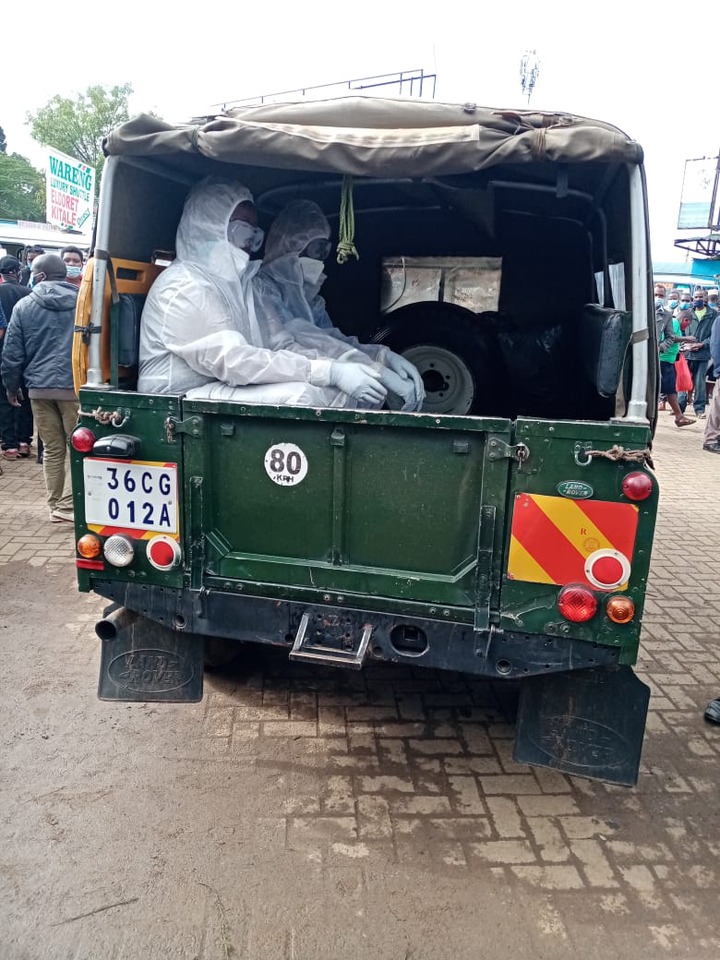 The county government is calling on those who might be knowing the individual to claim for the body within the next 48 hours. He is expected to be burried within the Covid-19 burial protocols.
Bomet being a high risk county by the virtue of being a gateway to other counties stands highly vulnerable to the contagious pandemic.
Content created and supplied by: DukeofBmt (via Opera News )