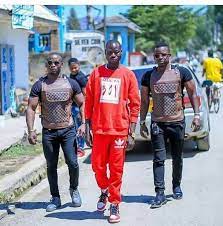 There was drama on Monday evening when police officers tried to arrest a Tanzanian artiste together with other three men.
In a viral video that emerged on social media, armed officers had arrested four men, among them entertainer Chikumbalaga.
The officers were seen directing the four suspected to a waiting police vehicle before drama ensued.
It was in the process of forcing the four men into the waiting lorry when Chikumbalaga tricked the officers and set off at a supersonic speed.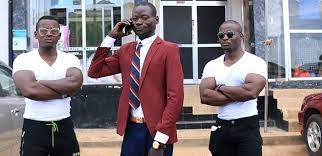 Chikumbalaga in his red t-shirt appeared helpless and submissive, only for him to escape at such a speed.
He almost caused an accident while escaping, forcing a motorist to rely on his emergence brakes to avoid knocking him down as he crossed the road without observing any safety measures.
It remains unclear where the officers had arrested the comedian.
This is not the first time Chikumbalaga is trending for such reasons. A few months ago, he was captured exchanged blows with street men under unclear circumstances.
Click here to watch the video
Content created and supplied by: pmeja (via Opera News )