Kenya is currently going through a moment of extreme sombre mood. This is something that has been brought about by the consistent death of great men in the nation. That's definitely people who the entire nation depends on because of the purpose they serve. The consistent death of police officers in Kenya is something that has now caught the attention of many. Of late, we have seen most of them die under unbelievable circumstances.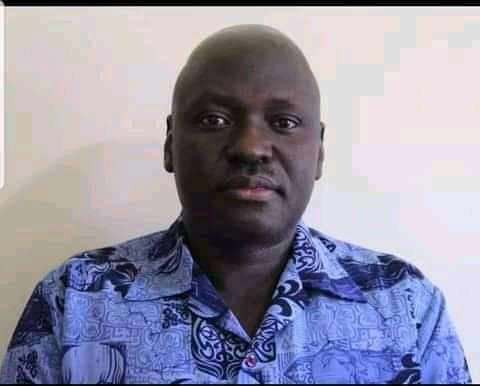 Now, this comes a few hours after it has been reported that another police officer has died in Vihiga County. This is something that we have no control but we can only call for God's intervention. According to sources, it's revealed that the man goes by the name Cassius Madegwa Lukwa of parmanent police station. He had recently been attached to the security of His Excellency Governor Wilberforce Otichilo.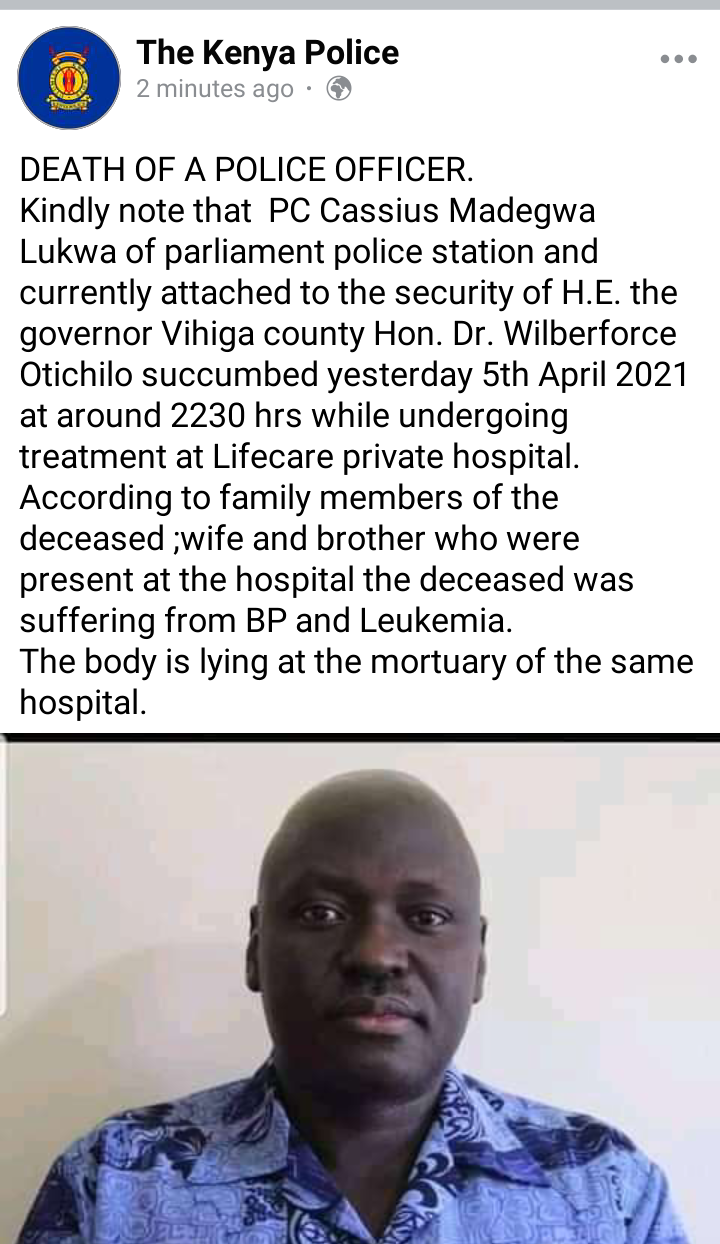 He is said to have succumbed yesterday at night at around 2230hours. He was undergoing treatment at Lifecare private Hospital at Vihiga County. According to family members who were present, it said that he was suffering from Leukemia. This was said by the wife and his brother. The body currently lies at the same Hospital.
Content created and supplied by: Uhunyee (via Opera News )