Relationship and marriage is sometimes full of challenges. This is something that most of us have always emerged from with different attitudes towards it. It happens after what is claimed that in most relationships and marriages, there is always a number of challenges that comes with it. This is something that a mature man or woman can withstand and move on with life. It's too sad that the current generation is constantly getting a major challenge on how to handle relationship issues.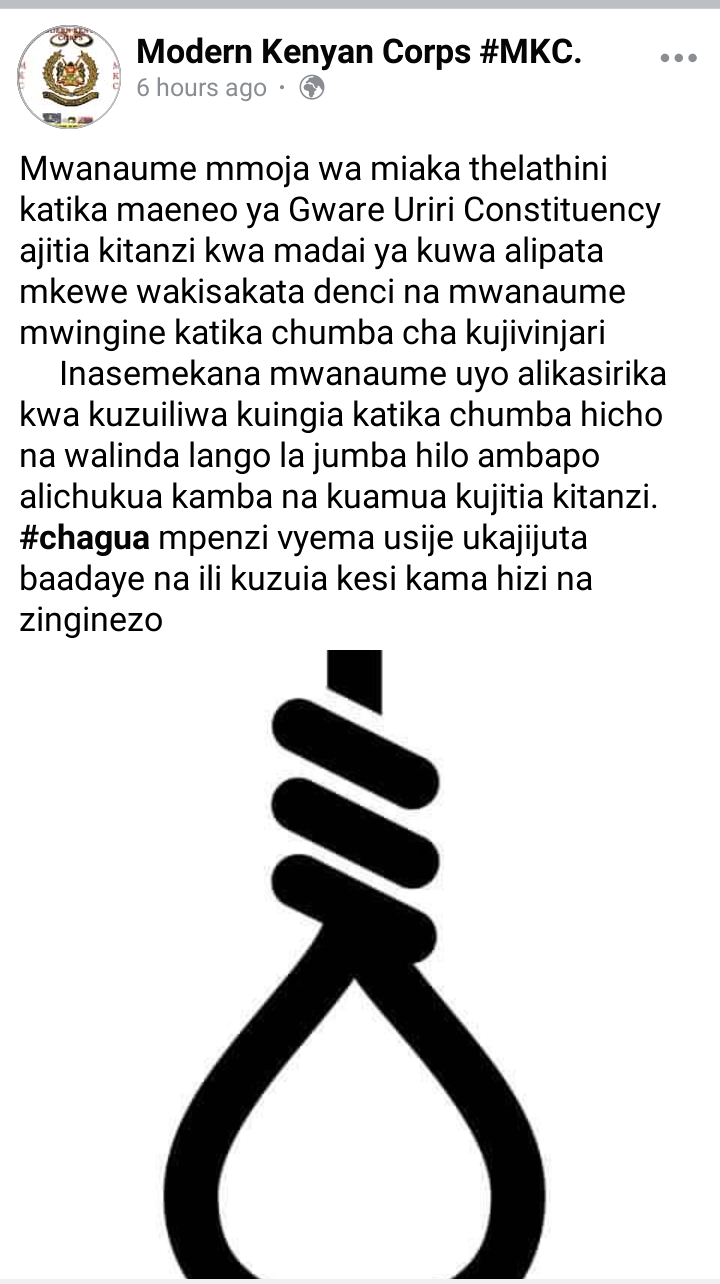 As this happens, there is a 30 years old man who is claimed to have murdered himself. This comes after what is claimed that he coincidentally saw another man dancing with his wife. I think he might have been extremely disgusted by this to an extent he opted for suicide as the only remedy. This incident is claimed to have happened at Gware Uriri Constituency.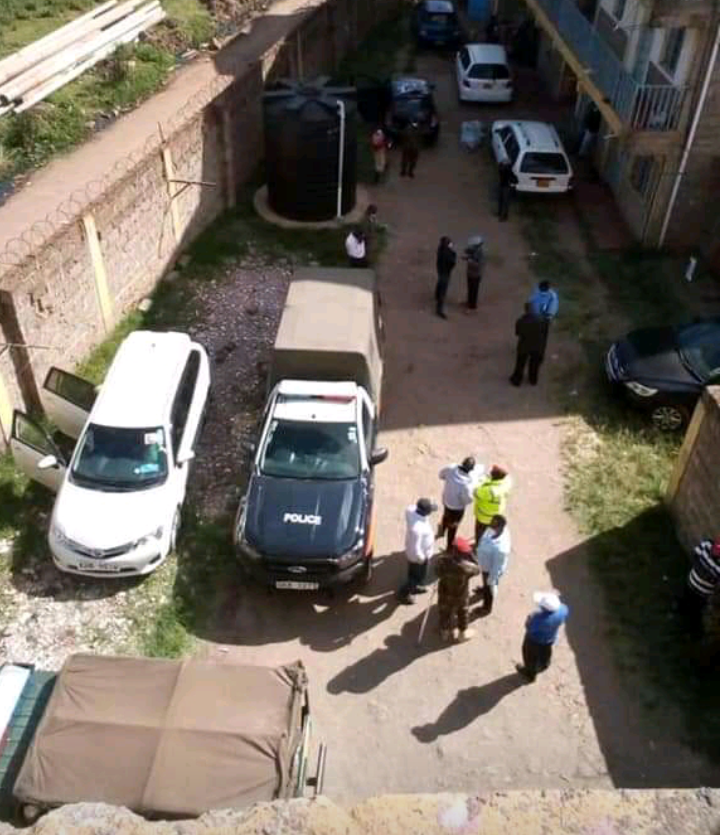 It's reported that on seeing this, the bouncers at the entry stopped him from entering into the club. This is something that made him extremely angry until he opted to commit suicide and end his life. This sends a serious message that when choosing a lover, you need to be very careful with what you are doing so that you don't end in such incidents.
Content created and supplied by: Vigedi (via Opera News )