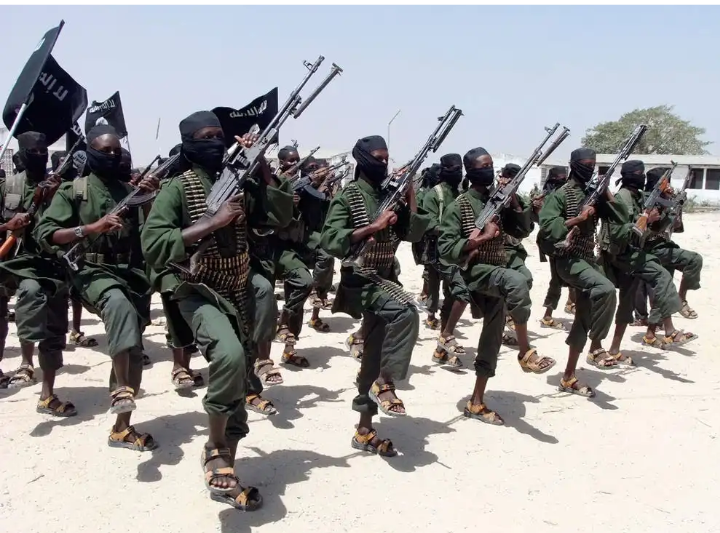 Photo of alshabab in a previous incident
News reaching opera news desk reveals that alshabab militants have yet again carried out a deadly attack that has claimed the life of one man.
According to the Kenya Police facebook page, the unfortunate incident happened in Lamu county in Kiungani area. A turn boy (man charged with the responsibility of helping the driver to load and offload loads) lost his life in the process.
This is after the lorry stepped on an improvised explosive devise (IED) leading to an explosion that killed the innocent man.
The deadly alshabab terrorists still poses a significant threat to the security of the nation despite a combined effort of Kenya defence forces, police officers and international help.
In the last couple of months especially in Somalia, the insurgency has suffered significant losses in terms of damage to their fighting equipment and death of their militants.
Kenyans are always always advised to report any suspicious looking individual to the nearest police station in indorder to avoid such casualties.

Follow my page for investigative journalism
Content created and supplied by: Bulldozer001 (via Opera News )