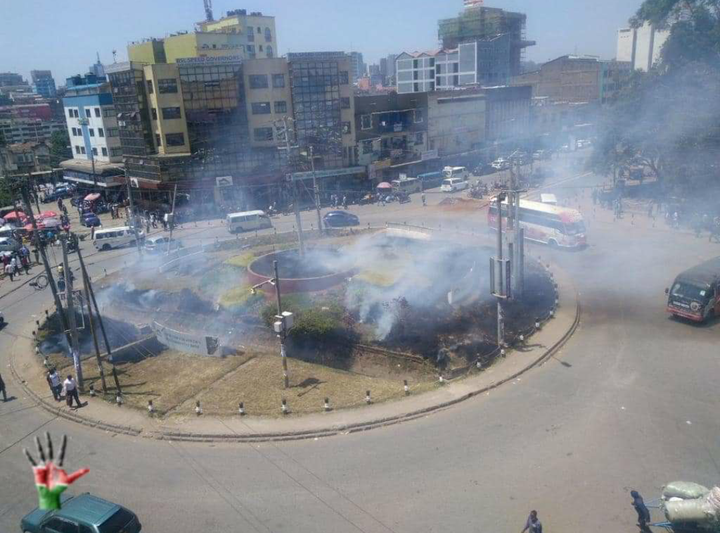 Fire cases that have been reported are sharply rising commenting how cautious we should all be to avoid such incidences from happening. Cases especially from our public institutions the likes of schools have really increased blaming the parents over it saying they have moulded children poorly. Now who is to blame when fire breaks up out here where everyone is included?. This is the time we should all understand that in fire tragedy no one is to blamed off, we need to cautious about our safety.
Today netizens around Ngara had to run for their lives after the transformer exploded in daylight setting the equity roundabout on fire. The residents who were on there daily hustle looking their bread run to unknown destinations has the transformer made a deafening sound that struck their eyes. Residents of the area urged the kenya power fraternity to take quick action and solved the long term problem for their safety. Also residents were cautioned to stay away from dangerous places of that kind by the traffic police who rushed to the scene.
To all kenyan residents in the same situation stand out and share the problem before the curtains rain on you. Secondly, report those goons who tend to change and disrupting those wires especially in the night.
(Source)
Content created and supplied by: Onsoty's (via Opera News )