A woman has been arrested after an incident which left her boyfriend of 8 years dead after she allegedly took matters into her own hands by Stabbing the deceased to death.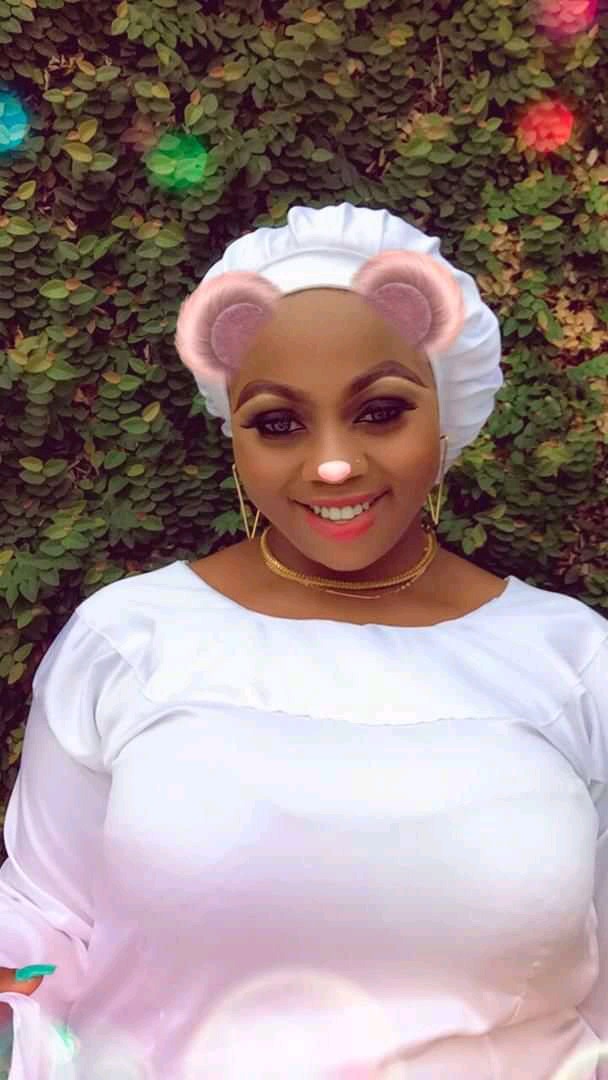 Photo:courtesy
According to the reports given by the witnesses or rather locals from Agbaro Delta state, it was reported that the deceased had spent his night outside under unclear circumstances before he came back home very early in the morning while darkness was still reigning.
This was followed by a dramatic scene after the suspect reportedly started arguing with the deceased while questioning his whereabouts and where he had slept, the neighbors who overheard the two arguing claimed that the noise died after they stopped quarreling.
Unaware of what had occurred in the middle of the night, it was reported that the deceased was later found lying dead in a pool of blood after he was allegedly stabbed to death by her girlfriend who later fled from the crime scene.
She was later Busted by a couple of residents who immediately descended on her with sticks and stones ready to break her before they decided to take her to the police station for more investigations and questioning.
The incident has since sparked alot of mixed reactions from people who seemed to have been confused on why there was an increasing number of domestic violence in the past few years.
With a section claiming that maybe this was because of the fact that some people don't know how to handle their situations, others went ahead and called upon the government to consider introducing monthly mental health sessions to educate citizens on how to handle certain issues.
Reactions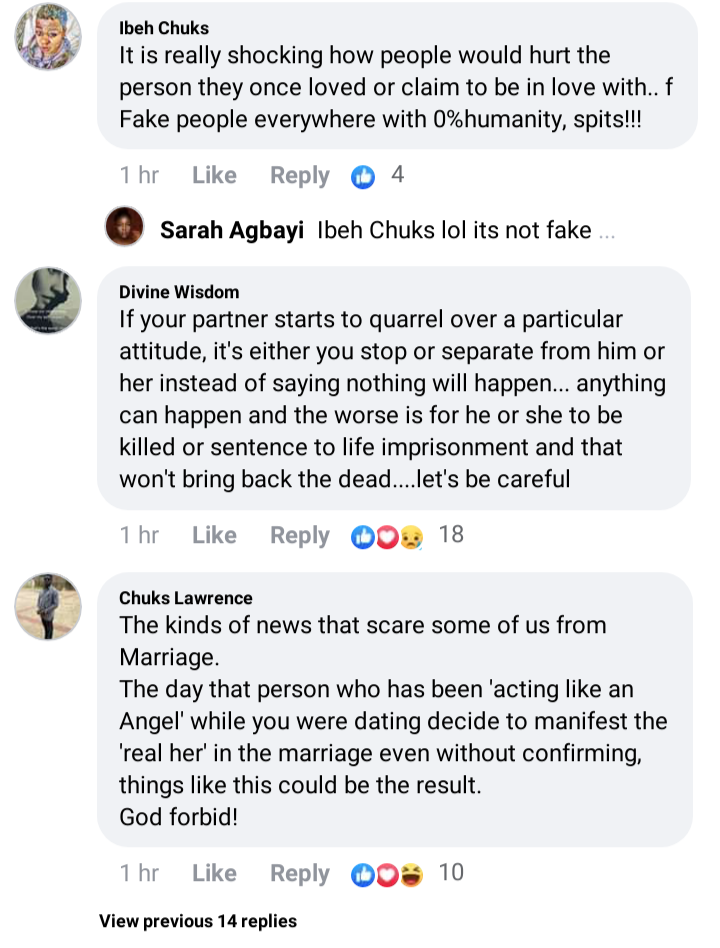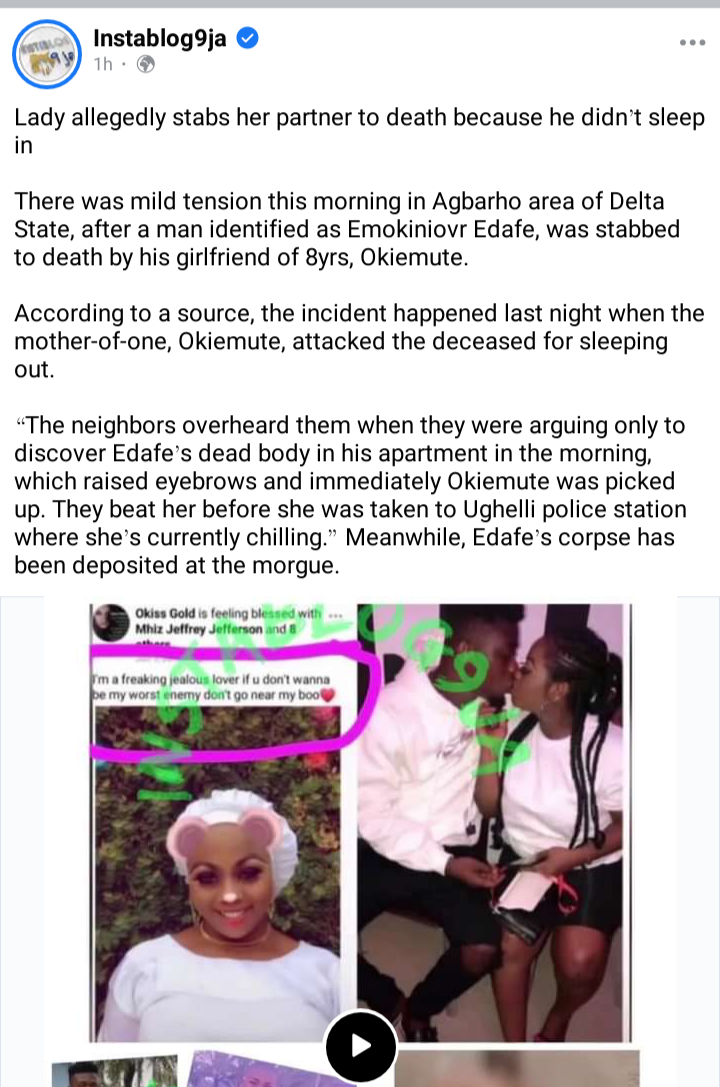 Content created and supplied by: InstantNewss (via Opera News )