It is so sad that men have resulted to cheap ways of getting what they want from girls this days. There are cases of defiling that are rising each and every day and people are getting worried. Since the start of the year, we've heard from different areas how men have been killing their victims after finishing what they want.
A Kenyatta University student, Velvine Nungari, died from severe beating and rape. This is according to her friends who are familiar with the matter.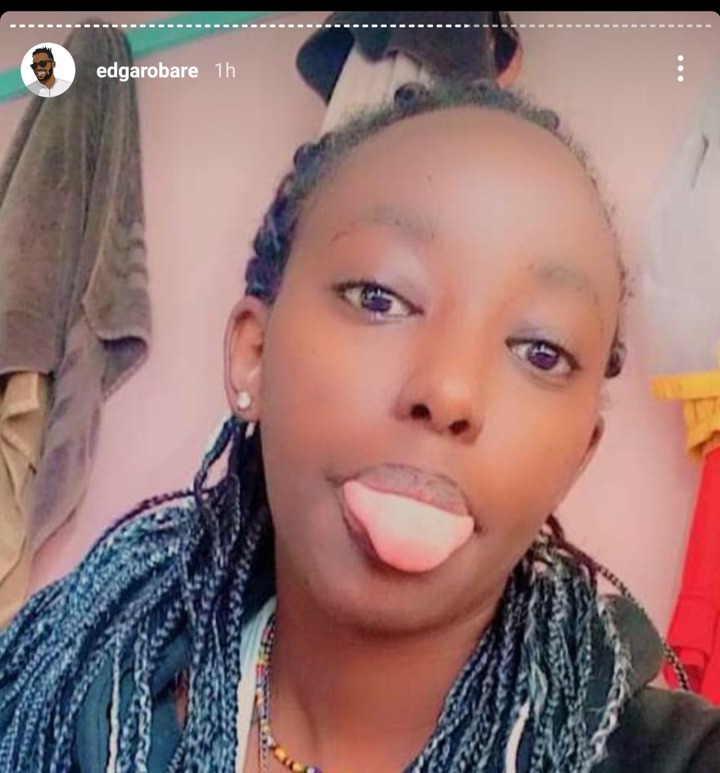 An anonymous source recounts to Tea Master Blogger Edgar Obare that she received a strange call from Velvine who was out partying with an unidentified male friend.
It is the strange ending of the call that worried her. The next day, when Velvine did not show up, she suspected the worst.
She then headed to the place pm where her friends was and found her in bad shape, her spine broken, and her private parts with bruises. They rushed her to the KU referral hospital where she succumbed a few days later.
Here are some screenshots from edgar obare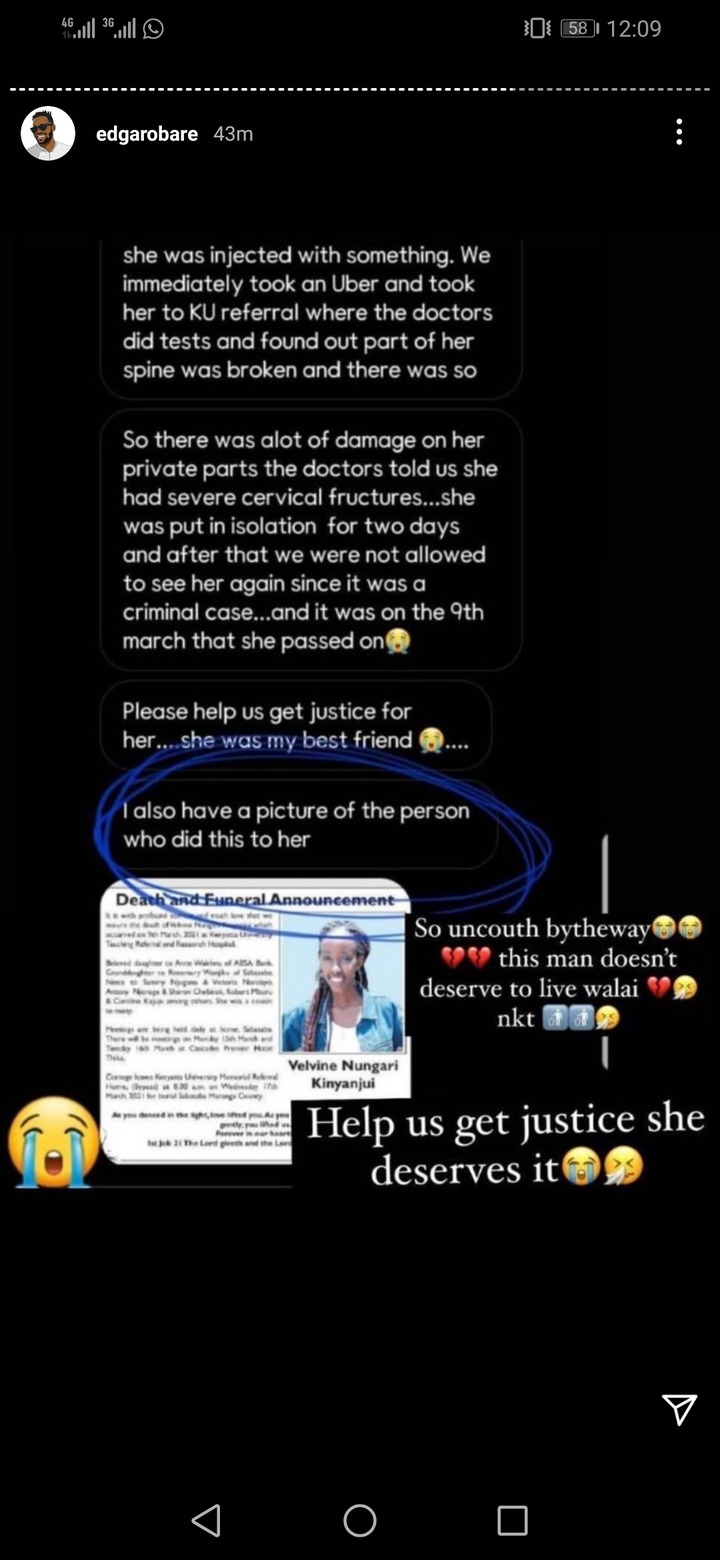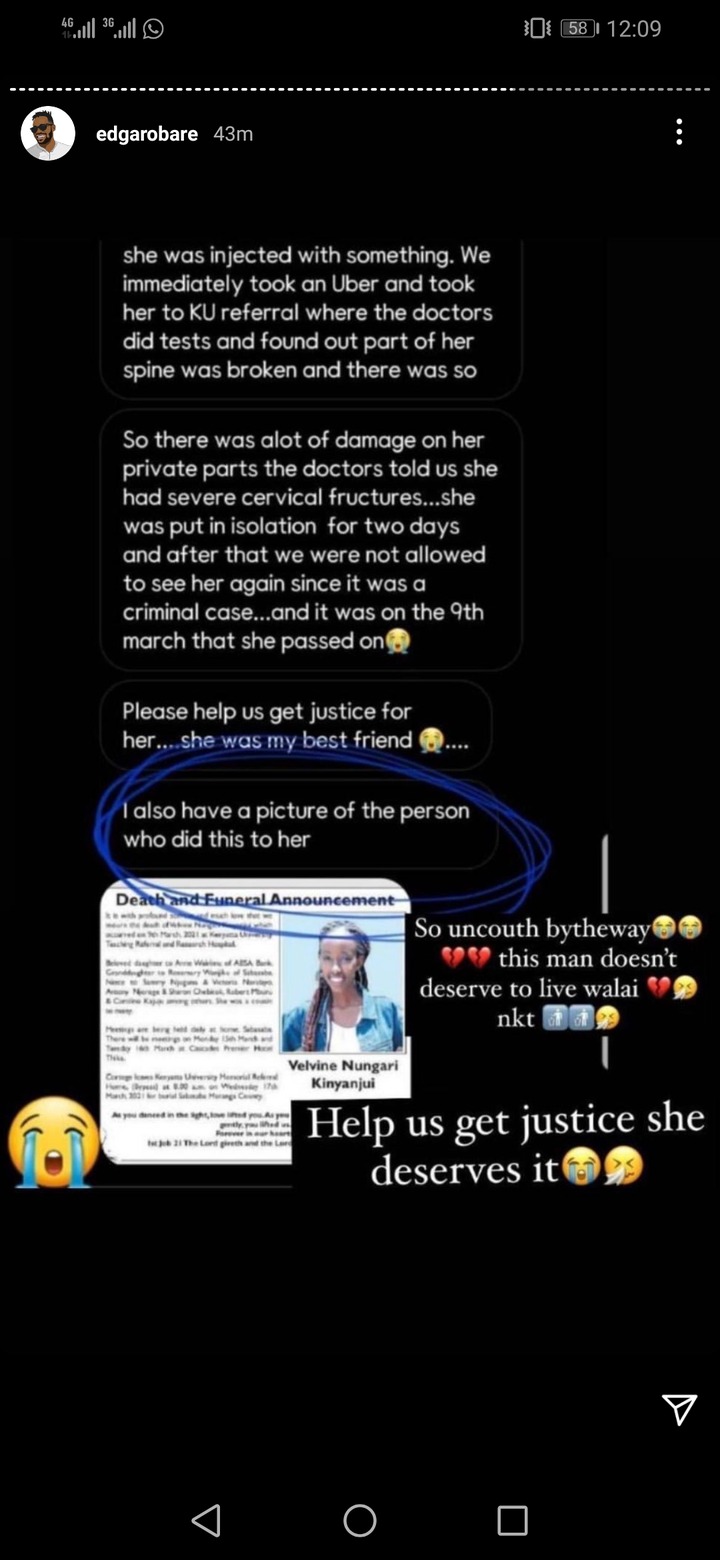 Content created and supplied by: @Nyamoko (via Opera News )