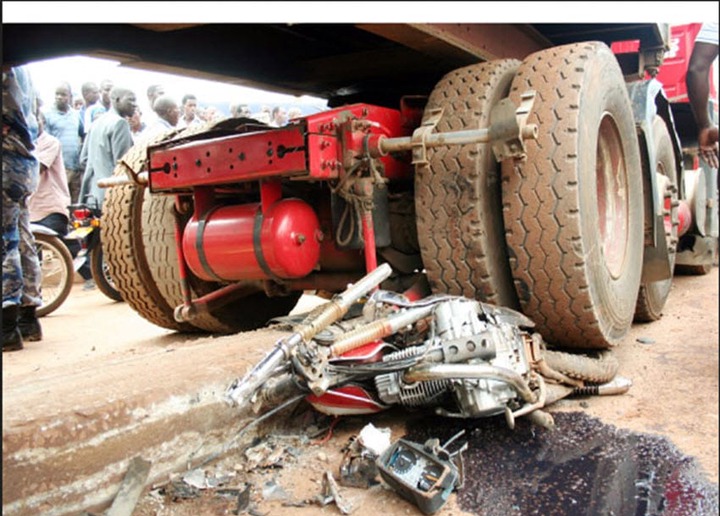 Past accident involving a truck and a boda boda.
Accidents are inevitable happenings. However, some accidents are caused due to ignorance from drivers of either vehicles or other forms of transport.
In the recent past, accidents involving vehicles and boda boda operators have been on the rise with the latter ganging up with others against the vehicle owners.
On Thursday, blogger Abraham Mutai shared a video of an accident that involve a truck and a boda boda. In the undated video taken on camera by an unknown lady, a boda boda operator can be seen speeding on a busy road.
Moments later, he tried to overtake a truck but realized another truck was coming from the opposite direction. He lost control, fell on the road before the the other truck ran over him dragging him for few meters.
"It is very hard to even sympathize with Bodaboda operators. They never follow simple traffic rules. How will you even sympathize with crooks? I can't," said Abraham Mutai.
In the video, it is clearly seen that the boda boda operator did not observe traffic rules thus ended up causing an accident that must have caused his demise.
Here is the link: https://twitter.com/i/status/1377497696135737344
Content created and supplied by: KenyansNews (via Opera News )