sometimes accident have been happening and leading to death of many people.It is always good for drivers to be very careful .When carrying passagers ,this is because some drivers never cares the lives of other passengers.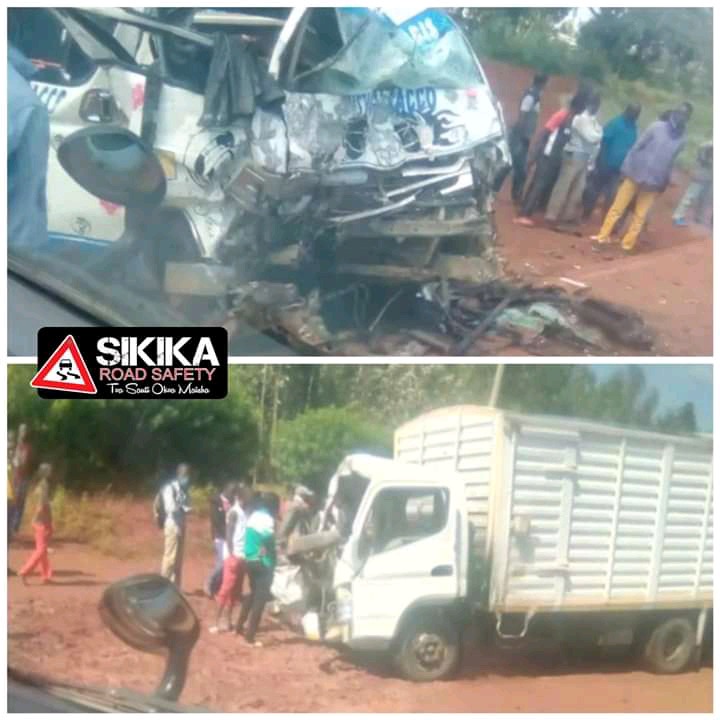 Now a tragic Accident happened on Bondo road ,whereby a matatu hit head on collision with a lorry .Where five people died on spot.The matatu was trying to overtake but,the incoming lorry suddenly approached .
Now, it is high time for the government to raise up .And ensure that drivers are obeying the road rules.Aslo the National Gorverment needs to collaborate with Country Gorverment .So as to come up with certain aspects that will help to reduce the accidents happening every time and then.
The traffic police ,should now be strict to the road users.And ensure they obey the law.And when they go against law.They should be taken to relevant authorities.
Feel free to comment and aslo follow the writer for more news and updates.please share this article.
Content created and supplied by: Mshetinews (via Opera News )