There was panic and sombre mood in Busia county after a prominent person and a renown businessman was shot and killed by unknown people.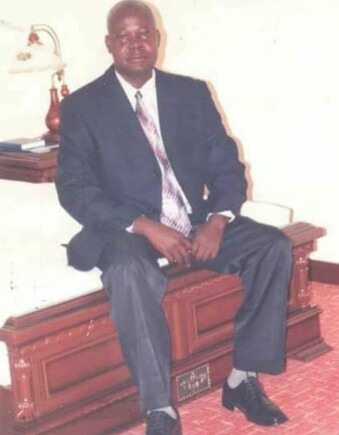 According to the source, the late Alfred Obayo Oluu was attacked by people suspect to be thugs on his way to home. He was shot several time before the suspects disappeared with valuable items from his car.
The late was a business person who owned a hotel known as Texas Annex hotel which is located opposite Legio Maria church in Busia town. He was also running several businesses across the country.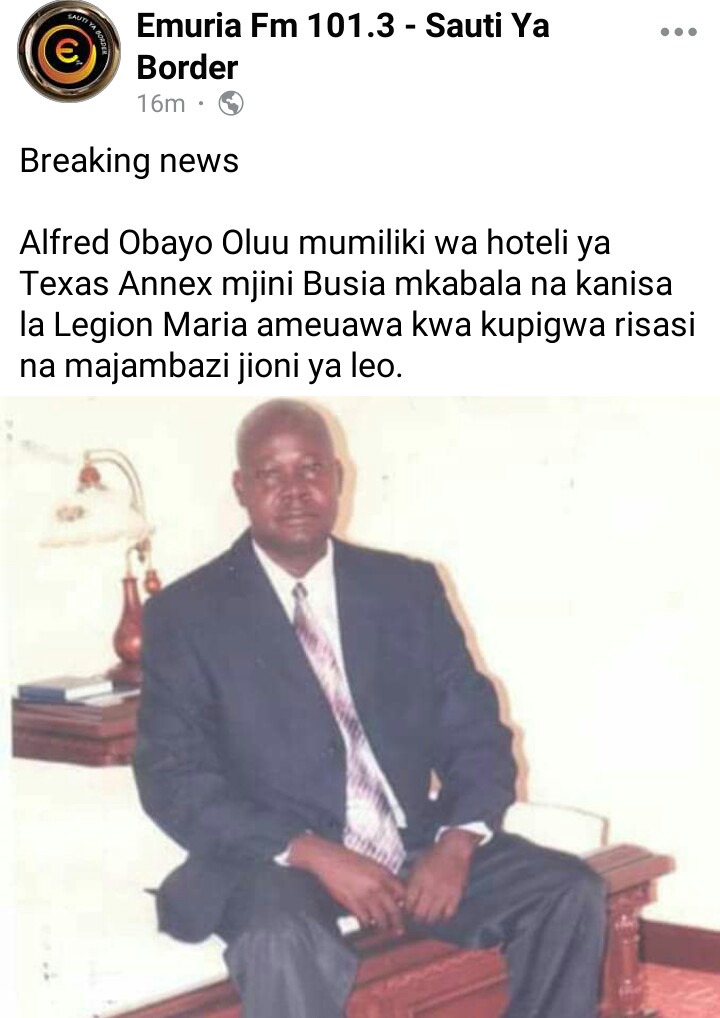 The late was a social, humble and hardworking person. He contributed to the society by engaging in several community development, he contributed a lot in economic development. Police officers stepped in and promised to carry out investigation to bring the suspects to book.
Kenyans online joined in sending their condoling messages to the family of the late. We will also like to send our heartfelt condolences to the family and friends.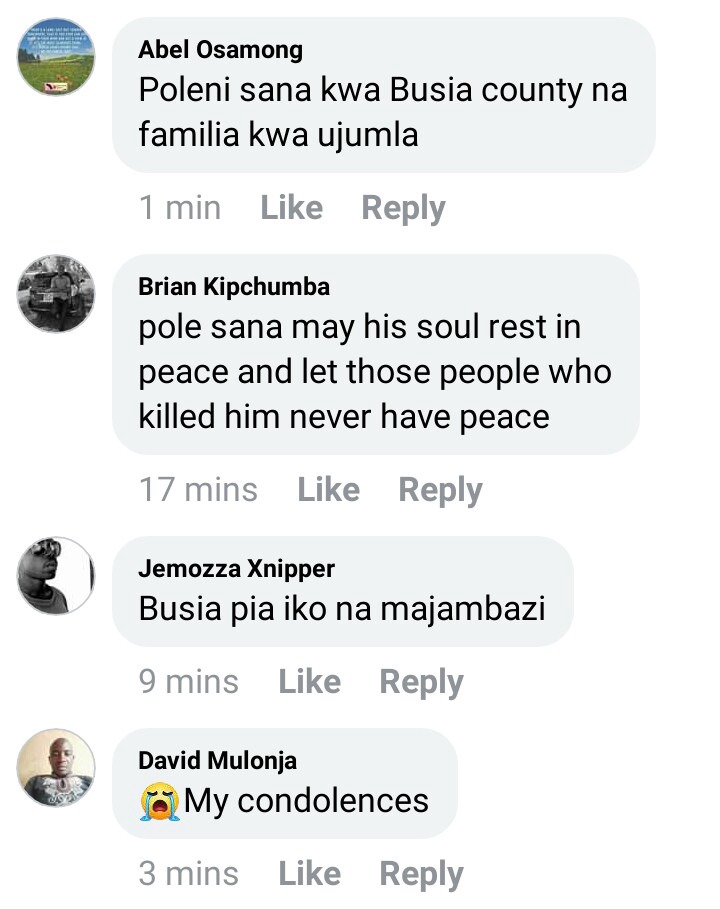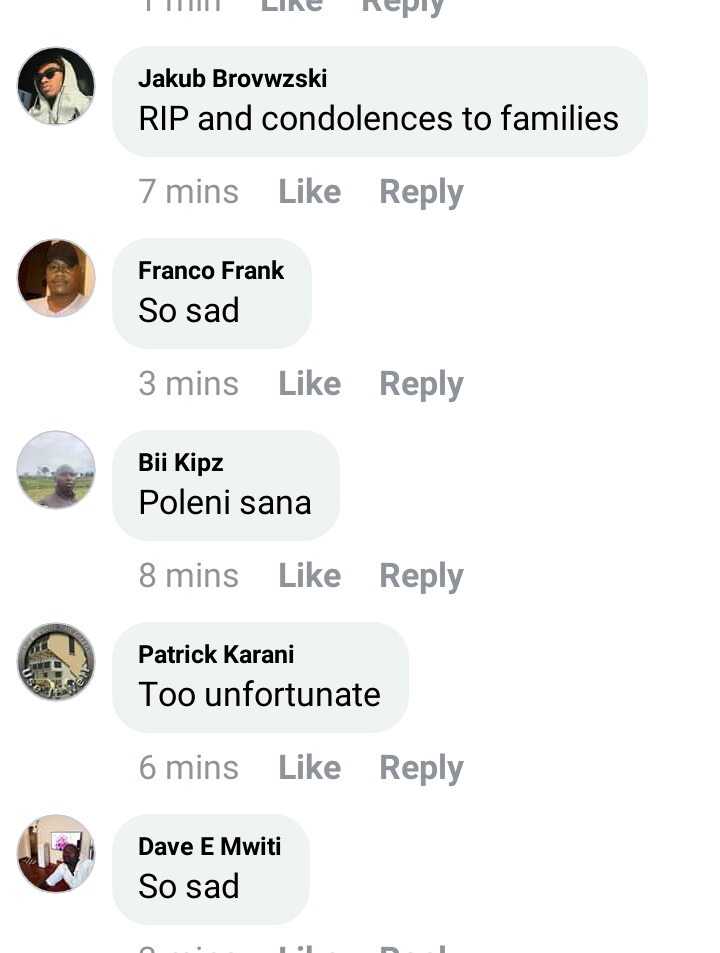 Content created and supplied by: MissedCall50 (via Opera News )