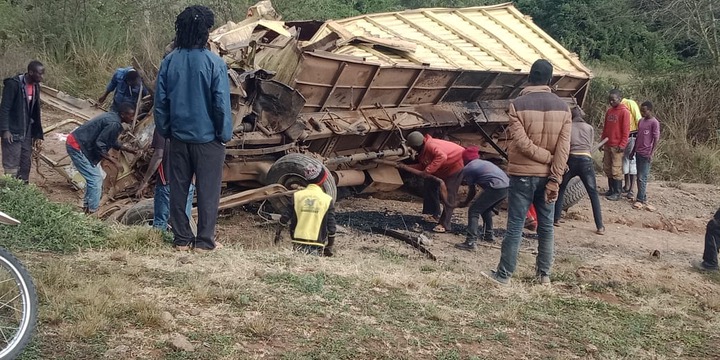 Two people died after they were involved in a grisly accident at Ndori area along Bondo-Kisumu Road.
Confirming the 5.30 am accident, Bondo sub-county police commander Kenneth Owino said the two were driving in a read Toyota wish vehicle that lost control and rolled several times.
According to Owino,the two were ferrying animals feeds when they lost control and rolled severally.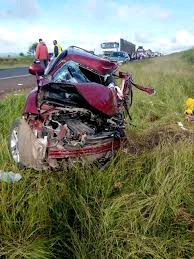 According to the area resident who witnessed the scene Fredrick Opany, the kisumu bound Toyota wish was being driven at a high speed when it lost control and hit the lorry from behind.
The accident occurred in the early evening on a section of steep road.
The deceased were identified as Joseph Otieno and Muhammad Ali,25-year-old friends from kisumu town. They were riding towards Bondo from kisumu when Joseph, who was riding, lost control of the vehicle.
They suffered head and chest injuries,probably in the impact of hitting the road in full force.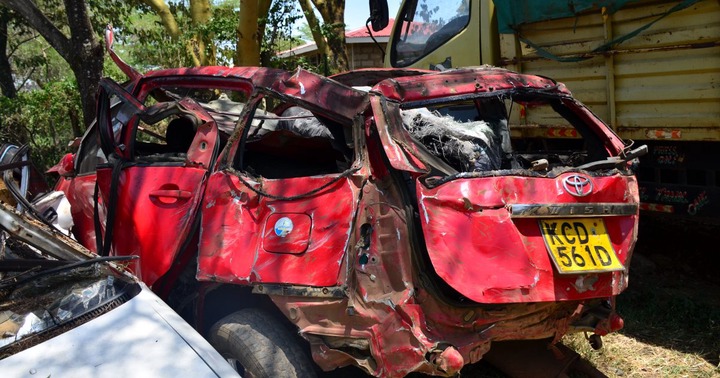 By press time,bodies of the deceased were moved to Bondo sub-county hospital mortuary for preservation awaiting postmortem as the vehicle wreckage was towed to the Bondo District police station.
Kenneth urged the road users to observe traffic rules and signs and abide by them to help in reducing accidents happenings along Bondo-Kisumu Road.
He further appealed to drivers to be cautious as they navigate this route which has become a blackspot.
The police had registered a case in this regard.
Content created and supplied by: ondolo (via Opera News )