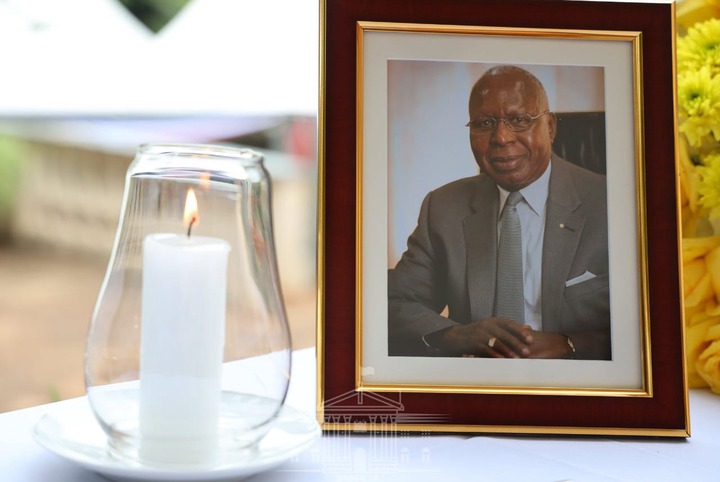 The former finance minister Simeon Nyachae died on 1st of February this year at the age of 88. He was also a businessman, chief secretary and ex-head of civil service.
He died at the Nairobi Hospital on Monday 1st where he was undergoing treatment. His body was taken to Lee Funeral Home from the hospital.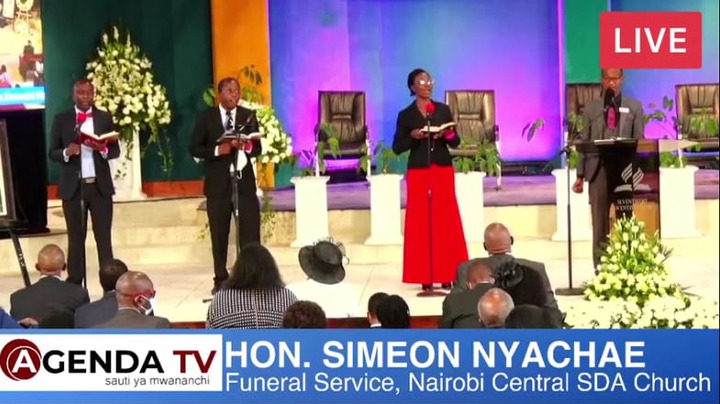 Today his family, friends and politicians gathered at the Nairobi Central SDA Church for his funeral service. There will be another service on Monday 15th February 2021 at Nyanturago Stadium, Nyaribari Chache Kisii County. A private burial ceremony will then follow at his home.
Former Senator and friend to Mzee Nyachae Hon David Musila was the one who read Hon his eulogy. From what was written in the eulogy, the late was a selfless and hardworking man who was a role model to many people.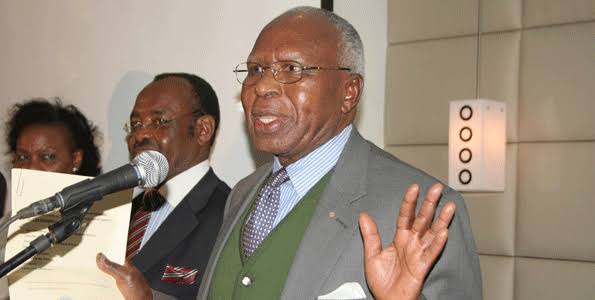 He was a great farmer and the flower milling enterprises in Nakuru became successful because of him. He planned his 24 hours well and ensured that before darkness fell a lot of work had to be done.
The eulogy revealed that the late was diagnosed with cancer in 2012 and received treatment both in the UK and in Kenya. He battled the disease till he succumbed to it.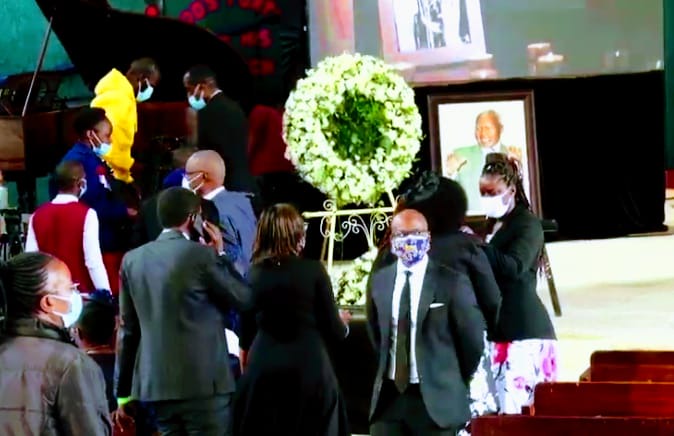 The eulogy also read that Mzee Nyachae was a close friend of the former president Mzee Jomo Kenyatta. That there's one time the former president complimented Mzee Nyachae by saying "Huyu ni Mwanaume kamili, " meaning he is a real man.
Also, Mzee Kenyatta trusted him and could share any information with him. Whenever there was a problem that could upset the president Mzee Nyachae was the one sent to deliver the message because other politicians knew how close they were.
Click on the link below to watch him read the eulogy.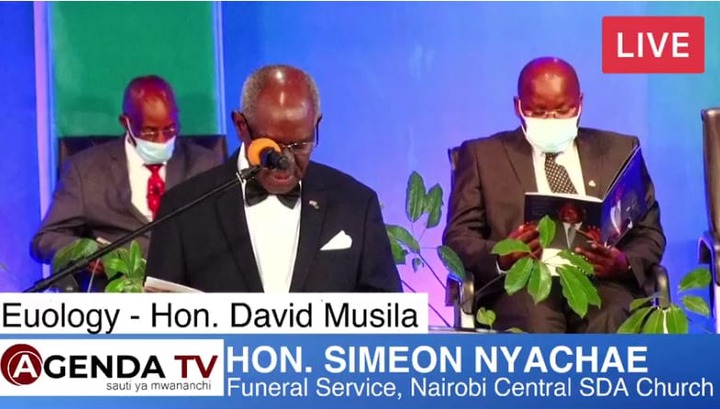 https://www.facebook.com/nation/videos/437786197656786/
Content created and supplied by: GirlinSpecs (via Opera News )