People from kwagatatuk, pilot North subcounty are receiving treatment after they consumed infected camel Meat.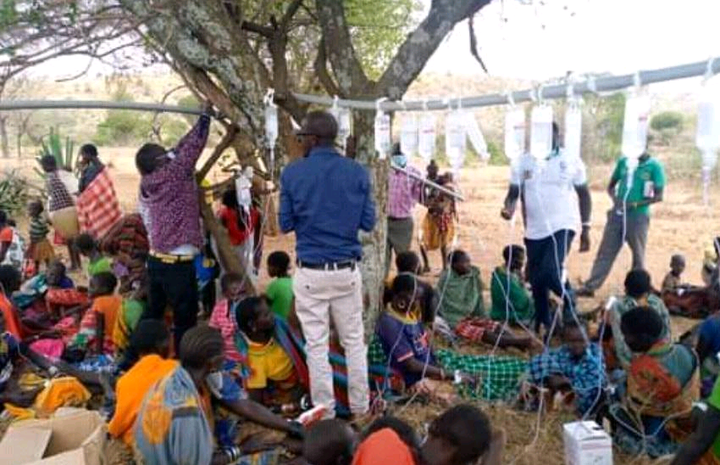 Residence receiving treatment
(Courtesy of standard)
The residence were taken to various medical facilities where they are recuperating.
According to a nurse from Lake sub county hospital she has stated that the villagers ate the dead camel at a festival on Monday and they were rushed to the hospital after complaining of diarrhoea, vomiting and body aches.
The area chief, Longora said that there is insufficient food in the area and people are starving therefore whatever they get they have to consume.
"Most of the people in the area are suffering from drought. They lacked vegetables and thought the dead camel would save the day. Some fainted as we rushed them to the dispensary," said Longora.
The villagers were treated in different shifts as the number of victims was very huge and they could not handle the situation once
Content created and supplied by: Munikbo (via Opera News )