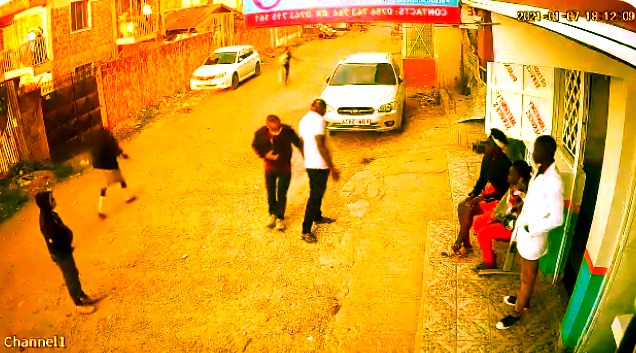 In a video posted online, a group of four men are seen chatting outside a business premise. The guys, two seated and two standing are oblivious of what will befall them.
Just after a few minutes a motorcycle aproaches them and stops. Two passengers alight and head straight to where the gentlemen are.
One of the passengers is seen limping while the other wastes no time and removes his gun ready to fire against anyone who will defy their orders.
The limping one goes direct to a guy who is standing at the entrance of the business premise and asks for his phone, the guy politely gives him the phone, then he goes to the second guy who is seated asks for the phone too, the third guy doesn't wait to be asked, he hands his very first.
The fourth guy is not lucky as he hands his phone, the thief frisks all his pocket and takes anything that he places his hands on.
As this is happening the motorcycle rider moves some few metres away then makes a u-turn, he slows down for the thieves to finish their job and hop on it.
This has elicited reactions online on the state of security in the country.
Bracing: That Boda Boda Rider is part of the mix. Dude came back and just slowed down. Definitely to pick them up after the job.
Steve: In fact I hadn't noticed that ninja came back! They're one! "Yani simu zinaenda kama sadaka."
Imani: Even that nduthi man is one of the two robbers... imagine someone ordering you to give him your assets (phone, money) then you surrender everything whole hearted.
Wahome: Guns in the hands of teenagers is a big disaster, "hutu tumtu tunafyatuanga haraka upesi." They will easily kill for a phone and the 200 in your pocket.
Ceba: It is because of the level of unemployment in Kenya.
Charles: Unemployment does give someone the right to steal from fellow unemployed.
Click on the link below to watch the video.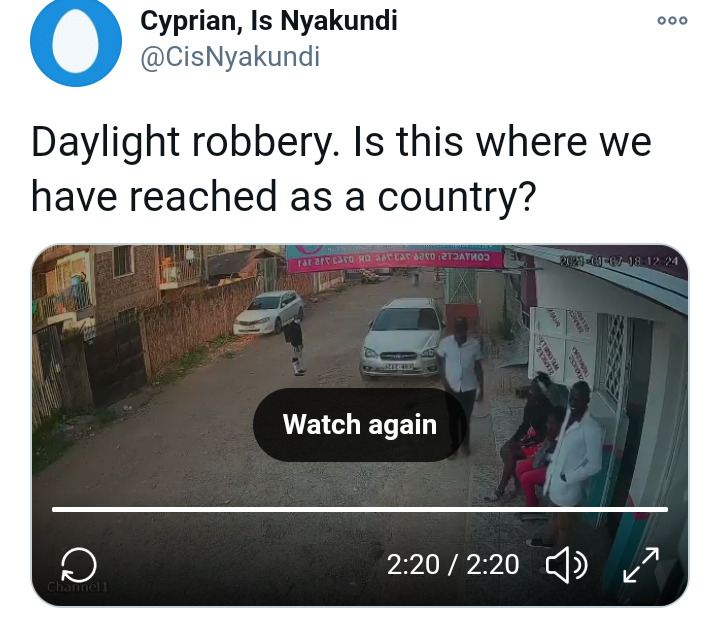 https://twitter.com/CisNyakundi/status/1349699610806259712?s=20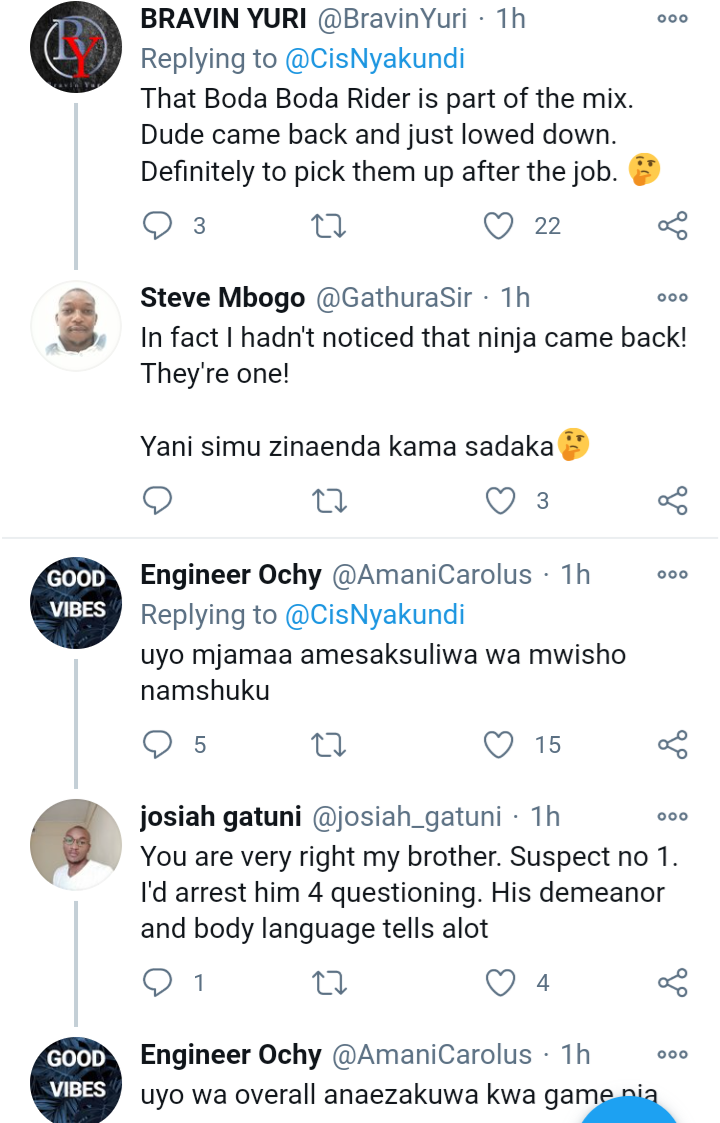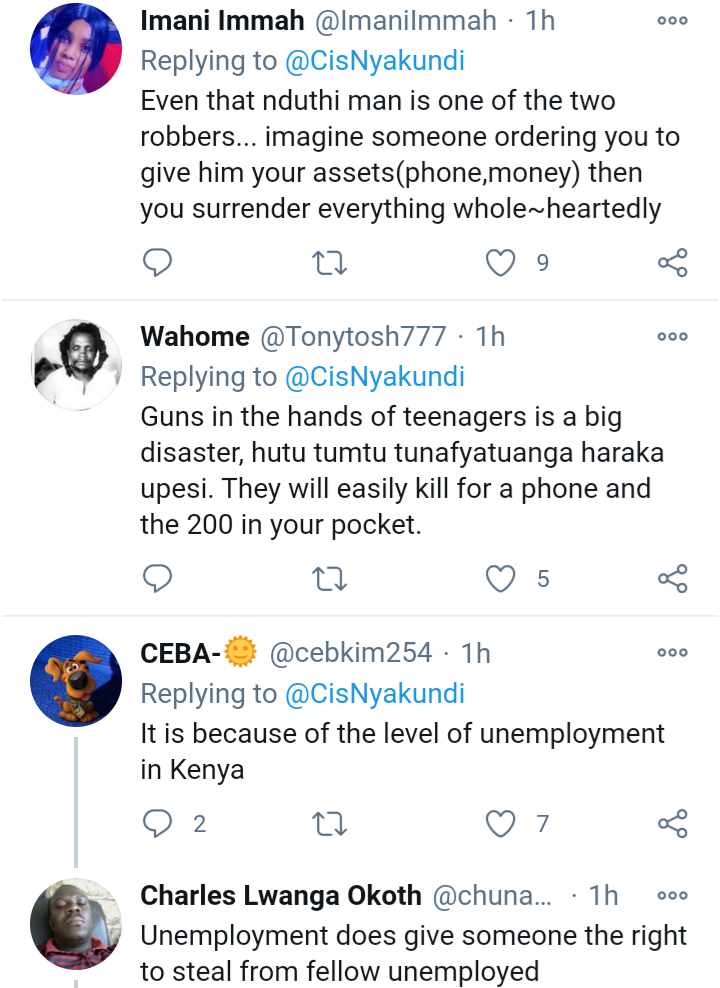 https://twitter.com/CisNyakundi/status/1349699610806259712?s=20
Content created and supplied by: MashHenry (via Opera News )