There was a little bit of drama in the central business district which is commonly referred to as CBD after a middle-aged man is reported to have been shot by a group of thugs who allegedly stormed into a cyber Cafe.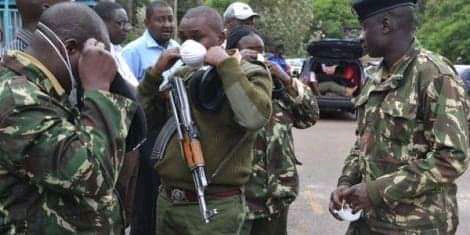 Photo:courtesy
According to the reports given by the witnesses, they claimed that the deceased who had just gotten into the cyber Cafe was browsing and before a group of armed thug came into the cyber Cafe.
This was followed by a dramatic scene dramatic scene after allegedly ordered everyone to keep quiet before they allegedly shot the man like they had been sent to kill him.
Police Report
Reports received from the police officers who toured the crime scene, they claimed that it was like these thugs were sent with a specific mission to kill the deceased.
They said this adding that despite the number of new computers along with all the people whom they would have robbed, these group of thugs didn't steal or take anything but left only after they shot the deceased despite the fact that he didn't retaliate.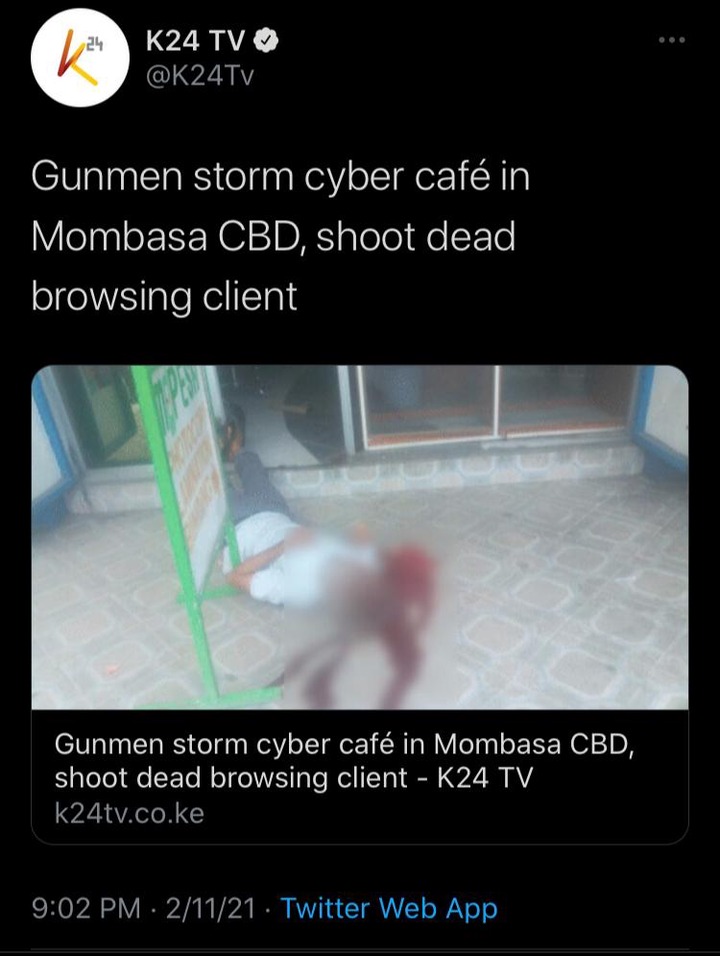 Content created and supplied by: Itsonlyme (via Opera News )