The world is full of lazy people who don't want to work and eat from their sweat. People who always have bad intentions with other people's lives and belongings. They just aim to break and attack people in their homesteads kill and rob everything. This is against the law and it's even condemned in the Bible.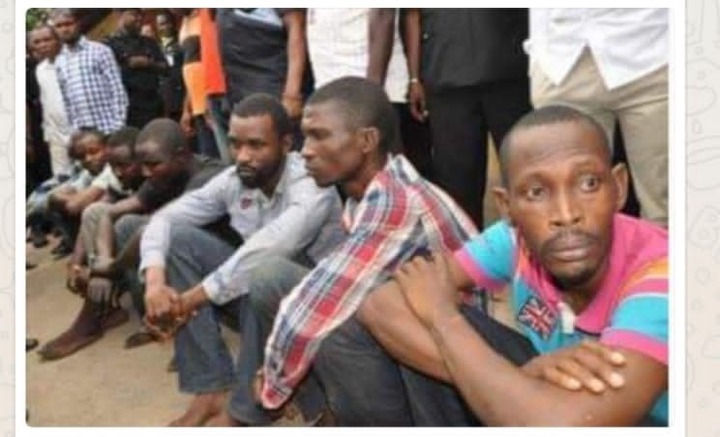 Majority of people are no longer entertaining theft and robbery to their belongings. They have 'locked' them in traditional ways. Once this is done, anyone trying to interfere with any item would face either death or any other harming act. Some would return them during the day and face that shame openly.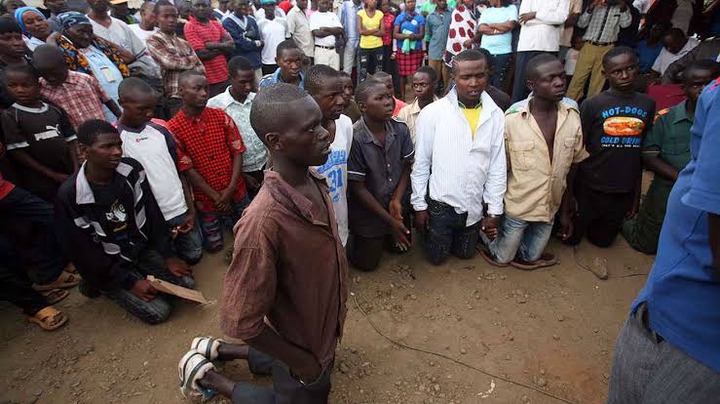 It was a shocking show in Ngiluni village,Kisasi location in Kitui county where seven gangs broke into the house at the middle of the night and stole electronics and Ksh 83,000. After stealing,these robbers were not able to escape. They stuck in the compound and started sweeping the compound till daybreak. They used the machetes and and the crude weapons they were armed with to cut tree branches which they used to sweep the compound.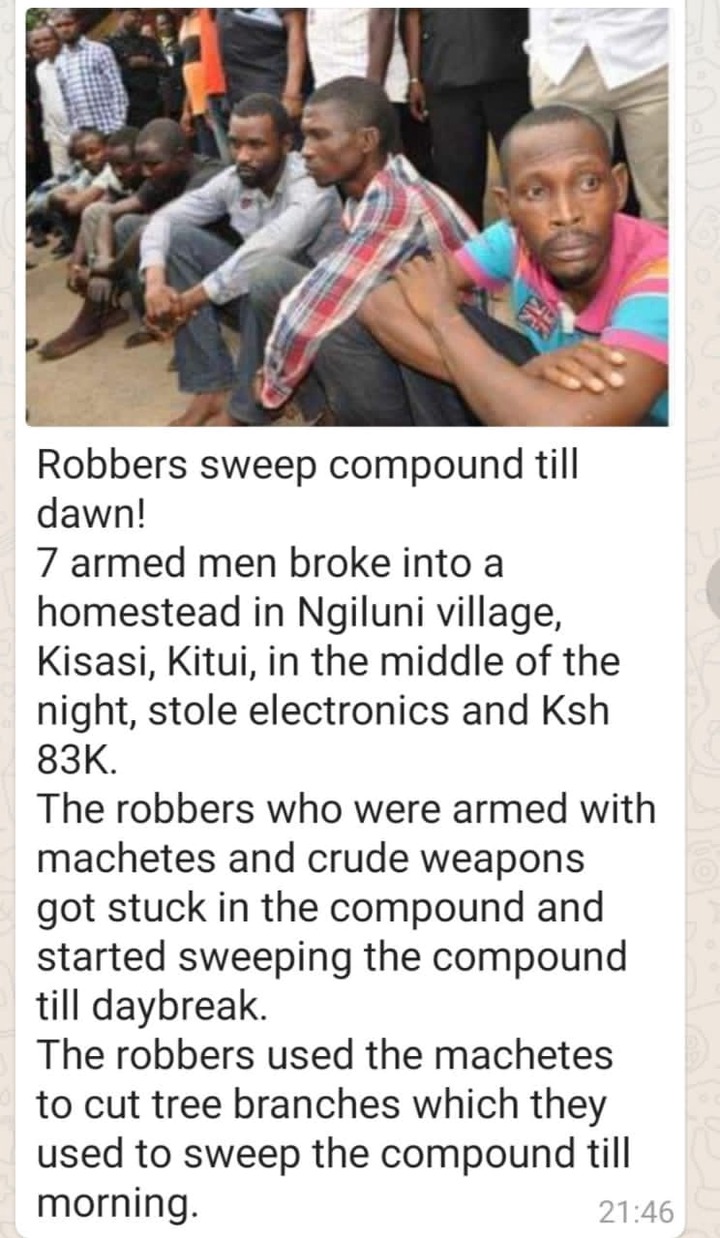 Content created and supplied by: Phalomafideh (via Opera News )