A Njoro-based man has been reportedly on Tuesday to have started his week sadly after an area police officer shot at him four times following a marital issue that would have easily been resolved between him and his wife.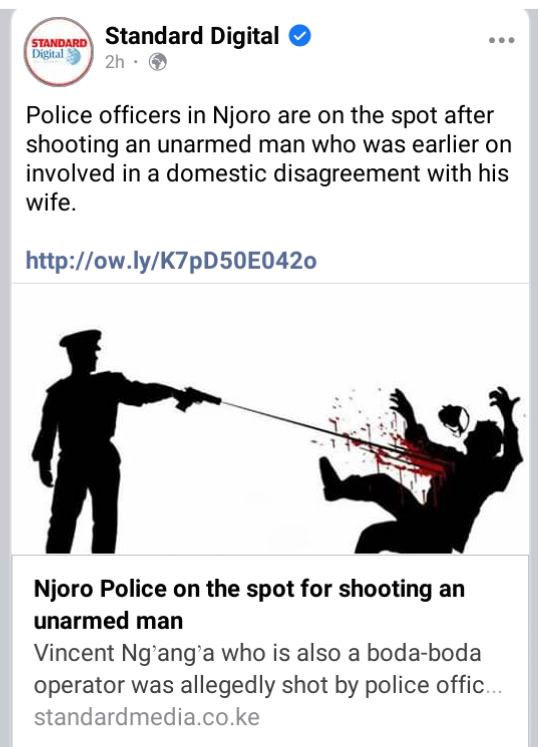 The victim, Vincent Nga'nga, 25 is currently admitted at Nakuru Level Five hospital waiting for a surgery after one bullet rendered him with severe injury on his left knee.
According to Nga'nga, his fate came after having a marital disagreement with his wife, he has made it known that he had made his wife's phone inaccessible for her and she went ahead and reported the matter to the police at Naishi Police Station, Njoro and they came looking for him.
In line with a report via The Standard, the father of three had confiscated her wife's phone after suspecting his spouse of having an affair with a politician's assistant.
Following the allegations, Nga'nga survived death by a whisk when some random men almost ran over him with a probox, three of the men weren't dressed officially while one was in full police uniform when they alighted from the car.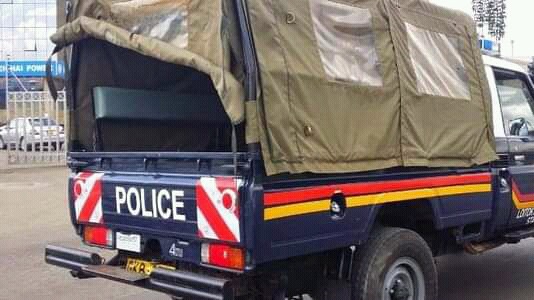 It is alleged that the unknown men had tried to get dirty with Nga'nga at his workplace until the uniformed man removed a pistol rendering Nga'nga to ran for his life, he pulled the trigger a couple of times scaring away the public and in the midst, Nga'nga was hit by one bullet on the left limb.
Meanwhile, The Commissioner incharge of Rift Valley region, George Natembeya has recently confirmed that investigations have outset with an optimism of justice.
Share your with us what you think about this.
Content created and supplied by: NEWSWIRE_KE (via Opera News )