Cases of murder and suicide have of late been on the rise since the start of Covid 19 pandemic. These cases are caused as a result of misunderstanding between both parties and the rotten society we live in. Equally corona virus has created an economy where not only people suffer but deaths are also on the rise.
Residents of Kawaha Wendani estate in Nairobi today woke up to a shock of their lives about the death of one of their neighbors. The man who has been identified as Dan and works for Kenya Defence Forces was allegedly hacked to death by the wife. Neighbors who witnessed the events said that they heard a commotion from the house late in the night and thought it was just a normal family problem they have been having. The noise increased but later stopped only to wake up in the morning and find the man in a pool of blood.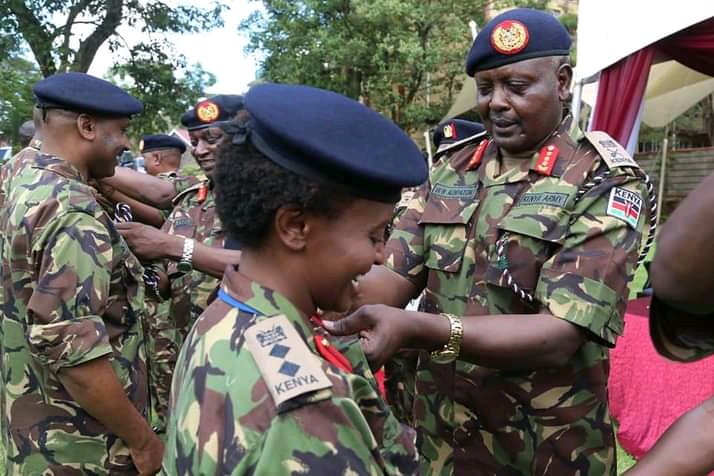 Photo courtesy; Kenya Defence Forces KDF
The body of the man has since been taken to city mortuary as police barricade the area as a crime scene. Equally the lady who did the unlawful act has seen escaped and police are doing all it can to make sure she's brought to book. Residents have been cautioned to always be extra careful when living with a toxic partner lest they face unsudden death. They have also been advised to always seek relevant help from authorities and counselors to help in solving their problems.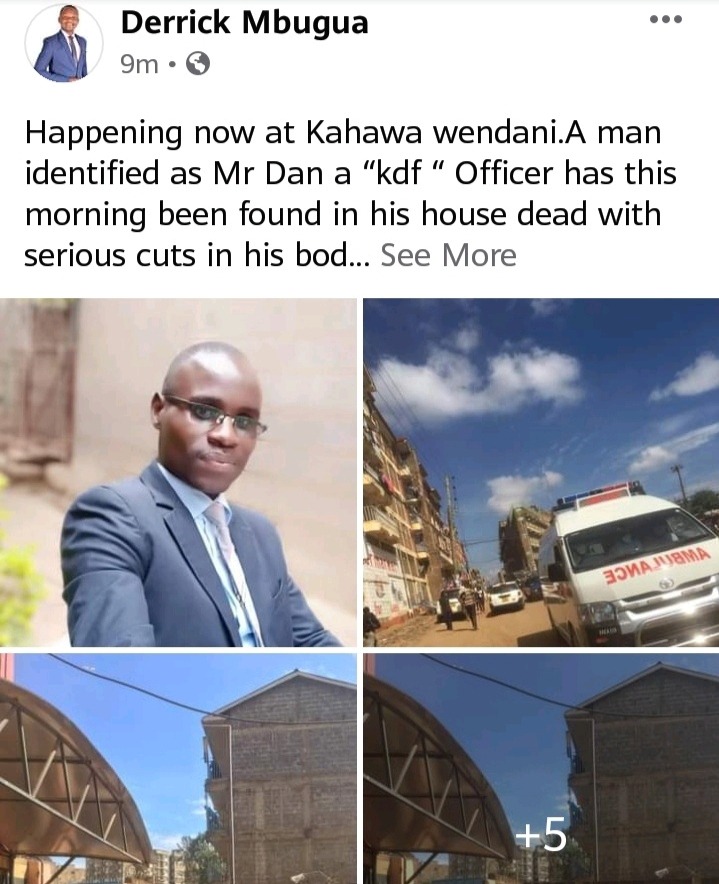 Content created and supplied by: @okinyi. (via Opera News )