There are so many places around the country that have been affected with issues of gang groups which have formed up and terrorize people, counties such as Nairobi, Mombasa and Kakameg among others.
Khwisero sub-county is in kakamega county and for sure the place has become one of dangerous places around the country as gang based deaths are so many.
There is a gang known as the 42 brothers, the gang is very dangerous as it goes around breaking into people's houses and stealing from them.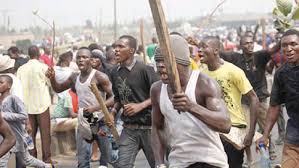 There are several people who have been attacked and killed by this famous gang whereas others have remained with permanent dissabilities as a result of being attacked by the gang.
Cases of women being raped by this gang have increased at an alarming rate as after attacking any homestead and find women there then they end up raping them.
For more news both locally and internationally all you need to do is following us.Kindly click, share and comment on this article all in all thanks in advance.
Content created and supplied by: DemaxStudios (via Opera News )