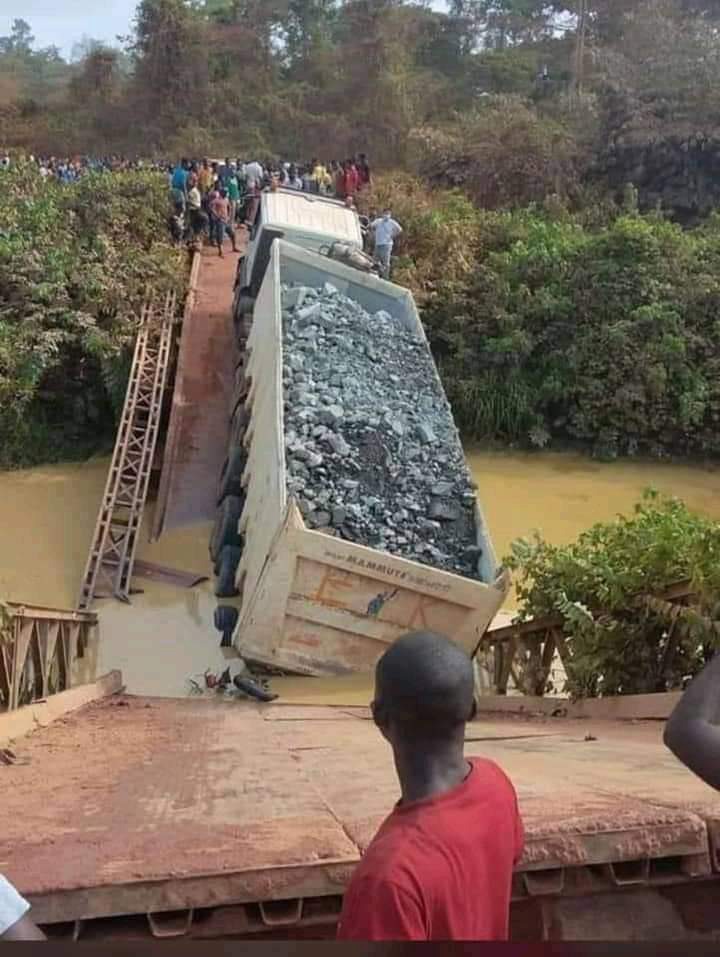 Residents of Kisumu, Nyasuna bridge in Muhoroni sub-county, are still in shock after a a famous bridge collapsed when a truck ferrying construction material was passing through.
According to sources the the bridge costed taxpayers money Ksh 15 Million shillings during the time it was being constructed then
In Photos that have been going viral across the social media the lorry that was heavily loaded toured the bridge only for it to collapse on its weight.
Residents and police officers only watched helplessly as they waited for county officials and the fire fighters to arrive at the scene.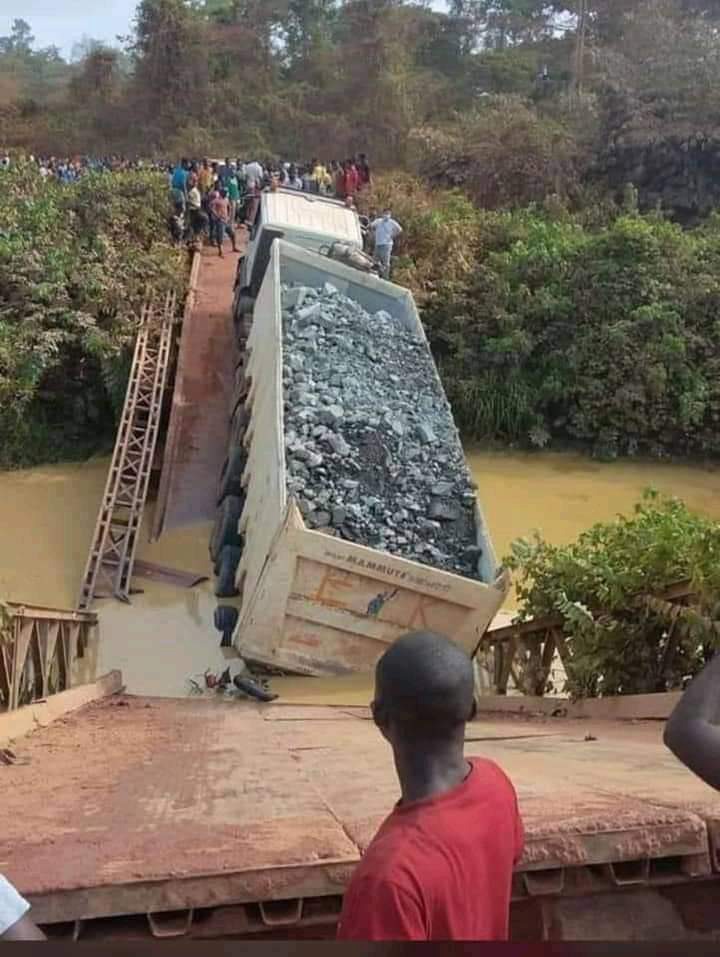 Many questions have been raised as to why the lorry decided to use the bridge, however some have concluded that it was a shoddy job from the contractor causing the collapse.
Accidents across the country have been on the rise with many of these collision being caused by drivers who were not following the set road rules.
Some of these drivers have also been driving while under the heavy influence of drugs impairing their decision making along the roads.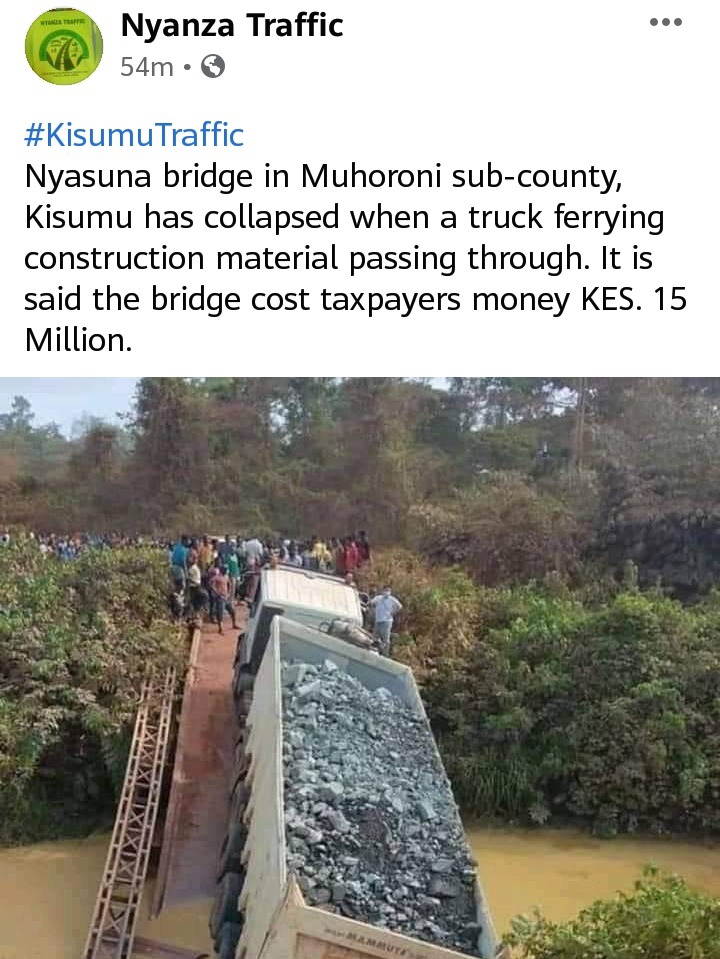 Content created and supplied by: Dimplez (via Opera News )