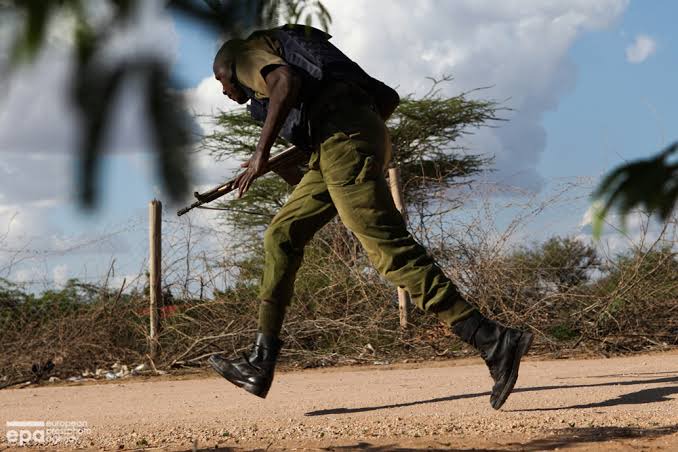 police officers at Nyamira yesterday has a scary day after a junior police officer went on a frenzy shooting at his seniors.
It was established that the young man had been scolded for misbehaving at the governor's home when all hell broke loose.
According to a police report ob no. 43/16/03/2021 at 1745hrs.
It was reported by no. 219176 C.I.Bernard Too of mobile no .07xxxxx0, the deputy sub-county CIPU commander Nyamira south that yesterday at about 1745 hrs at Nyamira Ap line.
Sources further indicate that while in the company of no. 212535 C. I Nicanor Odhiambo the CIPU sub-county commander Nyamira south and no. 220579 SGT Amani Ali while talking to no. 239688 APC Julius Mdachi over earlier differences pertaining to deployment at the governor's residence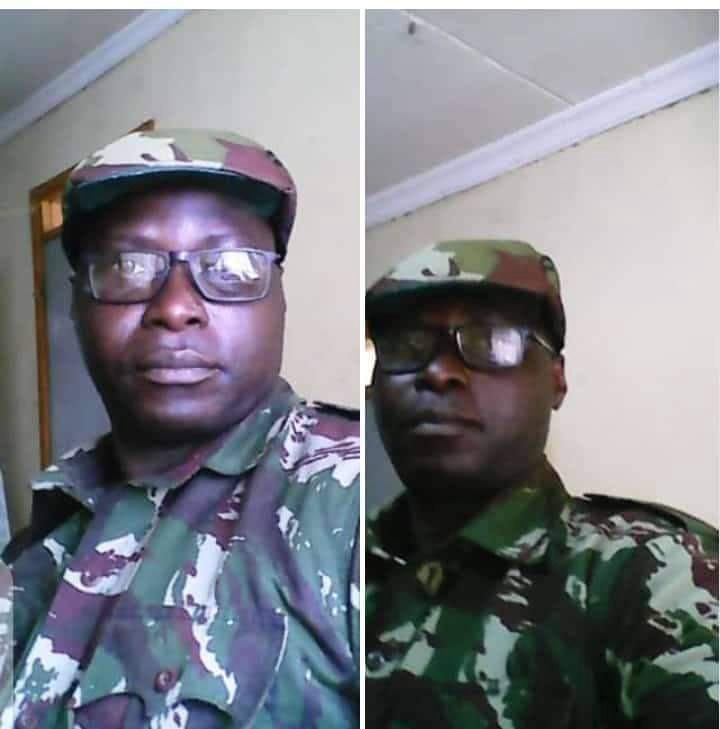 The gait officer no. 239688 APC Julius Mdachi who was armed with ak47 rifle s/no. 59013771 cocked his rifle and started shooting at his seniors
It is alleged that APC Julius Mdachi was dissatisfied with impending redeployment and was bitter about it.
During the shooting, no. 212535 C. I Nicanor Odhiambo aged 55yrs was shot on the right thigh and sustained injuries, no.220579 SGT Amani Ali aged 49 was also shot on the right thigh and the culprit shot himself on the lower chin and the bullet exited on the right jaw.
They were rushed to Nyamira county referral hospital where SGT Amani Ali and the culprit succumbed to their injuries on arrival and their bodies preserved at the facility's morgue awaiting autopsy while no. 212535 C. I Nicanor Odhiambo was attended to at the facility and later referred to Kisii teaching and referral hospital.
The scene was visited by the CCIO Nyamira, d/cpc Nyamira county, CIPU commander Nyamira, sccio nyamira south, scpc nyamira south, OCS Nyamira police station, and other officers.
The scene was processed, and documented by sci Nyamira.
Four (4) spent cartridges were recovered at the scene of crime, the ak47 rifle serial number 59013771 loaded with 26(twenty-six) rounds of 7.62mm special was recovered and kept as an exhibit.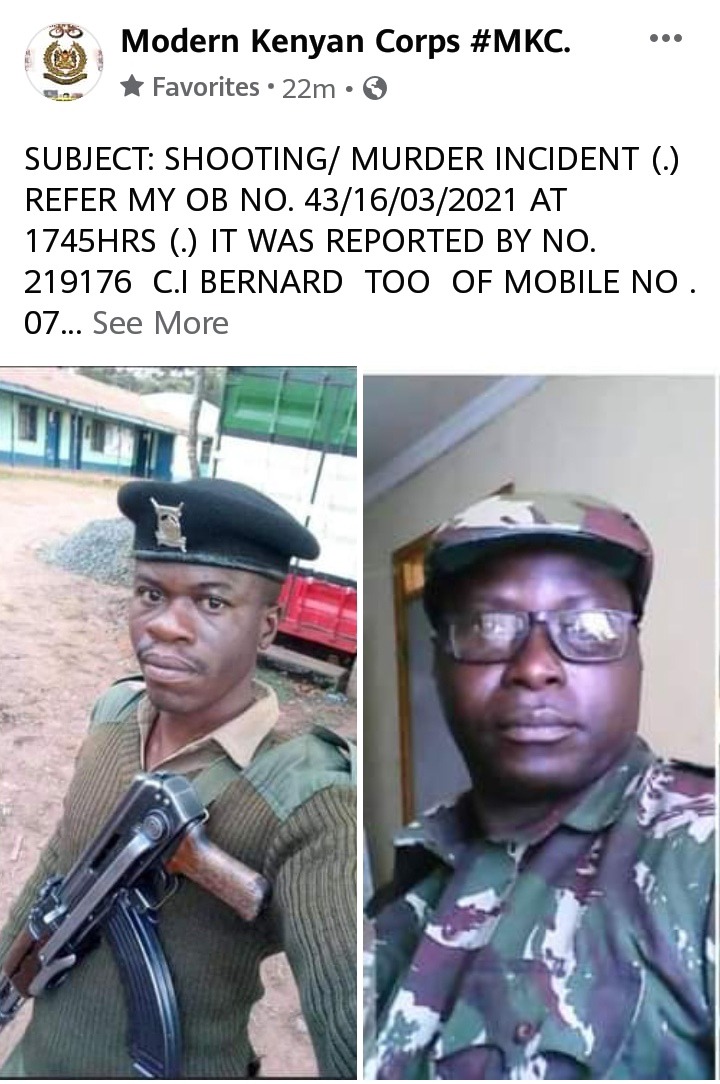 Content created and supplied by: Djrhymez (via Opera News )