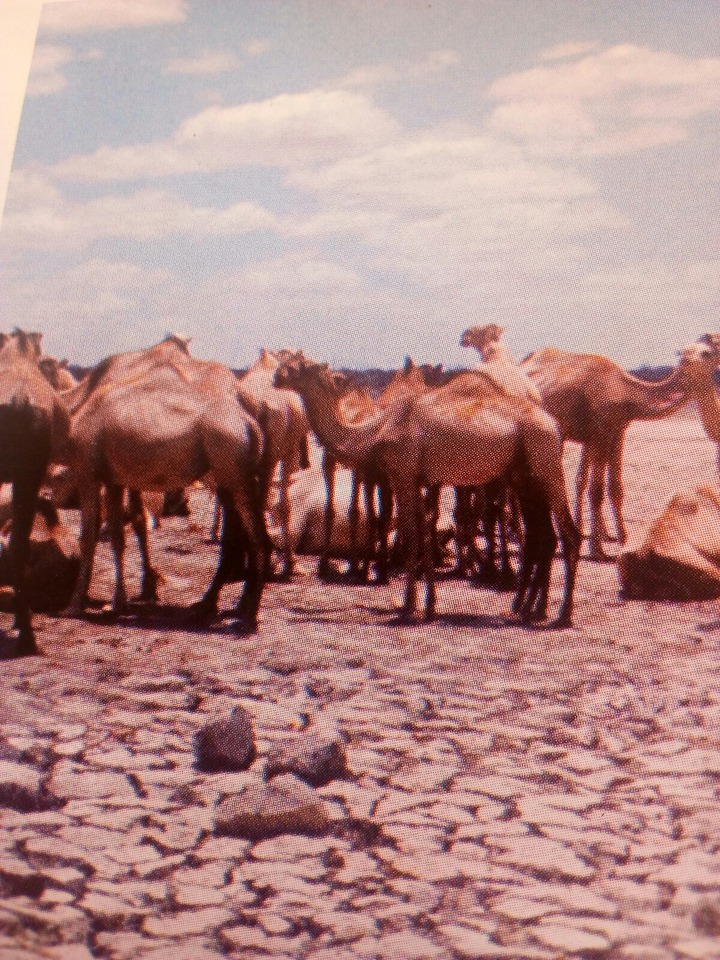 Most of Eastern Africa countries experience equatorial climate.This means that they experience high temperatures and moderate rainfall,which is received all year round or in seasons.The climate is ideal for agricultural purposes such as the growing of coffee and tea.However,recent changes in climate have led to drier conditions in the various countries.
The Climate zones of Eastern Africa are as follows:
1.Tropical wet and dry-Has two rainy seasons in a year with annual rainfall of over 1,500 mm.Average annual temperature of 26°C.
2.Semi-arid-Rainfall averages between 250 mm and 750 mm.Average annual temperatures of 28°C.
3.Arid-Has very little rainfall,averaging less than 250 mm annually.High temperatures sometimes reaching 40°C.
4.Highland/Mountain-The temperatures and rainfall vary depending on the side of the mountain.The leeward side receives less rainfall while the windward side receives more.
The image shown here is the Ogaden Desert in south-eastern Ethiopia.The northern and eastern parts of the eastern Africa region experience desert or semi-desert climate.These areas include northern Sudan,eastern Ethiopia,Eritrea,Djibouti and Somalia.Such areas experience high temperature,that often exceeds 25°C during the day,while they receive less than 500 mm of rain per year.
Content created and supplied by: [email protected] (via Opera News )