Another horrible accident this time involving a lorry that was escaping from the police today was involved in a fears chase by mobile weighbridge police pick up which later rolled several times.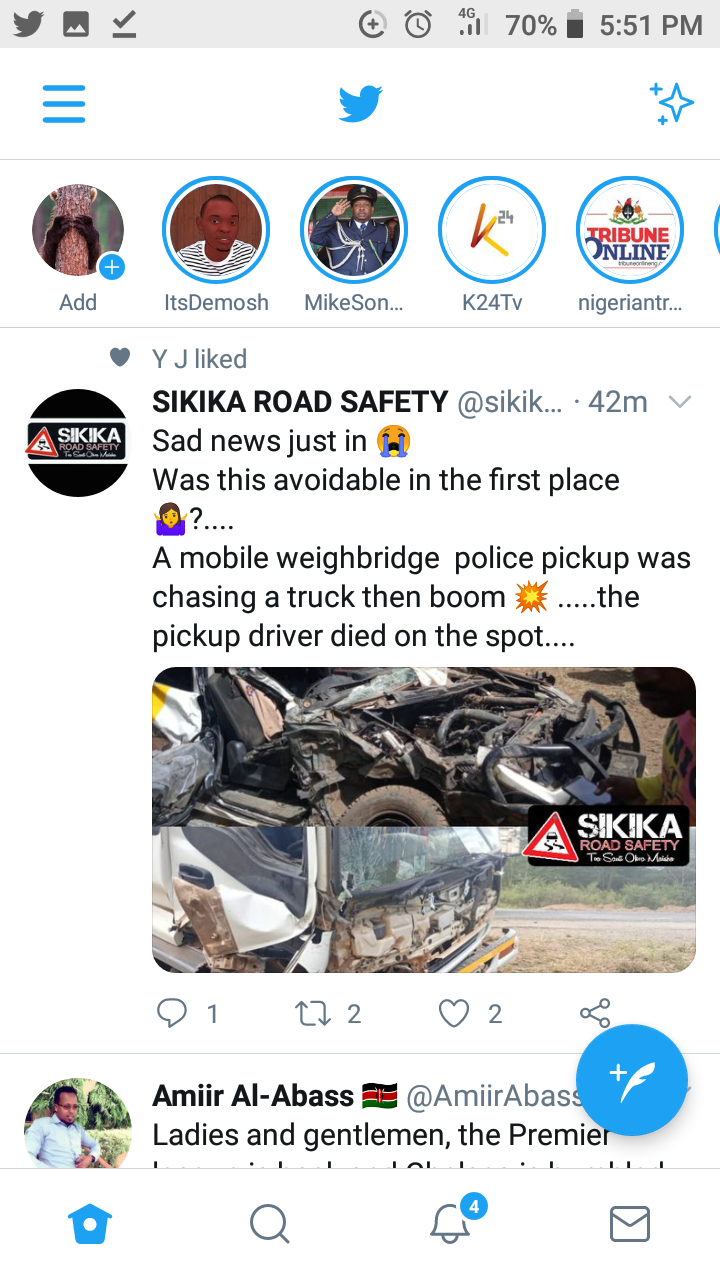 It is however not clear what may have caused the driver not to stop for a regular police Inspection It is apparent that the driver was escaping arrest and that caused the life of a police officer in the line of duty.
Onlookers rushed to the scene told reporters that the lorry was being driven at a high speed and when the pickup approached to overtake the Driver rammed the pick up sending it off the road.
As the pickup rolled several times killing the driver on the spot, it is however not clear if the driver was under influence of any potential drugs. Police rushed to the scene to rescue one of their own but It was too late.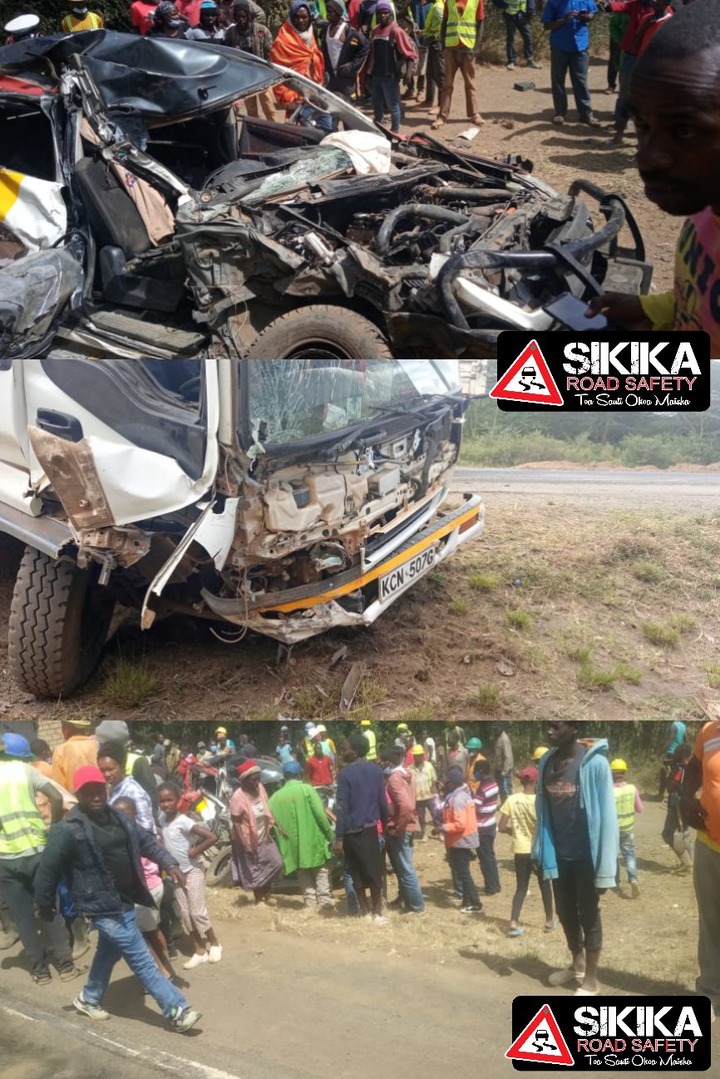 Cases of rouge drivers endangering police lives have been on the rise in various parts of the country. As our law enforcement agencies, fight to keep Kenyans safe they end up paying with their lives.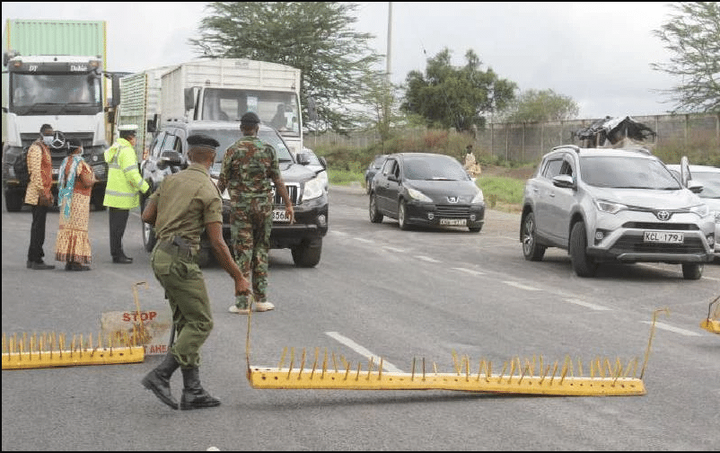 Such type of drivers should be dealt with in full accordance with the law If you have a similar story or experienced share with as in the inbox. As we fight to protect our officers on duty. Also, remember to subscribe for more news.
Content created and supplied by: Katizz (via Opera News )