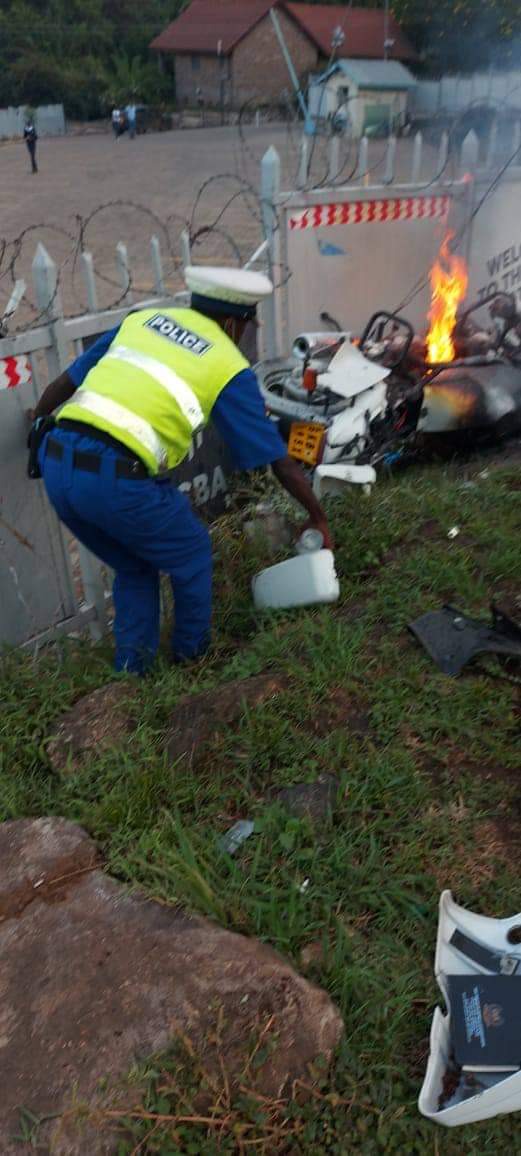 On rare incidents police officer are involved in some breath taking accident along the highways.
However most of these accidents that have occurred have either left some officers dead with other nursing some serious injuries in hospitals.
In a case reported at the Nairobi area police station, a senior officer almost lost his life during a high speed chase.
The officers is alleged to have lost control of his motorcycle where he sustained some serious injuries.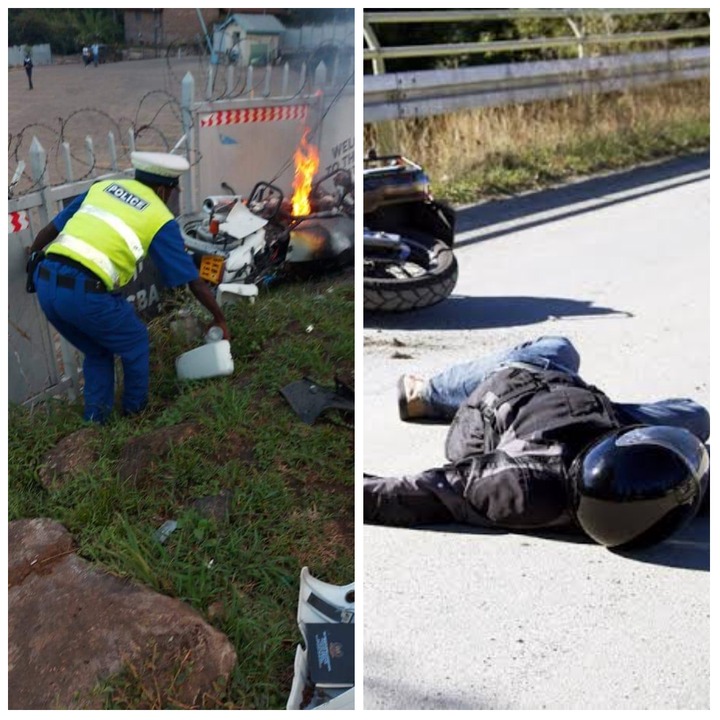 Police Info
The incident occured on 13/2/2021 at around 6.00 pm a long upperhill road near NTSA offices, the accident involved a motorcycle Gk B 195 x Yamaha attached to dci headquarters mazingira riden by no.84332 senior sergeant Joseph Immanuel kalasinga.
The said motorcycle was heading towards kenyatta national hospital direction when the rider lost control after hitting a pothole where by landed on ncba bank perimeter fence.
This resulted to bad accident as the officer sustained serious head injuries and fracture on both hands.
He was rushed to kenyatta national hospital for treatment. scene visited and documented. the motor cycle was towed to station yard while completely burnt.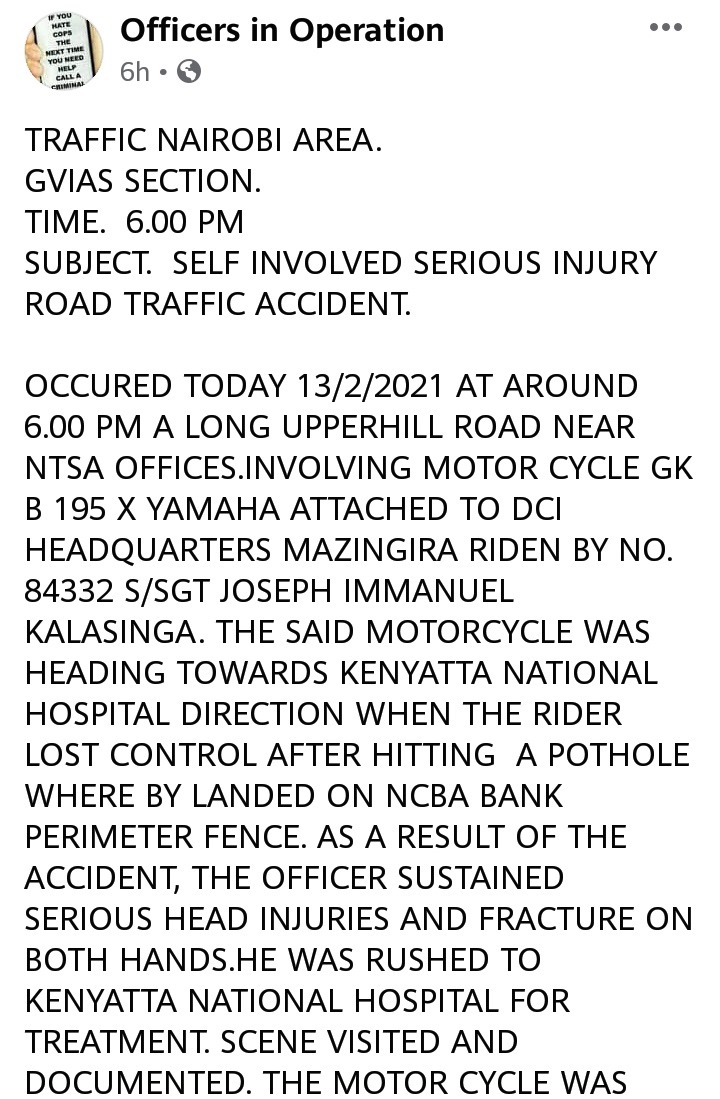 Content created and supplied by: AngelNewz (via Opera News )