We all know that mothers are good people and always wish the best for their children whether it is a boy or a girl. This is because every parent always has hope that in future his or her child will help in many ways and that is why they struggle bringing them up.
However, some parents always have some wierd wishes towards their children which later affects them in one or the other ways. Wierd wishes are like wishing your child to be a thief when he or she grows up or a terrorist and many other reasons.
A facebook user by the name Julia Kamau caught the eye of Killer cop hesy wa dandora after she posted the picture of her son, asking it anyone has a link with the alshabaab so that they can train his son for hidden reasons which she did not state.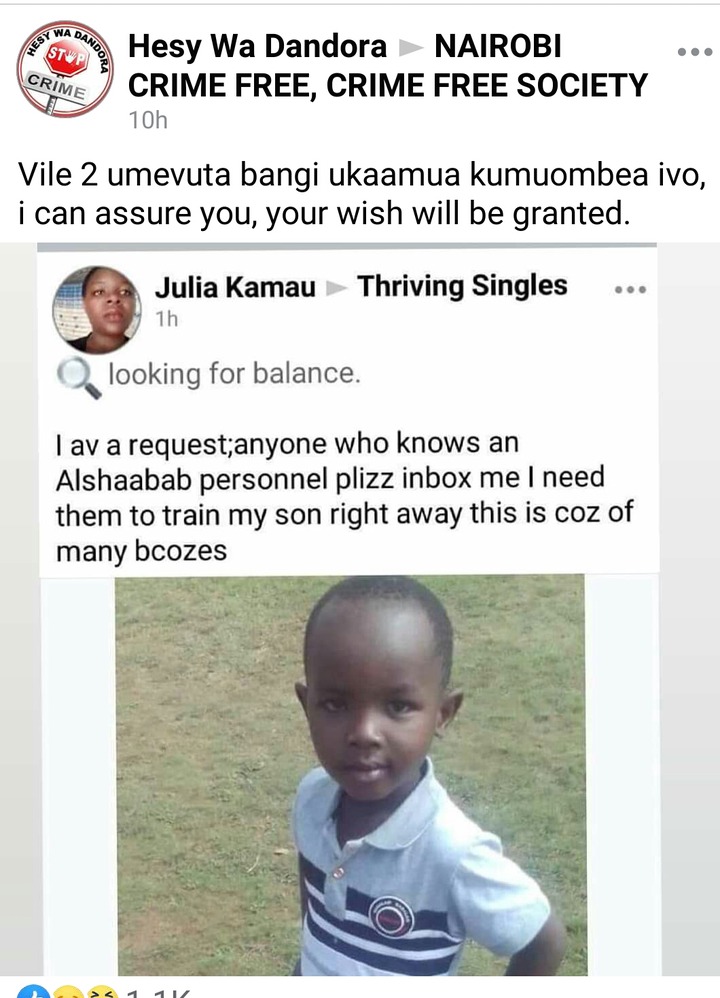 (Photo| courtesy)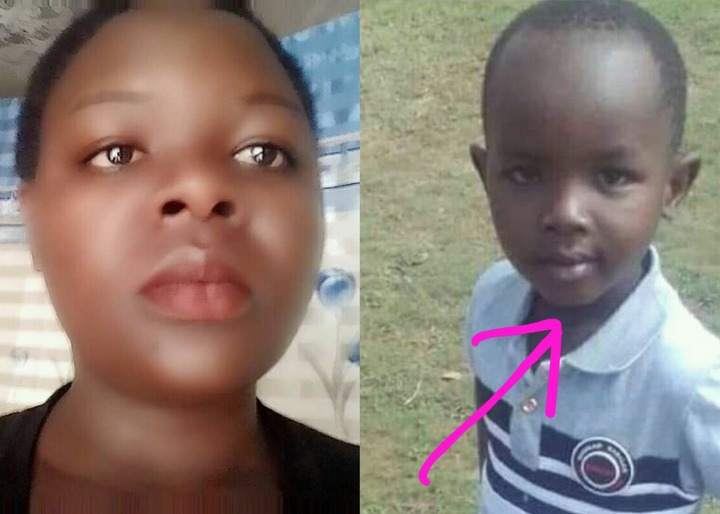 (Photo| courtesy)
Hesy reacted to it saying that what she is asking for will finally come true the way she wants.
Content created and supplied by: Obedee (via Opera News )