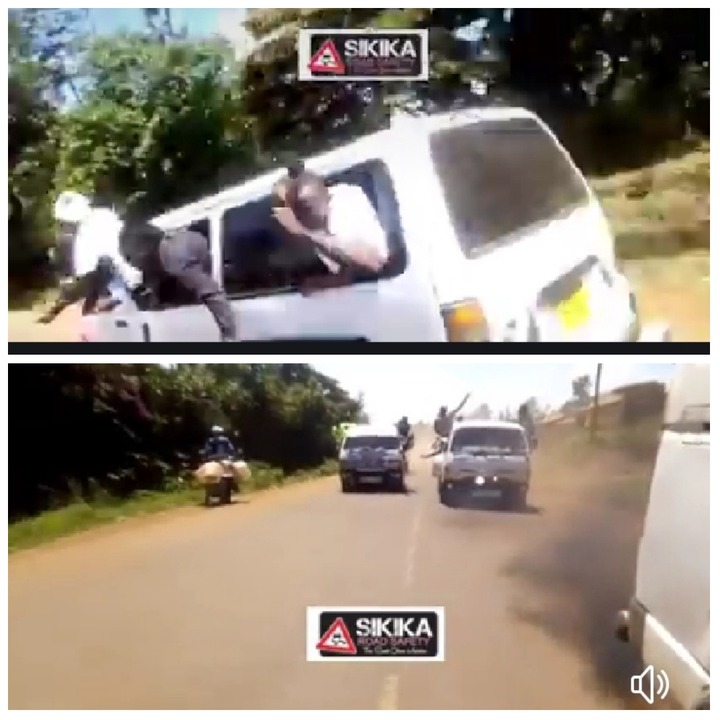 In a viral video uploaded by Sikika road safety page, atleast five rogue matatu drivers were recorded seriously risking lives along a busy highway.
According to sources the ground that was headed for burial of one of the young boy risked it all during thr your boys send off.
The video shows the rogue driver overlapping dangerously with the vehicles swaying from every side of the road with some young men hanging out dangerously.
Police officers have been called to tame these rogue road users before things turn south.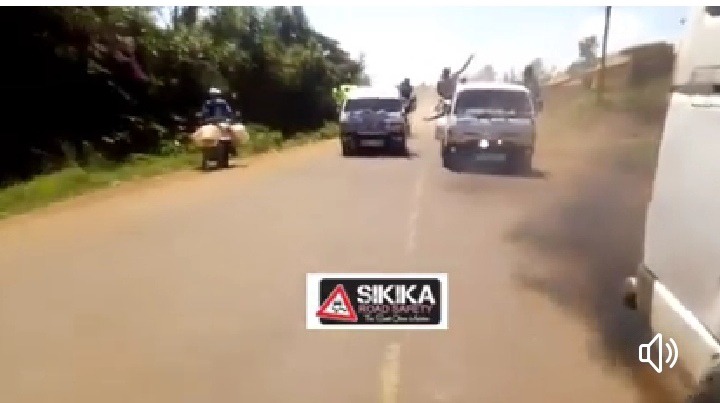 Accidents
In the past few days kenyans have waking up to scary news of loved ones having lost their lives in some bizarre road accidents.
A majority of these horrifying accident have occurred as a result of some ruthlessly road users who gave a deaf ear to set guidelines.
. Matatu driver in the country are well identified as some rogue road users who never take other motorists serious.
Reactions
Netizens across the country havw called for all the relevant authorities to intervene and make sure such drivers and the vehicles are kept off the road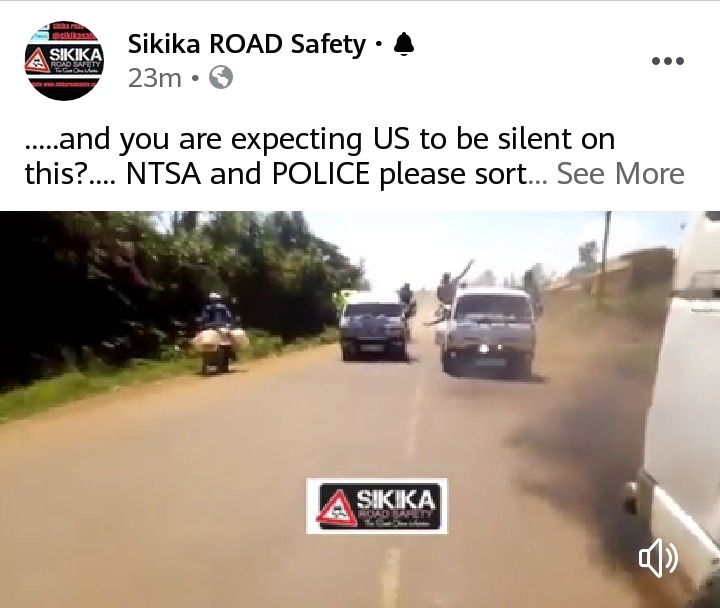 Content created and supplied by: Uplands (via Opera News )