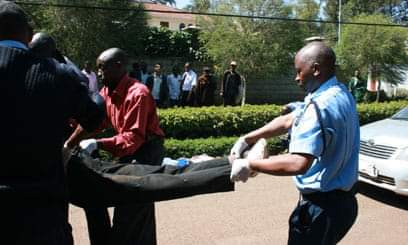 SAD NEWS; University student, Dominic Alamba, killed in police cells by fellow inmates at Parklands Police Station after a heated argument that resulted into a bloody brawl. Sources revealed that Alamba, 22, was arrested on Friday night at Figtree, Ngara, for drinking past curfew hours and booked at Parklands.
According to an eyewitness, the second year Chemical engineering student was forced to eat a bucket full of food remains by fellow inmates after he declined to eat his one plate portion. They accused the student of being boisterous since he was in University and from a well up family.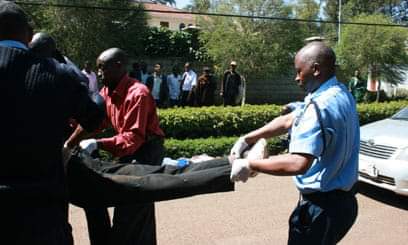 "We know you very well Mommy boys, cells were made for men not animals. Hapa unaacha hio maringo yenyu ya dynasties kwa OB, ukiingia ndani unapatana na mahustler wana suffer", one of the key suspects was quoted saying before the inmates rained on him with kicks and blows.
Preliminary examination showed that Alamba may have succumbed from internal breeding after he suffered severe head injuries. The body was moved to City Mortuary awaiting postmortem by government pathologist on Monday.
Content created and supplied by: Stimaya (via Opera News )