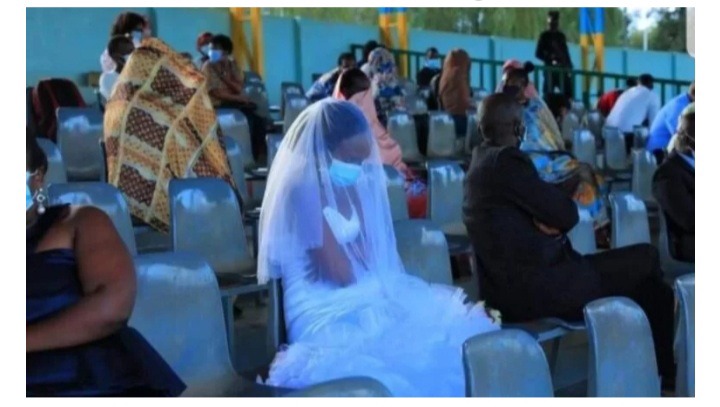 A wedding day is meant to be the most happiest day of ones life, however, it was not the same for two couples in Rwanda who had to spend a night in cold after Kigali Police officer arrested them and frogmarched them at a nearby stadium where they spent the entire night.
Just a few minutes before the wedding could come to an end, the police stormed the wedding venue arresting the couple, the witnesses and the man of God who was presiding the marriage ceremony.
According to the police, the couples and members who acted as the witness were arrested for flouting Covid-19nmeasures that were put in place by the non-nonsense President Paul Kagame.
The punishment for the action was for the couple to spend the entire night at the football pitch wit no bedding's to cover them. Funny enough, no one was allowed to even take a nap.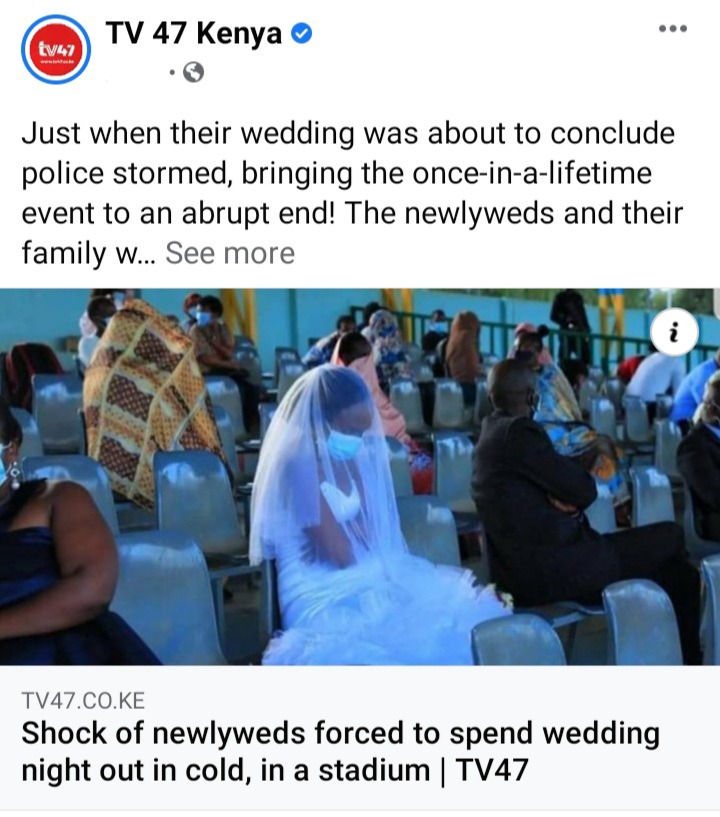 Frustrated bride could not hold her tears as the day met to be her most happiest night of her turned to be the most devastating and humiliating experience of her life.
According to Rwanda government, public gathering such as wedding is supposed to have an attendance of 20 people and no reception or any kind of merry ceremony is allowed.
According to Rwanda police boss, they took the action against the couples to send a warning to others who may be thinking of going contrary to the measures meant to curb Covid-19 virus in a country that remains locked down.
Content created and supplied by: P~M~K (via Opera News )