Naagin Season 3 Monday (21st) Dec 2020 Episode 55
Mahir gets shattered with Bela's half truth. The Episode starts with Vyom asking his vultures clan to enjoy the feast. Juhi laughs and asks if he is joking with Naagrani. Vyom asks vultures to attack her and tells that naagin's blood is very sweet. Juhi asks Vyom to stop them and says you love me. Vyom calls her mad girl and says if ever Naagin and vulture love each other. He says I trapped you for Naagmani and asks the vultures to kill her. Juhi shouts for help.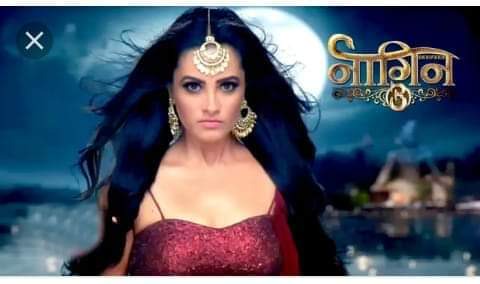 Manir is in is room battling with the truth and recalls Vikrant telling him that he was staying in his house as Yuvi, and that Yuvi is actually dead. Vish telling him that Bela knows that Yuvi is dead. He thinks of his moments with Bela and gets teary eyes. He takes out his anger and breaks the things in the room. He recalls seeing Yuvi/Vikrant with Bela. He closes the windows. 
Song plays…thukrake mera pyaar……..
He thinks Bela always betrayed her and keep him in dark. You never answered me rightly and played with me like a toy. He says I always agree to your sayings without any questions, but not anymore. I want to know the truth and you will tell me. He recalls asking Vikrant and Vish to tell the truth. Vikrant agrees to tell him, but Vish stops him. Mahir shouts asking Vikrant to tell. Vish tells Vikrant that Bela will tell and you don't have the right to say. Vikrant tells Mahir that he don't want to fight with him and tells that you don't know what I can do, and asks him to go and ask Bela. Vish asks Mahir not to tell anyone at home. Mahir says Bela will tell me everything looking in my eyes. Fb ends. Mahir thinks Bela lied to me and betrayed me, but not anymore. He thinks I will not tolerate anymore, and asks where the hell are you? Bela comes to save Juhi. Vyom says you came again and tells that nobody can snatched food from us, the vultures. Bela asks Juhi not to worry and changed her avatar as a vulture and leave from there. Juhi says ok, becomes a vulture and escapes. Vyom says what will happen with you Bela.
Bela also becomes a vulture and escapes. Vyom thinks where did she go and becomes a vulture himself. They come out of the vultures cave. Juhi tells Bela that Vyom is coming. Bela tries to switch off her phone and picks Mahir's call mistakenly. Mahir asks her to say something. The call is still connected. Bela tries to hide from Vyom. Mahir understands that the call is picked by mistake and thinks to trace the location and calls someone. Bela and Juhi come near the crematorium ground. Juhi repents for trusting Vyom and blames herself. Bela asks where is Naagmani and asks her not to worry about the happenings. Juhi tells her that Vyom took Naagmani from her hands and then she doesn't know where it vanished. Vyom sees Bela and Juhi and thinks to kill them there itself. Bela drops her phone by mistake while trying to escape from Vyom. Vyom follows them. Mahir reaches the location and thinks what Bela was doing in this crematorium ground, and threw her phone here. Juhi tells Bela that the valley is there. They come to the cliff. Bela asks Juhi if she trust her and asks her to become vulture and then human. They fly and land on the ground. Vyom looks on standing at the cliff.
Bela hugs Juhi and says we have to think where Vyom can hide the Naagmani. She says she will make everything fine. Juhi sees Mahir and gets tensed. Bela asks what happened? Mahir calls Bela and comes infront of them. He asks what the hell is this and asks Bela to tell him everything. Juhi tries to say, but Mahir asks Bela to tell the truth. Bela comes to him and shows her snaky eyes. Naagin song plays…..She bites him on his neck. Mahir falls down. Juhi shouts no. She asks what you have done. Bela asks her not to come front. She picks Mahir. Juhi asks what are you doing ? Bela asks her to see his eyes carefully and takes out Naagmani from his pocket. Juhi asks if Mahir have hidden Naagmani in him. Mahir becomes Vyom. Juhi says Vyom. Bela says she comes to know that he is not Mahir when she looked in his eyes. Mahir can't have any hatred for anyone, although he might get upset. A fb is shown, Bela looks in his eyes and sees Vyom in him and finds Naagmani inside his chest. She bites him and gets the Naagmani. She tells that this Vulture had swallowed the Naagmani and that's why we were not getting it. Juhi says he can't change the avatar. Bela says when he swallowed it, he got special powers, but his eyes told all. Juhi says she will kill him. Bela asks her not to kill him and tells that Vyom's clan will kill him as Vultures are not faithful to its clan. Vyom calls Juhi and says I love you too. Juhi says I am your love and we both love each other. She says you didn't think when you left me with them, now you will become their feast. She asks Bela to come. The vultures fly over Vyom.
Vish and Vikrant are walking in the jungle. Vish asks Vikrant not to stare at her and asks her not to show his back. She says you told Mahir about bela as you want him to hate her. Vikrant says the reason is not Bela, but me. He says I can't bear Mahir. Vish says he is a good man. Vikrant says he is too good and shields Ruhi, and says he is very good and I think why I couldn't become good like him even after so many years. He says may be that's why Ruhi left me and liked Mahir. He asks if she is happy to get the answer. He says lets go and search Ruhi. Vish says I don't like honest guys like Bela. Vikrant asks her to come. Vish asks if he smiled. Vikrant asks her to come. Bela tells Juhi that she has hidden Naagmani in the haveli for few days and says it was stolen before also. She says both Naagmani and Naagrani are safe. Juhi says you are doing wrong even now and gave your place to me. She asks her not to make her Naagrani and says I did that on Vyom's saying. Bela asks what magic did he do? juhi says I don't know, when I gained consciousness, he told me that you tried to kill me. Bela says our enemy is not here now. Juhi says I don't want to become Naagrani now and says you had only said that one mistake is allowed. She makes her sit and closes her eyes. Snakes appear beside Bela.
Juhi announces that she is returning the crown to the real owner Naagrani Ruhi. She makes Bela wear the crown. Vish and Vikrant come there and see Bela wearing Naagrani crown. They smile and bend down their heads infront of Bela. Bela asks are you both fine? Vikrant says yes, we are fine. Vish says Mahir…Bela asks what happened to him. Vish says Mahir came to haveli after you left. Bela asks did you tell him everything and gets worried. Mahir is still searching Bela and thinks her phone was in crematorium ground. Today she has to answer me. Vish tells Bela that they had to tell him that you knew about Yuvi's death. She says we didn't tell him even when he asked about you. Vikrant says it is your right to tell you. Bela says everything is finished, after whatever I have done with his brother. Juhi asks why are you cursing yourself. Bela says I was scared of losing him by telling the truth and that's why never told him. She says I thought he will leave me and I will lose him.
Vish says Mahir loves you. Bela says I have killed his loved ones, and he will never forgive me knowing what I have done along with you, that I came infront of Yuvi so our marriage talks initiated and then you have killed Yuvi in jungle. She says how to tell him that I knew that Yuvi will not come on mandap for our marriage and says how he will feel when he comes to know that we both killed Rehaan together, you had killed Karan and I had killed Daksh. She says Mahir will never forgive me, as I was blinded by the revenge, I just remembered what those guys had done with me that night, I didn't show sympathy on them, my aim was to take revenge. She says I made his house mourn and troubled them. I gave them pain and asks Vish to tell if she left anyone. Mahir comes and says yes….It seems he heard everything. Mahir is shocked and asks why did you leave me? you would have killed me, your revenge would have been complete. Bela says you didn't hear me fully. Mahir says it was enough to hate you whatever I heard. Bela walks towards him. Mahir asks her to go far and says you don't deserve to come near me. He goes out. Bela walks following him. Vish tries to stop him. Vikrant stops her.
Bela asks Mahir to stop and says please listen to me once. Mahir asks her to be quiet and says you had killed my brother, you want me to hear a murderer. Bela says you have heard only half truth and says I had a reason to kill him and asks him to listen. She says nobody hates anyone or take revenge without any reason, and says you have to listen. Mahir says you have no reason to kill my brother and family. Bela says I have a reason and says whatever happened with me that night. Mahir says you have killed my brother and says you are a liar. He says you told truth once when you said that you hate me. Bela says I have a misunderstanding then? Mahir says you hate me and my family even now and says I loved a girl who had killed my brother and asks her to kill him. Bela says no. She asks him to hear her story. Mahir says your story is in two parts, when Bela Sharma marries me in one part and kills my brother in another part.
Bela asks him to listen. Mahir says I don't want to see your face and brushes her hand off. She falls down the slope. Mahir goes to his car and cries. Bela falls down. A man comes to Bela and gives his hand. Bela says I know that you will return and will not leave me alone. She is shocked to see someone else. Mahir comes back to the place where he left Bela and calls her. Vish, Vikrant and Juhi come there and see Mahir. Juhi asks where is Bela? Mahir says he didn't know. Vish says she came behind you. Mahir says I didn't know and says she was a betrayal.
Mahir says it is good to kill anyone then escape to hide her face. Juhi says my sister is not like that. Mahir says I know after whatever she has done. He says she had killed my brother. Vikrant asks him to listen. Mahir says I want to do the same with you and says I am seeing you all and understood what you all have done with me. She asks Juhi to tell Bela that he will bring her back in his life to punish her, and says once he finds Bela, he will send them all to jail. He tells Vikrant that he will find out about his illusions, and avatar changing thing. He tells Vish that she has a list of crimes to her credit, of Yuvi and Rehaan's murders and says I know you have killed mukti. Vish says you are not understanding. Mahir says I don't have any proofs now, but will have it soon. He says I don't know from where Bela's sister came among the imposters. Vikrant says you are blaming Bela and didn't give her a chance to prove her point. Mahir says yes, and I will not give you all a chance, all are imposters and I want to do the same with Bela what she has done with my brother. Vikrant warns him and says if you do anything with Bela then? Mahir asks who are you to tell me. Vikrant asks do you know who am I? Mahir pushes him. Vikrant says I am Bela's first love. Bela asks the men taking her to leave her. Man asks his men to put bel patra on her. They put bel patra/Beetal leaves before she turns into snake. Vikrant says whatever Bela did was because of me as she thought…Mahir asks him to shut up and says nobody will say. He tells Vish that she acted to be Bela's enemy and then killed his family. He says I will not come in anyone's talks. He goes.
Vish asks Vikrant to leave all this and says we have to search Bela. Juhi asks them to go to other side of Jungle. Vish and Vikrant are searching at other side. Vikrant says who does like this, she took Mahir's words on heart. Vish says those who are in love do this often, and says one does what he don't do in love. Vikrant says may be you are right. Vish says you are thinking me right for the first time. Vikrant says I am also doing this. Vish says we couldn't search her. Vikrant says our Naag shakti is not working. Vish says if she is kidnapped. Mahir comes to the Police station. Constable says we can't help you before 36 hours of a complaint, but someone can help. They see a lady coming in car, Constable tells her that her work will be done. Mahir asks Constable to tell who can help him. Constable says the man is Apharan expert, he was an ex police officer, but now he is not of any servant. He tells that he is there.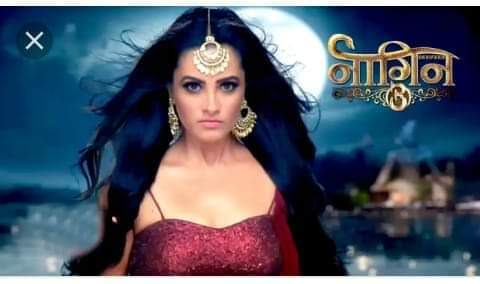 Precap:
The Apharan Expert saves Bela and tells her that her husband is strange to give him the price he asked, but was not willing to see her face. Bela is shocked.
Please like and share.
Content created and supplied by: [email protected] (via Opera News )
Opera News is a free to use platform and the views and opinions expressed herein are solely those of the author and do not represent, reflect or express the views of Opera News. Any/all written content and images displayed are provided by the blogger/author, appear herein as submitted by the blogger/author and are unedited by Opera News. Opera News does not consent to nor does it condone the posting of any content that violates the rights (including the copyrights) of any third party, nor content that may malign, inter alia, any religion, ethnic group, organization, gender, company, or individual. Opera News furthermore does not condone the use of our platform for the purposes encouraging/endorsing hate speech, violation of human rights and/or utterances of a defamatory nature. If the content contained herein violates any of your rights, including those of copyright, and/or violates any the above mentioned factors, you are requested to immediately notify us using via the following email address operanews-external(at)opera.com and/or report the article using the available reporting functionality built into our Platform See More