A 52-year-old man, one Mr Christon Shipiti is reportedly arrested after he furiously attacked a class 8 pupil aged 17 inflicting him with serious injuries to nurse.
After the attack it's reportedly claimed the 17-year-old boy, a Chamengo Primary School pupil was later rushed for treatment at one Vihiga Hospital where he was reported dead suspectedly due to the severity of the injuries inflicted to him by the suspect.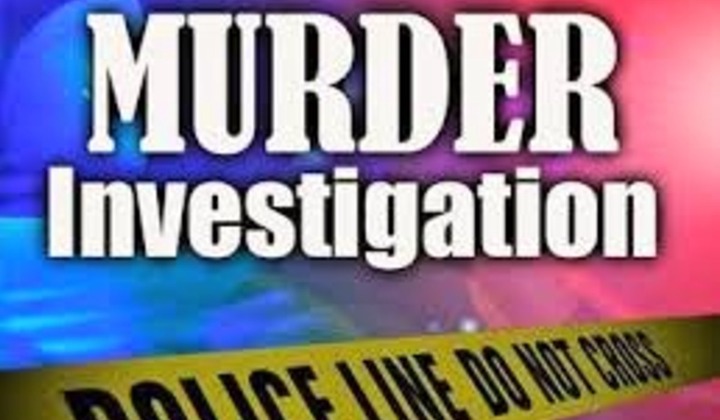 According to the DCI report, it's reportedly claimed that the deceased fell victim after Mr Christon suspected he was having an affair with his 13-year-old daughter which lead to the blows and kicks .
The DCI went on further reportedly claiming the victim's legs ,cheeks ,forehead and the upper lip were the most affected parts while the suspect remains in custody as the body awaits autopsy for further investigation.
The incident left many jaws down while illiciting a mixed reactions including the following in screenshots;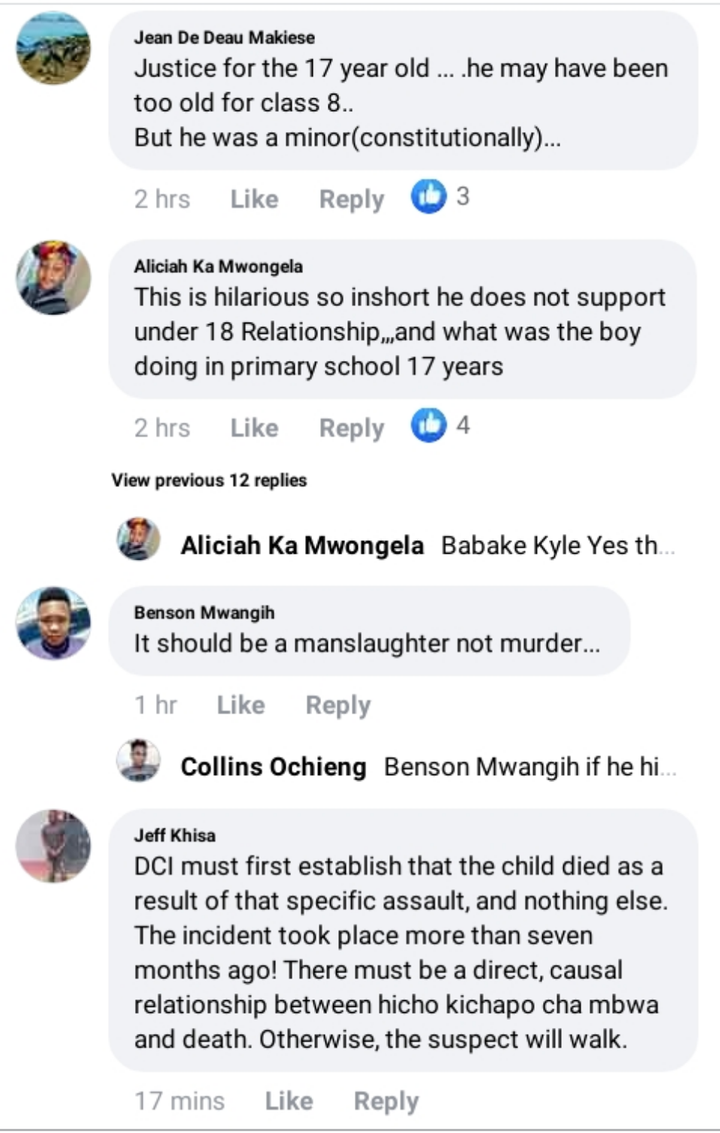 What do you think about this situation? Do you think children dating can make you beat life out of a child?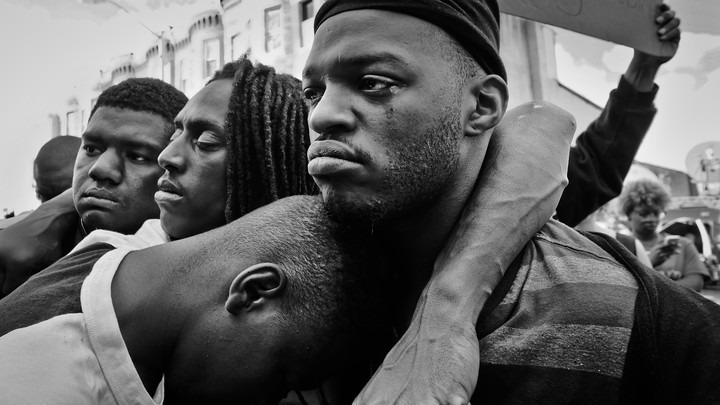 #Rip
(Source|Facebook|DCI)
Content created and supplied by: Madexposa.com (via Opera News )