While predicting whether or not your windscreen needs to be replaced can be challenging, many car owners deliberately ignore the obvious signs. This article focuses on the signs, tips, or clues that will help you determine whether you need to change your car windscreen.
Signs that your car' s windscreen needs to be replaced
1. When you' re not sure if your view through the windscreen is clear.
This is by far one of the most important indicators that it' s past time to repair your windshield. When you start to doubt your windshield' s integrity, particularly when it comes to a blurred and obstructed view of the road and immediate surroundings, it' s time to replace it.
This distortion and obstruction of vision may be due to chips and cracks appearing on your windshield as a result of the windscreen' s frequent contact with debris and sharp objects as we drive. When these cracks become noticeable enough to distort or block your vision, a new windshield is required.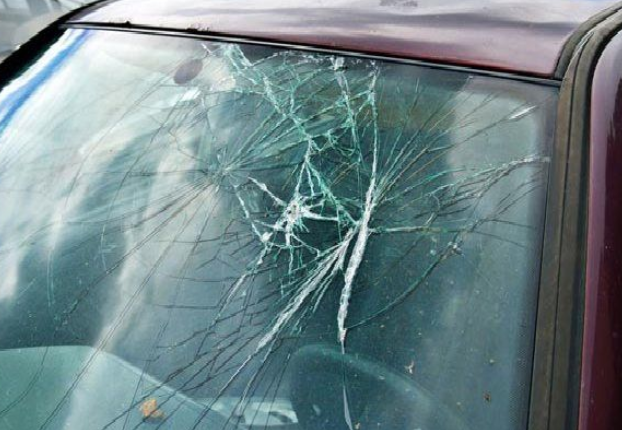 2. When a crack in the road obstructs the driver' s view.
A few patches can be sufficient to address some cracks and chips on a windscreen on occasion. However, any damage or fracture, no matter how slight, found in the driver' s line of sight or in any other vital field of vision should not be fixed and should be replaced entirely.
When determining whether to fix or replace, the location of the damage is important. Repairs performed in the driver' s line of sight are dangerous because the vision could be distorted. It' s also a safe idea to stop fixing cracks and chips along the edges of your windshield. Repairs to these areas can weaken the windscreen as a whole.
If the driver' s side of the windscreen is cracked, please repair it right away.
3. When there is a lot of damage on a windshield
One to three cracks or chips in the windscreen can be repaired if they aren' t near the screen' s edges or in the driver' s line of sight. When the windshield is seriously damaged (more than three is considered excessive), it is not advisable to patch it; instead, a new windshield is the best choice.
A windscreen that has several cracks and damage points, regardless of size, should be replaced rather than repaired. Repairing the screen on a regular basis would degrade it to the point that it might shatter without warning.
4. When a white haze begins to appear on the windshield' s edges
All windscreens are often coated with a specially treated plastic known as Polyvinyl Butyral (PVB). In the case of a high- impact frontal collision or accident, this prevents the windscreen from breaking into many parts. This material absorbs a significant portion of the impact force and deforms on impact, shielding the glass from excessive impact energy. The implication is that the drivers of such cars are shielded from broken glasses, which can cause serious deep cuts and other injuries.
As a result, when white hazes appear around the edges of the windshield, it' s a sure sign that the special plastic is starting to break from the glass. This is highly dangerous for you and other passengers in the car. In the event that the PVB separates from the windscreen, multiple small pieces of glass may fall onto you and your fellow passengers.
The presence of white hazes on your windshield can never be ignored. It could turn out to be something much more dangerous than you could have expected
. 5. When a portion of a windshield is broken or missing
Despite the fact that this is a very clear sign, it is surprising to learn that many car owners ignore it or try to find their own solutions. Tapes may be used to repair missing pieces of a windshield, for example.
Aside from providing protection, a windscreen often aids in the maintenance of your vehicle' s frame. When missing parts on a broken car windscreen are found, immediate windshield replacement is necessary, and failure to do so could result in damage to your vehicle' s frame.
6. If the windshield shows signs of pitting
Drivers that use damaged or high- traffic roads on a regular basis are very likely to be exposed to airborne debris, rocks, and stones, among other things. Pitting happens when these objects come into frequent contact with your windscreen.
Pits on windscreens are extremely dangerous because they disperse reflected light, making a driver' s job more difficult because his or her view of the road would be severely compromised as a result of the scattered light rays entering his or her eyes. Pits often prevent water from flowing smoothly through windscreens or clearing quickly. All of these things have the potential to distort a driver' s view of the lane, resulting in an avoidable accident. Pitting evidence should never be taken lightly, as the consequences may be disastrous, necessitating a replacement as soon as possible.
Content created and supplied by: Cal.com (via Opera News )