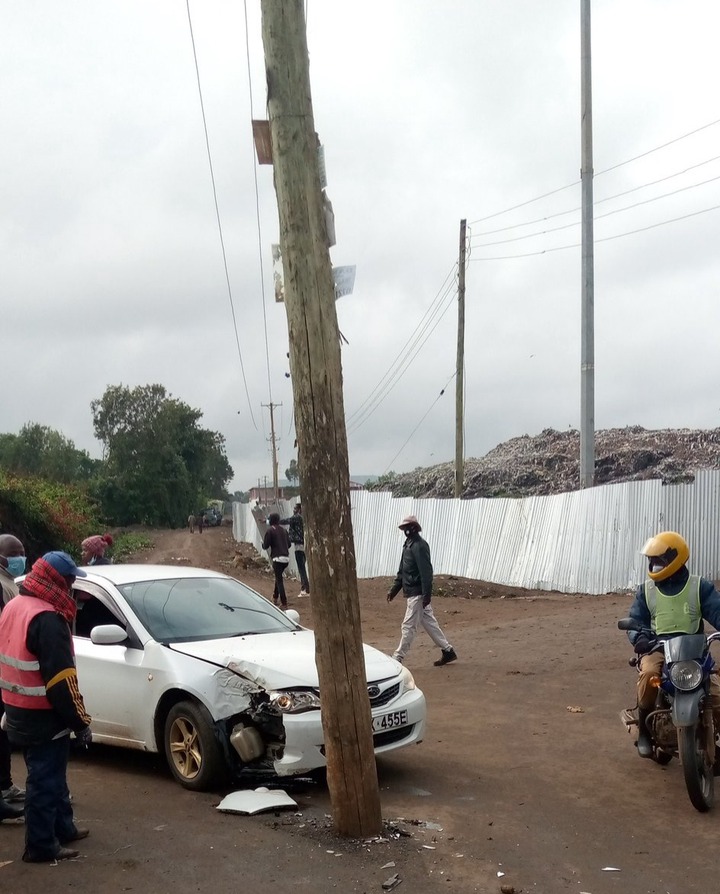 Imagine yourself as a careful car driver at the centre of a busy street road in a late evening, and then in the next few seconds, you find yourself a few inches away from causing an accident that may also cost you life.
And then, you have only two options left. Remember you cannot apply emergency brakes for as such will not safe you from the accident. So, you have to make a quick decision before all gets out of your hand.
You ought to choose between going head to head with fellow motorists who is coming on your way, or avoid him and hit an adjacent electric pole just at the middle of the road. That's what happened last night.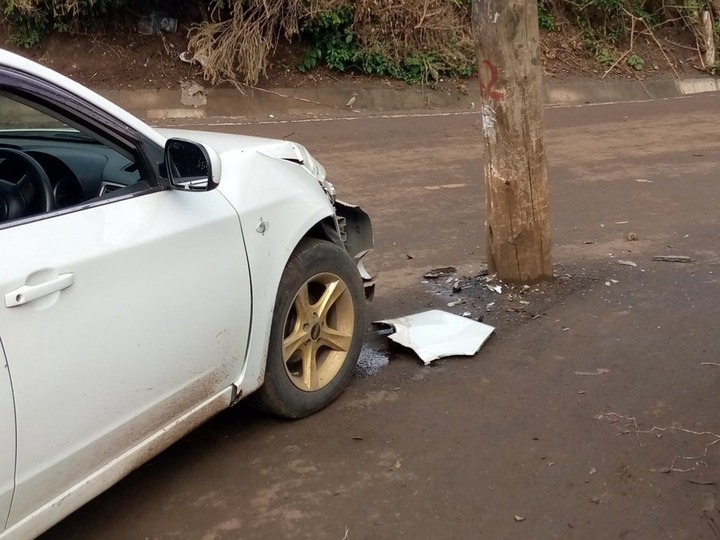 According to a popular blogger Abraham Mutai, one of his friends found himself in such a situation as he drove along Ngong road. To safe his and that of the other motorist, he was forced to hit the electric pole.
Taking to Twitter, Mutai protested relevant authorities including Kenya Power, KeNha and Kura, to effect the relocation of such poles that have turned death traps for road users. Kenyans joined the conversation with tones of condemning messages as seen below.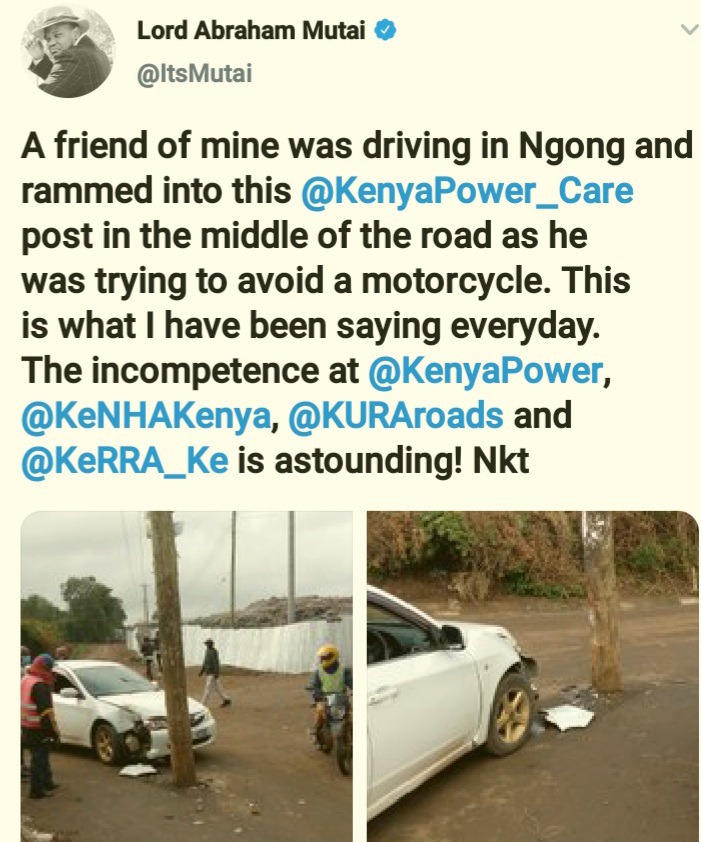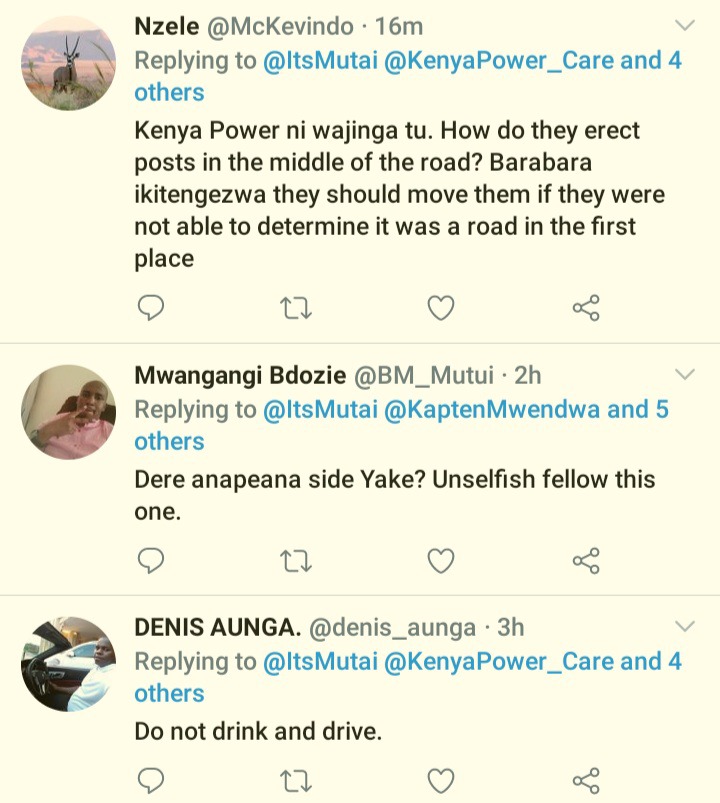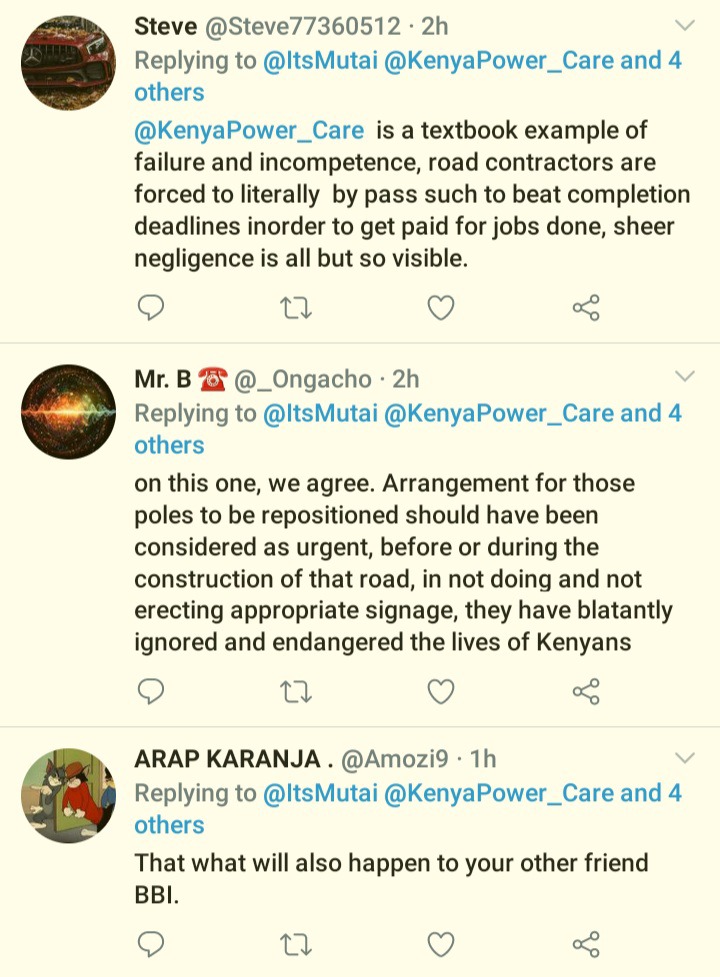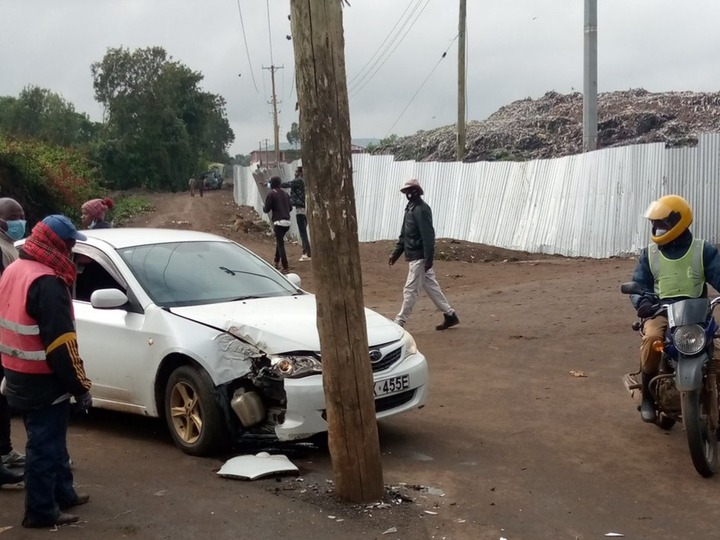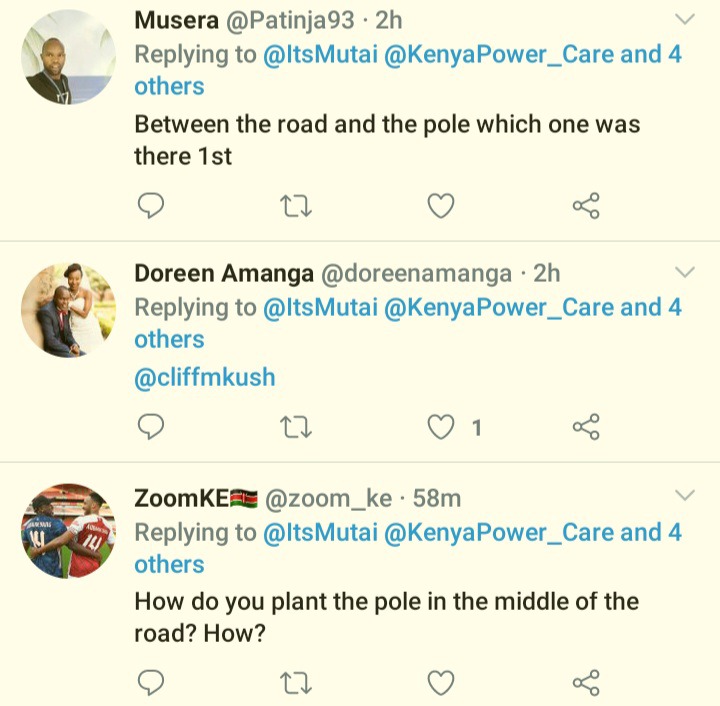 End.
Content created and supplied by: GlobalThirdEye (via Opera News )