Death is not anyone's wish but this is a problem we are in an encounter with just like any other pandemic on our lives.It takes courage to accept the outcome death would bring into our lives where we lose friends and relatives in the family.Some come as a result of carelessness.
We have so far witnessed that road accidents are leading in the life snatching as we report death cases nearly everyday.Both public and private hospitals,we are seeing several people cry over the wheelchairs and others admitted in ICU's and what they say,it was as a result of an accident.
Some road operators have totally failed to adhere to rules and regulations provided by the ministry of transport and the national transport and safety authority (NTSA).The recklessness and carelessness shown on the roads by the rogue drivers is of highest concern that needs a follow-up.
On a photo that has surfaced online today,it is evident that this drivers will never listen and take in rules.The bus driver is captured dangerously overtaking between the large transist cargo carriers.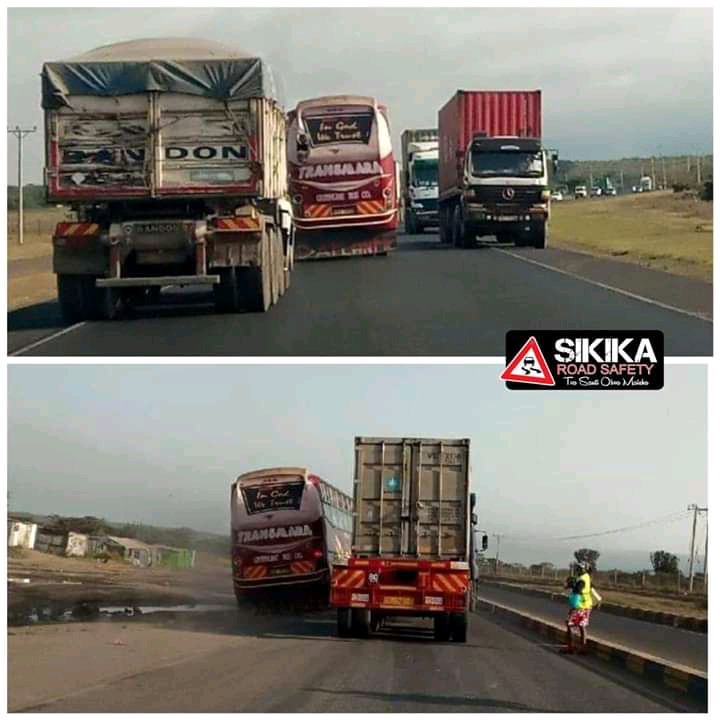 (photo courtesy).
This now calls for immediate action by the authorities.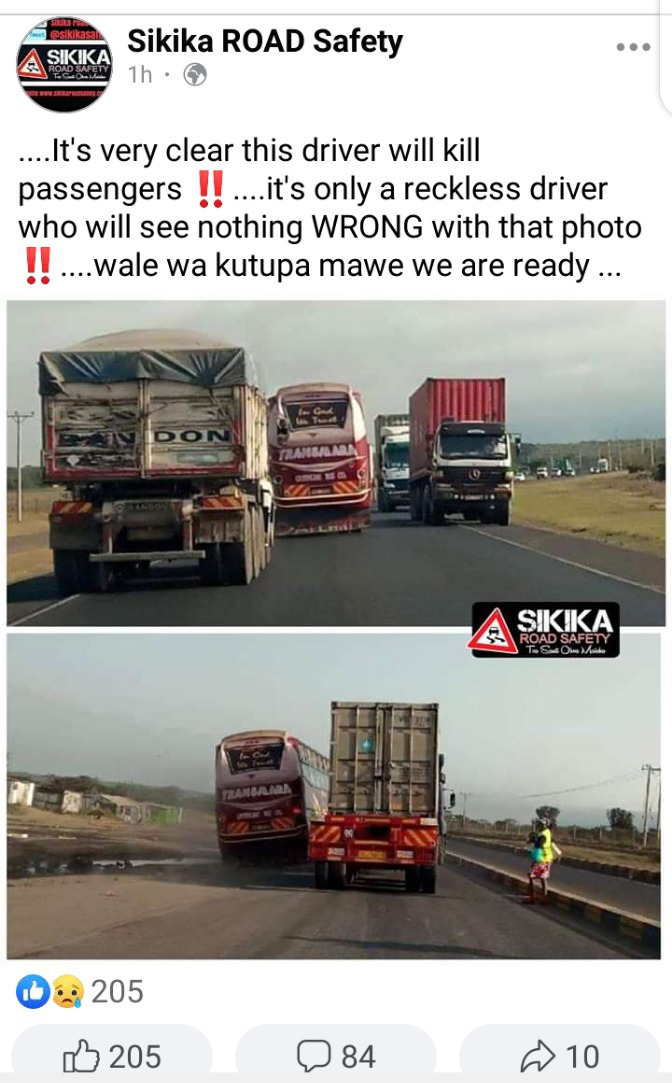 Source screenshot.
Content created and supplied by: dukee (via Opera News )