A Nigerian female teacher has been admitted to hospital in a deadly incident where the victim is reported to have been assaulted by the her five Female Students.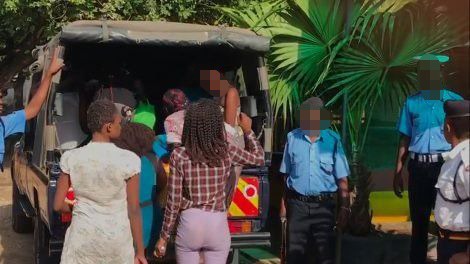 Photo:courtesy (image used for illustration courtesy of Google search engines)
Case File
According to the reports given by the man's neighbor, they claimed that the 5 suspects who had carried their books with them were seen entering the man's house after they allegedly came to visit him.
This was followed by a dramatic scene after the man who is said to have been given days off after falling ill was found in a critical condition. It was after he was rushed to the hospital by his neighbors that he revealed to the doctors that these students had allegedly assaulted him.
His remarks were seconded by a couple of his close neighbors who claimed that they heard sounds from a distant but couldn't ascertain what was happening because their concrete walls doesn't allow sound to pass through.
The suspects were later tracked down by Nigerian police officers who immediately took them to the police station for more investigations and questioning whereas doctor's confirmed that the man in now in a coma.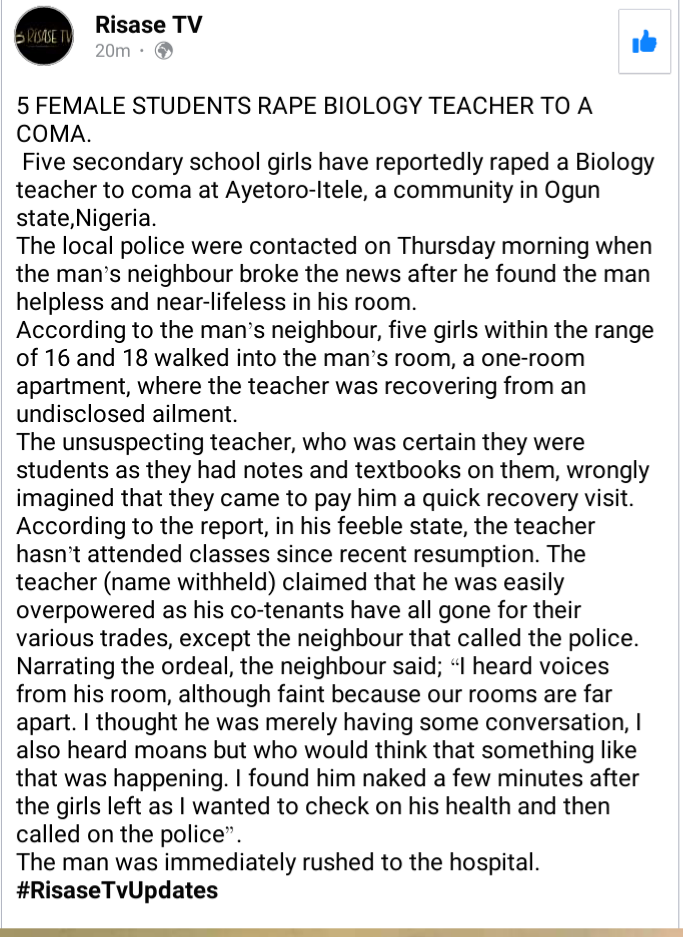 Content created and supplied by: Itsonlyme (via Opera News )