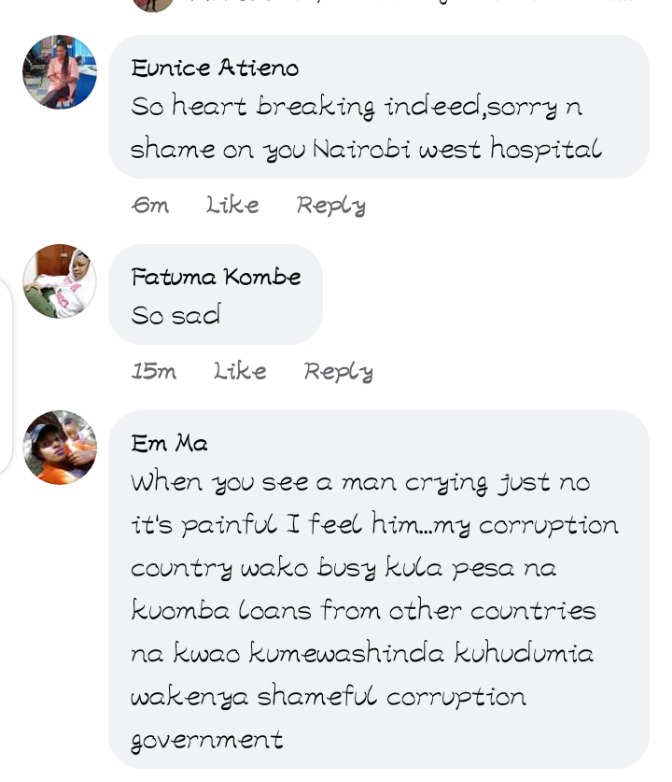 Kenyan hospitals and doctors have been accused of negligence many times. Both private and public hospitals. Many people have died because of negligence. Last night a Kenyan was a victim at Nairobi west hospital.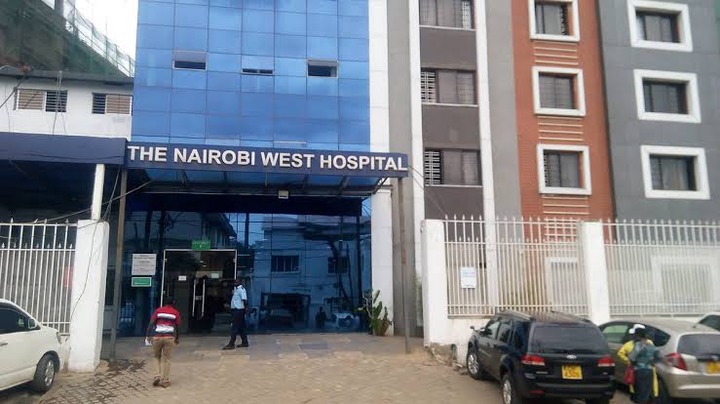 He sent the following message to Kenyans ;
"I want this to go to every Kenyan. This is my father am with here and at the hospital's entrance. Nobody is attending to my father. They are saying that my father is dead and he is not dead.. Bado akona joto"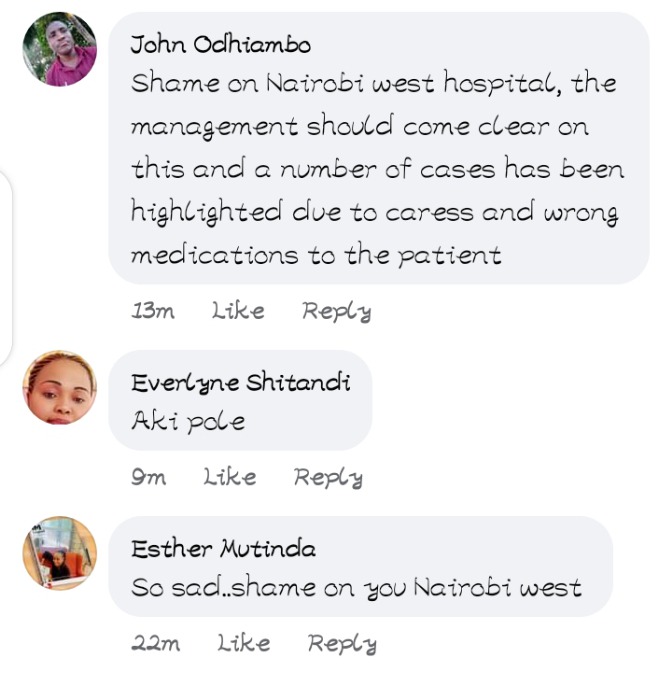 The guy emotionally narrates how the Nairobi West hospital refused to attend to his father arguing that he was already dead. According to the sun, his father was not dead and his body was still warm. Many kenyans have expressed their concerns about the hospital management. Some have stated that they also lost family members as a result of negligence.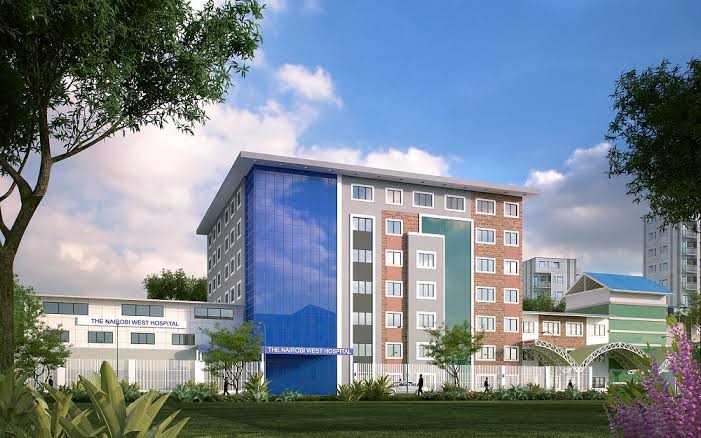 Its high time for Kenyan doctors and hospitals to take life seriously and value each and very life without discrimination 
Content created and supplied by: Write-original (via Opera News )