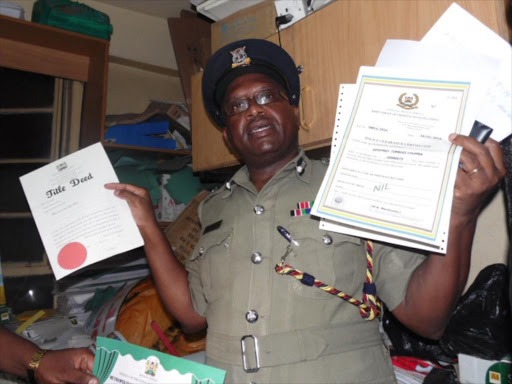 Under Kenyan law, any citizen who attains the age of 18 is required to have a national identification number which comes in form of a card. Commonly referred to as Kipande, the national identification confirms you are an adult Kenyan citizen.
While seeking employment, Kenyans are always asked to produce good conduct certificates. This is a certificate showing your criminal records and indicated "Nil" on the backside in case you have no criminal record. This certificate comes at a cost of Ksh 1050 and some additional cyber charges depending on who is applying for you,
The two highly regarded documents have become a money-making scheme for fraudsters who have come up with dubious means of coming up with fake documents at a cost. For the good conduct, fraudsters will not ask you more than the original charges from the government.
Whatever entices victims is the short period promised usually one day unlike the normal one week and some days. Similarly, they entice unsuspecting victims with shorter periods in which they produce National IDs with few requirements that you basically have to go through when applying through the government offices.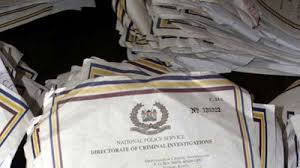 Government has its procedures of getting such documents and at no time should you be duped to go for shortcuts. Shortcuts always come with their challenges which sometimes can be hard for you to see yourself through. Huduma centre has simplified these services and that should be your next stop in case you need these documents.
Today in Eldoret three fraud suspects have been caught by police for issuing fake police clearance certificates. Confirming the same is a report from Citizen TV that confirms the three are said to have been issuing fake National IDs, academic documents, and police clearance certificates to unsuspecting Kenyans. Always be on the lookout. Thank you.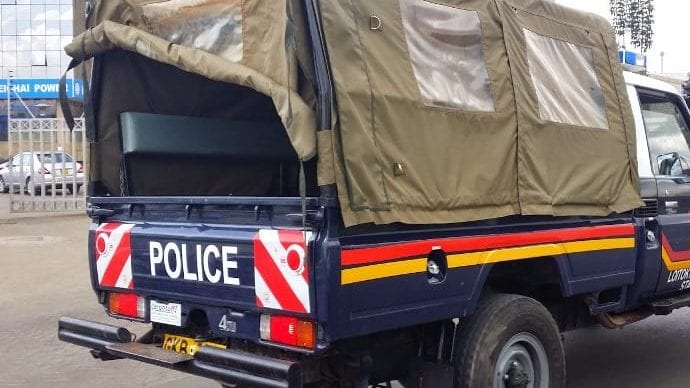 Content created and supplied by: Adinda (via Opera News )