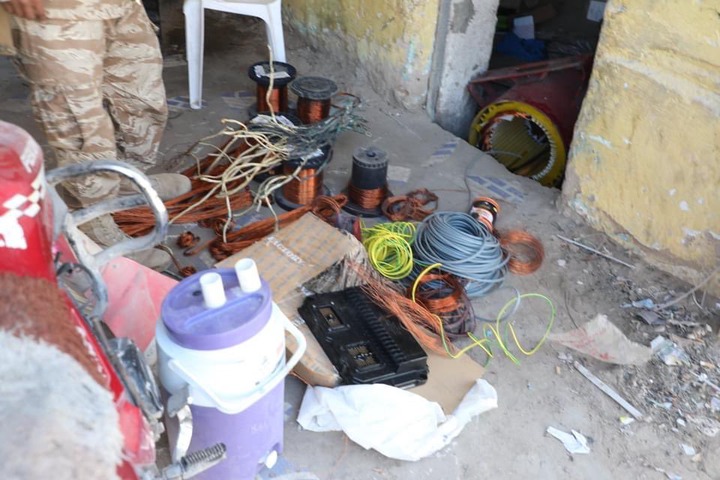 The security forces of Puntland administration have announced that they have seized explosives materials which they said were to be used to make explosives that Al-Shabaab would to carry out attacks in Bossaso, the commercial capital of Puntland state.
A statement from the Puntland Security Forces (PSF) said they had carried out a large-scale operation to seize the explosives, adding that they had foiled the attack.
"An operation by PSF forces in Bossaso has succeeded in thwarting Al Shabaab bombings in Bossaso," the statement said in part.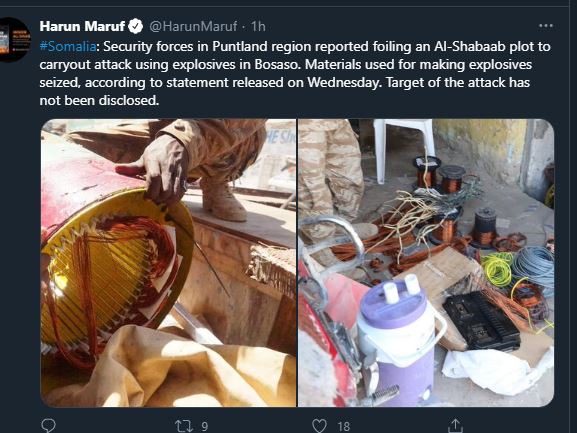 They also added that Puntland security forces will continue to carry out similar operations against Al-Shabaab, which often carries out assassinations and direct attacks in major towns in Puntland.
In the recent past, Al-Shabaab has extensively used explosives to attack their targets, mostly security forces and government officials.
They have been launching attacks both in Kenya, mostly in the North-Eastern part of the country, and Somalia
Content created and supplied by: WikiLeaksKE (via Opera News )