The Famous ENA couch, a transport company plying the western Kenya routes particularly the Nyanza region has finally responded to the case that exposed one of their employee based at their Afya Centre offices slapping one, Kemunto Nyakundi who had gone to do a follow up on the undelivered parcel she had posted, The incident has circulated over the social with most of Kenyans calling for an immediate action against the the said employee.
ENA has now promised to to do a thorough investigation on the matter and take a serious action against the victim, ENA maintains that customer comes first and it's against their company's code of conduct to harass them, they have gone ahead to apologize to everyone who felt offended by the act.
A section of Kenyans have lauded the move while others continue exposing The Companies others have also gone ahead advising ENA company on how to treat their clients. Below are some of the comments;
Vincent Ouma: You need to step up your services,don't forget to do away with the rogue employees.
Josephine Simon: At least Apology is a step, but work on PR and customer service. If not done it will be the beginning of your down fall,don't underestimate the power of social media/people's power.
Risper Mohabe: Pride comes before a fall.There were other bus companies before you and they ceased to be. All other factors held constant, pride and arrogance contributed to their downfall. You exist because the clients come to you. Wait until they decide otherwise. You will terribly crumble to your knees. Value your clients bana, select your staff wisely. Don't just pick somebody because you are related. They will be your stepping stone to downfall.
Ben Ondieki:This guy slapped kemunto nyakundi for demanding her parcel very bad. #ResistEnacoach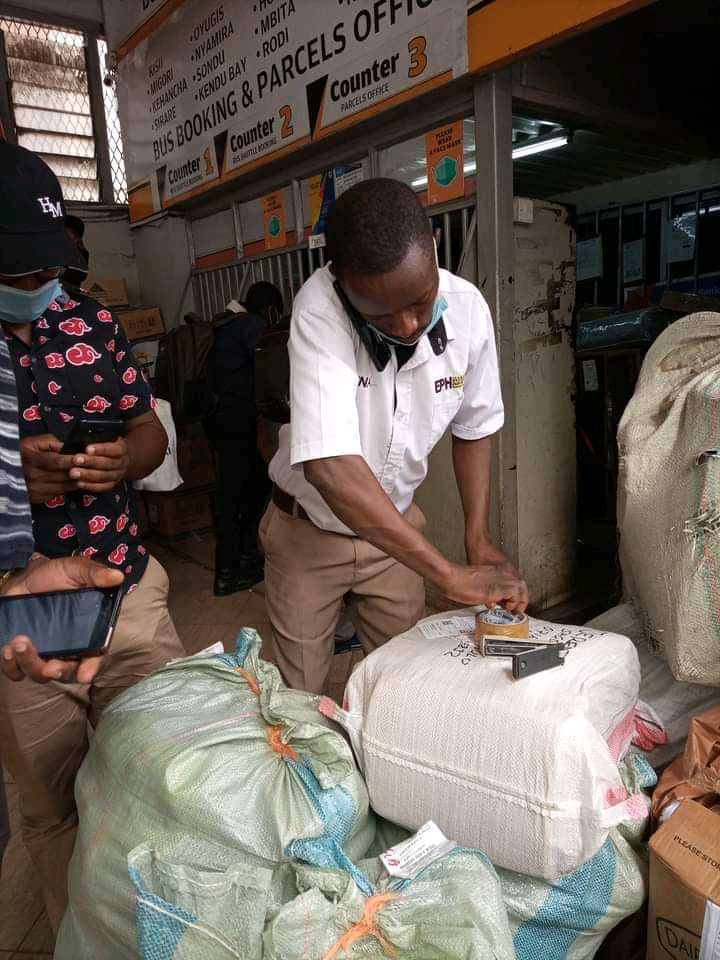 (The photo of the employee accused of slapping Kemunto as exposed by Ben Ondieki)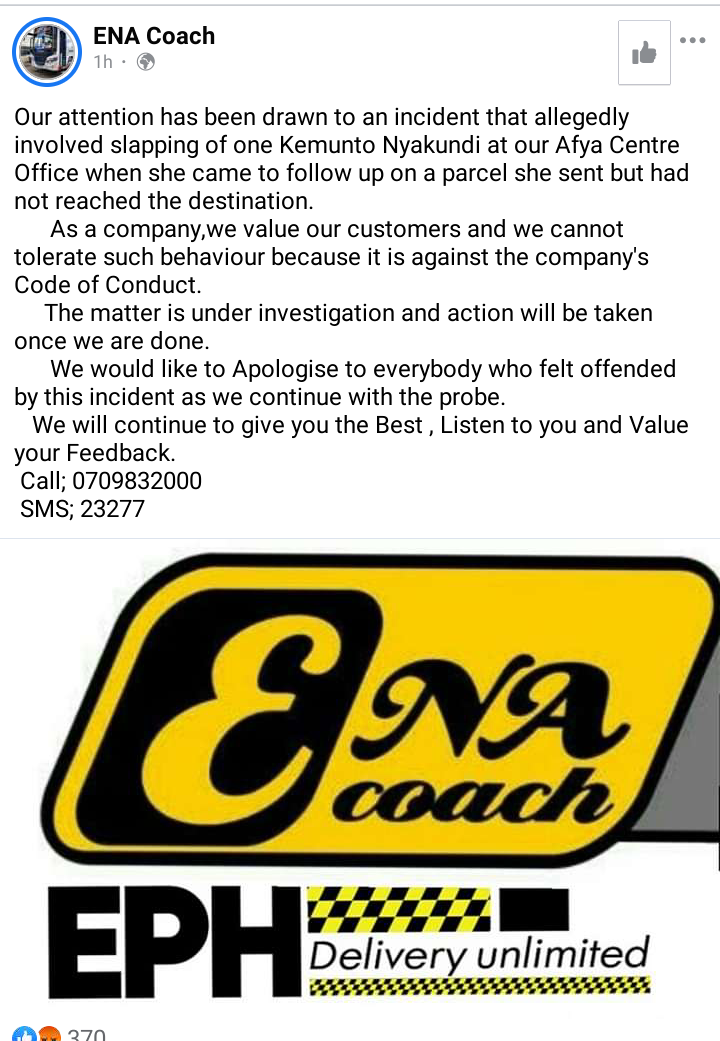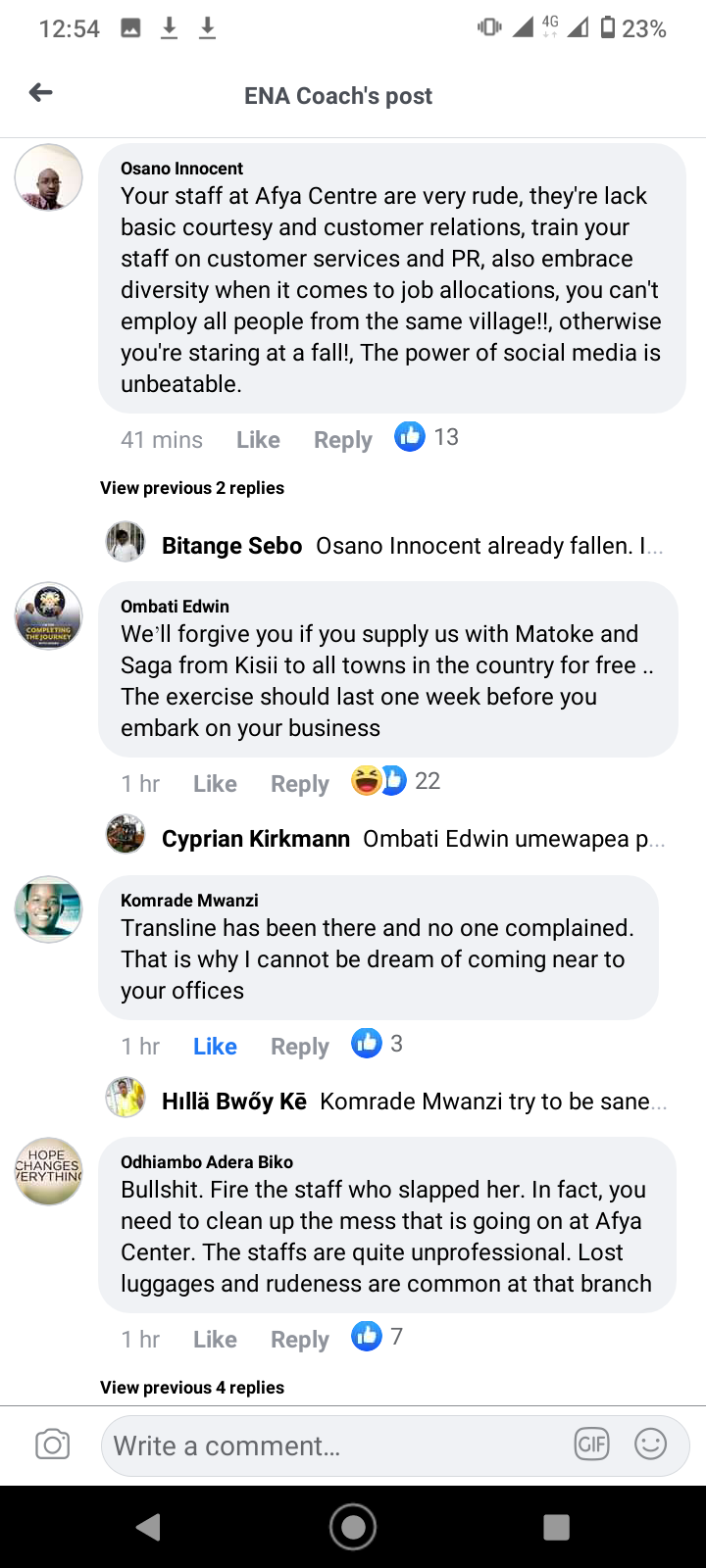 Content created and supplied by: NewsIn (via Opera News )