A female guard from one Moi day high school in Nakuru is currently receiving medical treatment in one of the local hospitals after being beaten by a group of notorious students who allegedly ganged up on her.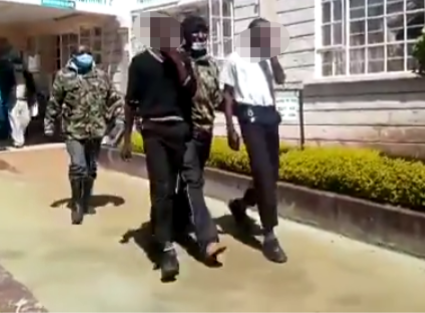 Photo:courtesy (image used for illustration courtesy of Google search engines)
Case File
According to the reports given school management, it was reported that by the school principal that she received a call from one of the female security guards about an ongoing unrest in the school.
This was followed by a dramatic scene after she in the company of a police officer who has been identified as Kibet David rushed to the crime scene and immediately rushed one of the female security guards to the hospital.
Incident
Reports received from witnesses has revealed that the victim was conducting a morning search routine before he found out that one of the students had a phone and on trying to take it, the said student best he'd up sending her to the ground.
The victim who suffered a pelvic injury revealed that one of the student who has been identified as Levin Odhiambo called and mobilized other students who came rushing and by doing so beat up the female security guard before she was rescued by other guards.
The two notorious students who reportedly started all this commotion were immediately taken to the police station for more investigations and questioning.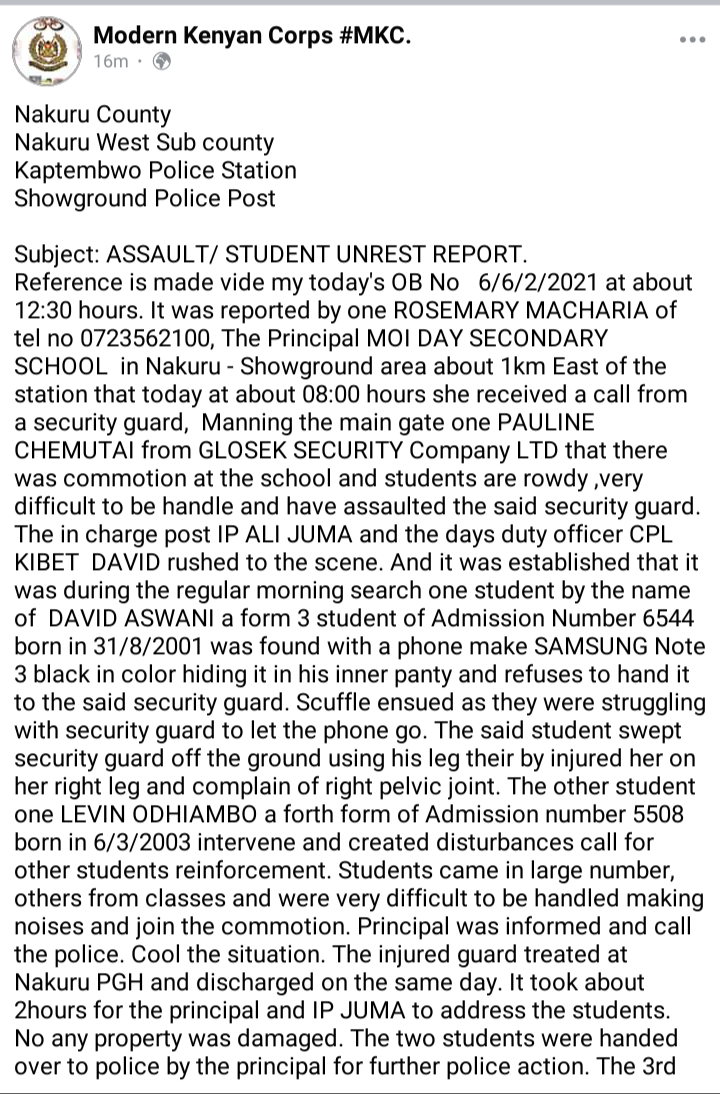 Content created and supplied by: TheProffessorr (via Opera News )