One random woman has caused a spark online after revealing how she killed his husband in a stirring manner while she was pregnant. Betty Muriu made the shocking revelation today during ilikuaje interview on Radio Jambo.
Betty narrated saying that her life turned up side down when she aged 16 years old. She was in form two but she hated being in her current school.
She added that after several suspensions for her aggressive acts in school, the school decided to give her an expulsion nevertheless she did the controversy by appreciating it. Her parents were in schock and at the same time angry because they expected her to apologize.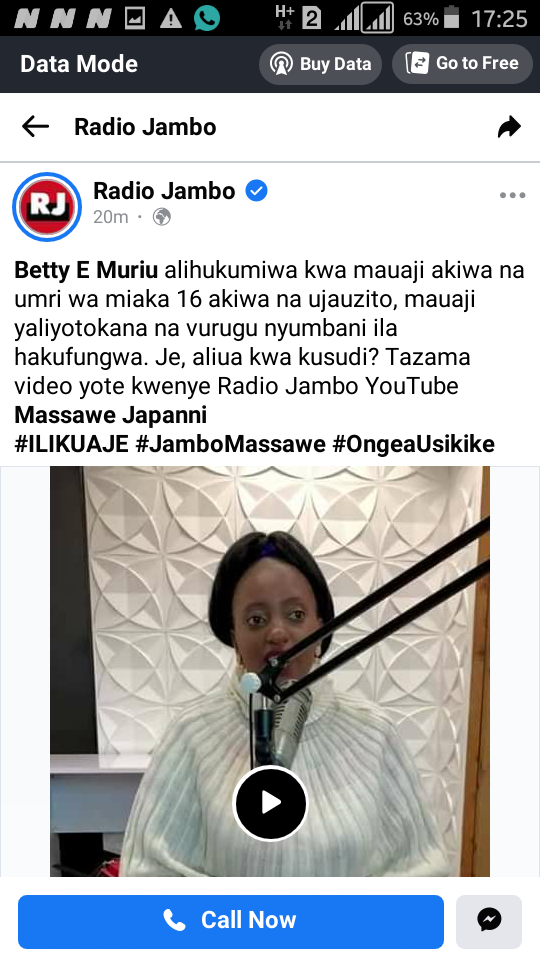 Surprisingly, Betty revealed that she gave up going to school and decided to outset another life, her conclusion was to go and live with her sister in Embu, however, she later ran away from her sister's place and got married to one man who was working as a bank teller.
Betty continued with her narration saying that her optimism became different in the relationship, her husband started becoming rude to her and she suspected he had a beef with another woman behind her back. She added that she was pregnant at that time and in some occasions her husband would torture her.
The lass also said she thought of quitting the relationship because her life was at stake nonetheless she didn't know what she would tell her parents if she would go back home, so she decided to continue staying hoping for a better flux in the relationship.
Bettu recalled the flashbacks when she was 8 months pregnant, she said all hell broke lose when her husband came home at night from a family party only to find she had not cooked reason being, she wasn't feeling well.
She could remember vividly that night being a battle ground between the two of them and no one wanted to end a loser, her husband's anger blew the whistle and the fight began, he gave Betty the first blow by stabbing her on the hand and waist. Betty didn't hesitate to save her life together with that of her baby and she gave the second blow by stabbing her on the neck.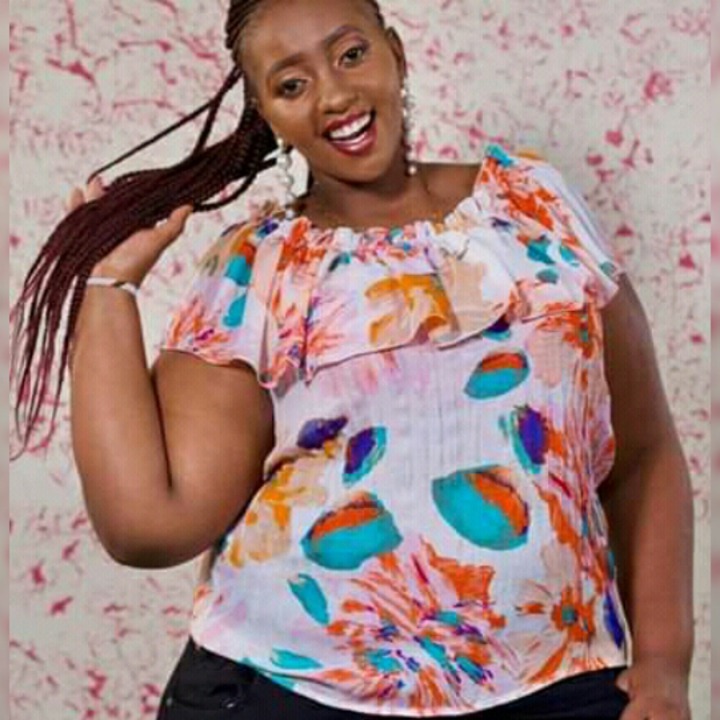 Betty said she was filled with fear after seeing blood all over the house and decided to alarm the neighbours with screams and within a blink of an eye there were people all over the house.
She continued with the narration this time aiming for the conclusion, Beatrice stated that the police arrived took her to hospital and by God's grace she survived, her husband later died after three days. She added that after gaining health, she was taken to Lang'ata Women Prison, conceived her baby and was released after a year or two( the period in jail was not mentioned).
Content created and supplied by: ♡Cheboi_Vic☆ (via Opera News )