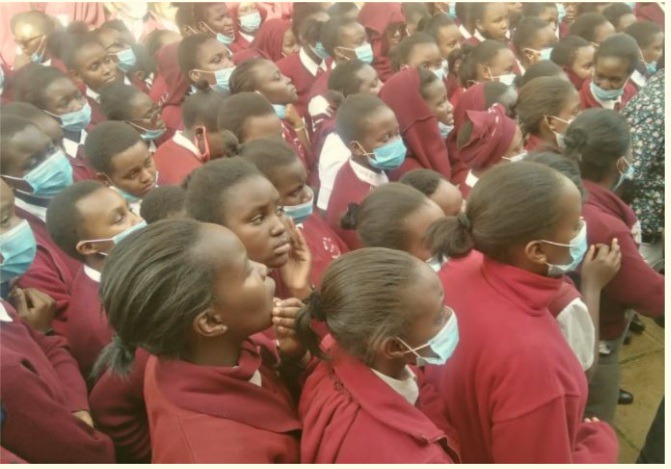 The government reopened schools on January 4 after an over seven months break in the education sector. The break was occasioned by the Covid-19 pandemic that rocked the country and the world over.The closure of schools was a containment measures against the spread of the Corona virus given that schools would be breeding grounds for the rampant spread of the deadly viral infection. The learners morals were seriously eroded as cases of truancy were reported from all over kenya. Cases of early pregnancies among school going girls were a major concern that prompted stakeholders to appeal to government to reopen learning institutions before the Corona infection curve flattened.
The learners have extended the same truancy in schools. Many cases of indiscipline have been reported in schools. The rise in criminal activities in schools have raised concerns among stakeholders. The indiscipline menace has seen boarding schools lose dormitories and property worth millions destroyed through fires. Rogue learners have wrecked havoc in schools with some being suspended indefinitely. The taskforce on education has recommended the phasing out of the boarding schools to tame the spate of indiscipline and arson activities witnessed in kenyan institutions.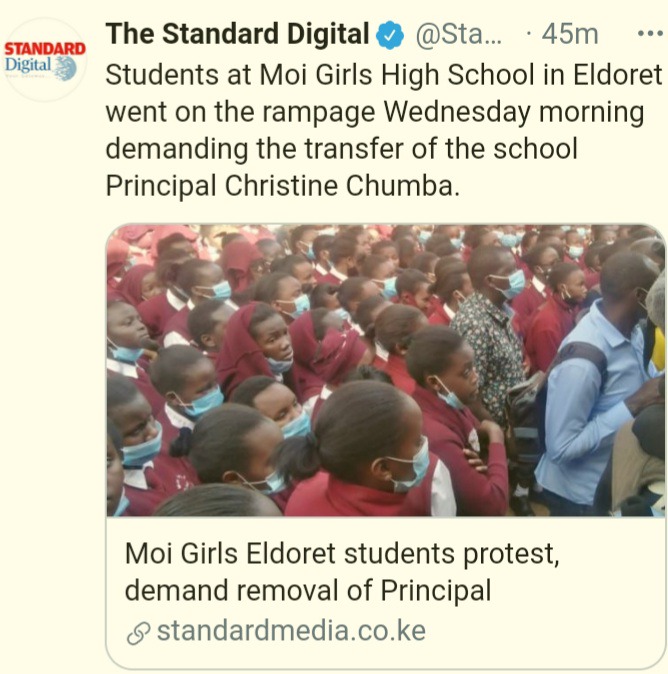 The latest incident has happened at Moi Girls High School in Eldoret where students have gone on rampage this morning.The protesting students were demanding for the immediate transfer of the school Principal Christine Chumba. The irate girls accused the head of the institution of harassment of learners and the non-teaching staff. The head is also alleged to have abolished entertainment and sports. Among other claims are cutting down iconic trees, feeding them on cabbage daily.The students blocked the school's gate for hours before they were addressed by Uasin Gishu County education officials. The County Director of Education Gitonga Mbaka said the school board is deliberating on the issues raised by the learners.
Content created and supplied by: Lumedia (via Opera News )