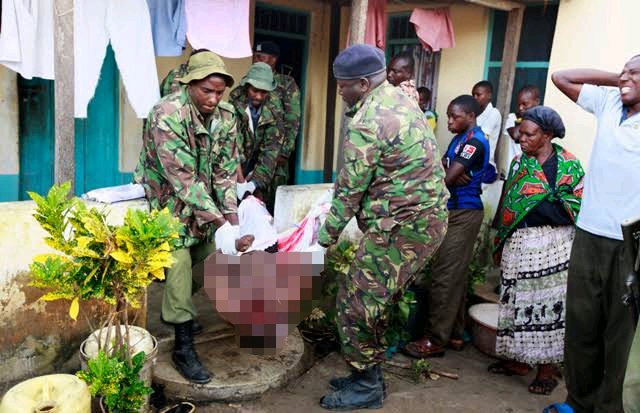 Panic has grazed keringet area in Nakuru county after a middle-aged man was brutally murdered and his privates Chopped off.
Sources have it the middle-aged man was brutally attacked last evening by rogue thugs who ruthlessly killed him.
The bloody scene of his body were witnessed by neighbors who toured his homestead, he seemed to have been stabbed several times before he died as he laid in a bizarre pool of blood.
Police officers toured the homestead where the scene was documented and the body ferried to Nakuru level 5 hospital mortuary awaiting autopsy.
The scary odeal has left many confused and angered in the area with some confessing of how fearful it was to live in some areas in Nakuru.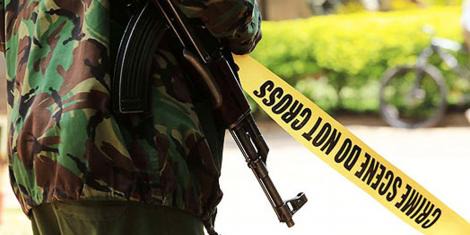 Nakuru and Nairobi have been the leading cities with cases of insecurity across the country.
Just several months ago police officer shot dead five suspected thugswho all hed pistols in Nakuru where it's alleged they were getting ready to make an attack.
Police officers are currently hunting down the rogue criminals who did such a heinous act to the innocent kenyan.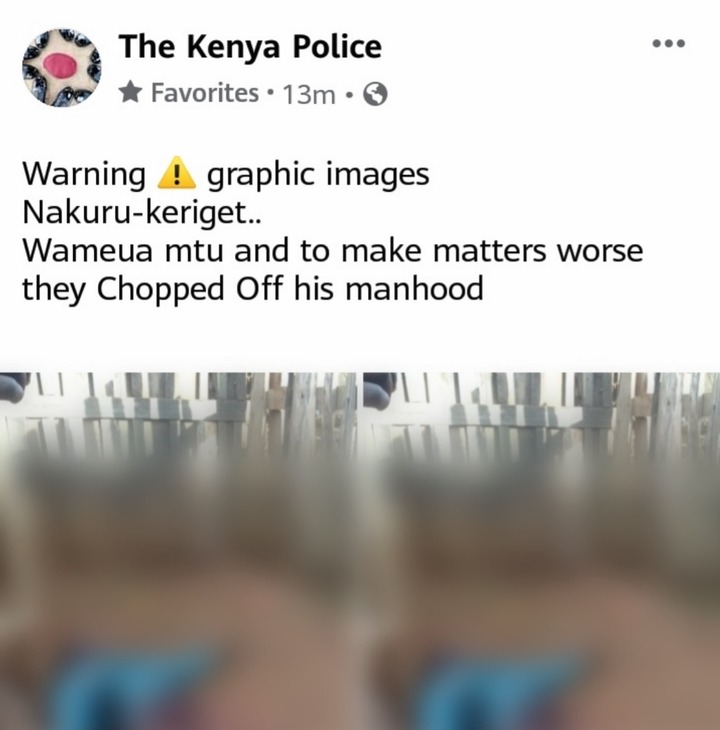 Content created and supplied by: Djrhymez (via Opera News )