Shock as Body of a woman allegedly murdered yesterday night is discovered dumped on the roadside in Kirwara village, Gitare Sub location, Runyenjes Constituency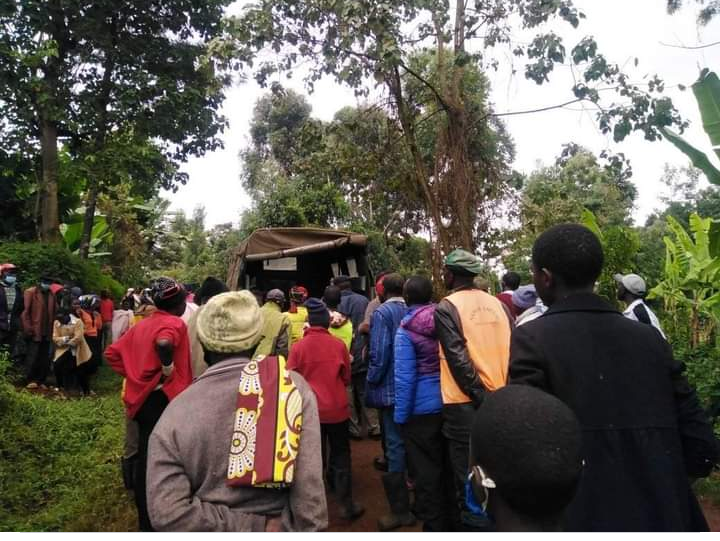 Residents of a kirwara village Runyenje constituency woke up to a rude shock to find the body of woman dumped on the roadside in Kirwara.
It is suspected that the woman was killed due to family wrangles since the woman had been seen arguing with her lover yesterday evening.
Emotions ran high as police moved in to collect the body before moving it to consolata kyeni mission Hospital as investigation to establish root cause of the death begins.
Police in kirwara village,Gitare sub location ,Runyenje constituency,are investigating an incident where a woman's body allegedly murdered yesterday night (16 march) has been found dumped on the roadside in kirwara village.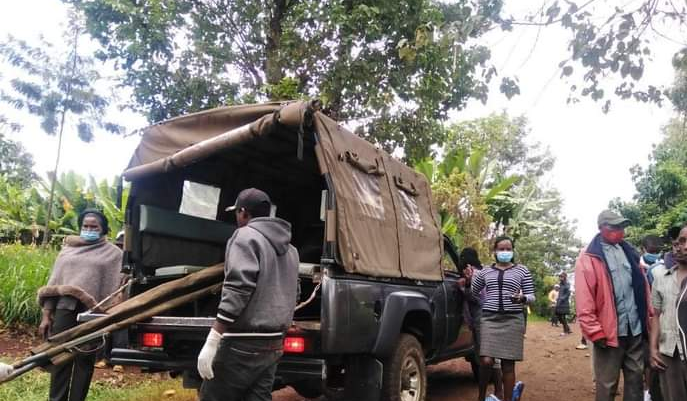 The woman was last seen yesterday in the evening.She was arguing with her lover Eliud Namu near the area village elder's homestead.
The residents said that the woman was arguing with his lover of over unknown matter.
However police have urged the residents to find better ways solve and settle their family disputes rather than killing their partners.
Since Domestic violence has caused more partners to lose their lives over issues that could have been solved in a peaceful manner.
Body has been taken to Consolata Kyeni Mission Hospital as investigations to establish root cause of the death begin
Content created and supplied by: Bichee (via Opera News )