There was drama in Utawala Estate after 2 Kenya power employees were nabbed after being trapped by residents with the help of the Directorate of Criminal Investigatios. The incident happened earlier in the day after a security team seconded from KPLC involved the DCI to crack an extortion ring based at the company's revenue collection office.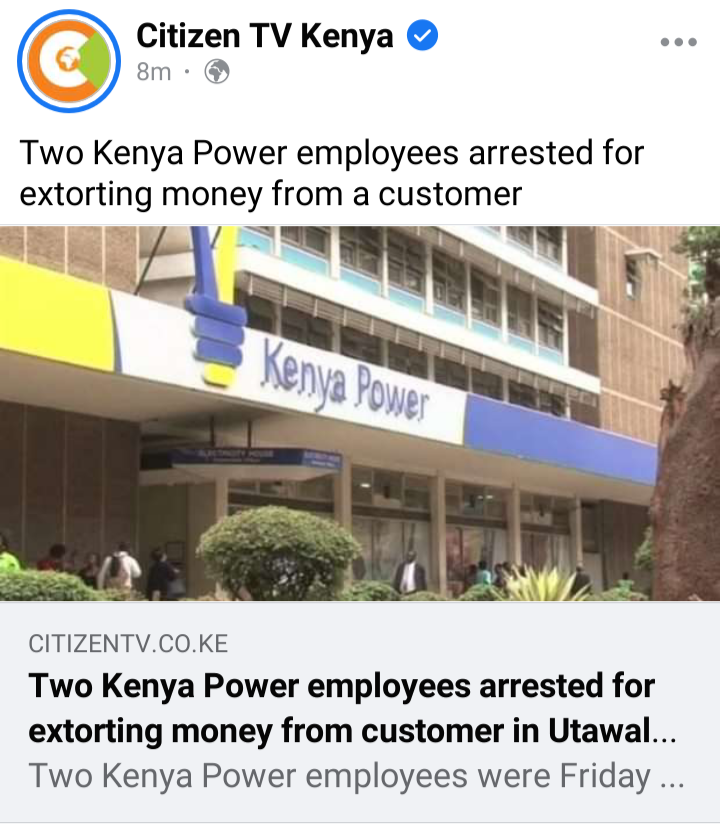 According to Citizen TV digital news platform, Alice Akumu Orengo was able to contact a security team from Kenya Power after 2 employees from the company refused to connect her electricity supply back to her residential houses. Philip Mutei and Robinson Mogaka stationed in Utawala KPLC offices of Nairobi South Region demanded a 30k bribe for them to reconnect her electric line.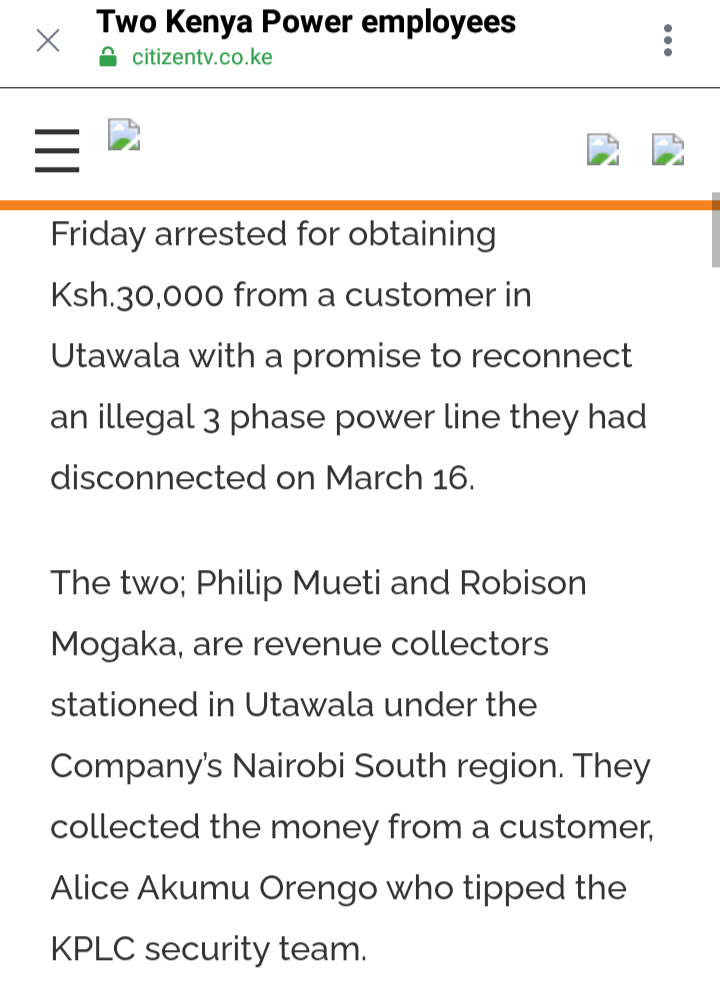 The 2 were arrested and immediately taken to Utawala police station for extortion and bribery with the total sum of thirty thousand shillings found in their possession. Residents of Utawala have been complaining of a cartel that has been extorting them by cutting their electricity lines and later tempering with the meters by exaggerating power bills. The two will be taken to court as soon as Investigations and all witness statements are collected.
Ensure to follow my profile for more latest trending articles and breaking news as they happen...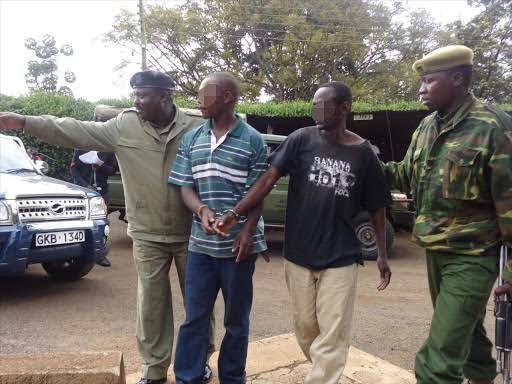 Photo: Courtesy
Content created and supplied by: Lebo1 (via Opera News )